A family from Nigeria say they have retained legal counsel after a police dog attack on their five-year-old son at an elementary school in Winnipeg. 
"We didn't even know that there would be a K9 display," the child's father Femi Aloba explained to NCM/WFP. The local school board has been cooperative since the incident, and has reportedly suspended all canine visits. Aloba confirmed to NCM today that they have retained a lawyer to pursue the matter after a civilian police oversight body refused to investigate the incident. 
"These dogs are trained in a certain way and you would expect them to behave or react in certain ways," Aloba said, questioning how a dog the police say is not trained in aggression or apprehension, would leave such a grievous injury on their child. 
The Alobas' child was attacked by a Winnipeg Police Services K9 unit dog during a show-and-tell visit to Samuel Burland School (Kindergarten – Grade 8) on Dec. 14 and was taken to hospital with injuries later confirmed by his family as a severe laceration to the lip and lower face. 
Louis Riel School Division Board of Trustees Chairperson Sandy Nemeth, told CityNews that prior to this incident the school board had been reviewing policies related to policing as well as the presence of animals in schools and classrooms. "Similar visits won't be taking place in Louis Riel School Division schools," Nemeth said. 
Winnipeg Police Service spokesperson Const. Jay Murray says the incident was reported to the Independent Investigation Unit (IIU) as mandated by the Manitoba Police Services Act in the case of an injury or death suffered under police engagement. He told NCM/WFP over email that two senior-ranking officials met with the family on Dec. 23 — almost 10 days after the incident – and continue to be in contact. 
However, an IIU spokesperson told NCM/WFP that the civilian oversight agency will not be investigating further, calling it "a Winnipeg Police Service issue," igniting public outcry against how the agency made such a decision. 
After hearing about the incident, an advocacy group calling itself NovaDOC African Community in Winnipeg organized a petition with the family for "accountability, justice, and responsible leadership from all parties whose negligence have brought this difficult situation on our dear son and on the entire family."
The Nigerian Association of Manitoba Inc. also offered their support. "We understand the frustration of our community members and the public at the way the incident has been handled and publicized on social media," NAMI said in a social media post.
"Thank you once again for supporting us in getting our voice heard," the petition read, prior to it being "closed" with 3, 375 signatures.
This story was written as part of a partnership with Winnipeg Free Press.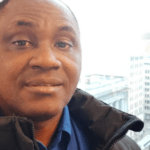 Emmanuel Nwaneri is a journalist with about 27 years of writing, travel and journalism experience in Nigeria, South Africa and Australia. He moved to Johannesburg in South Africa where he spent 10 years as a writer, journalism tutor and commentator. His time in South Africa afforded him the chance to observe the fast-changing dynamics of a country popularly-known as "a rainbow nation." He relocated to Winnipeg with his family in 2018 where he has since found interest in the Customer Service industry. He has published Once Upon A Woman and is working on a second work of fiction.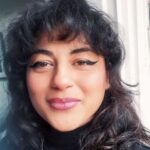 Keitlyn (they/them) is a multi-media journalist residing in Scarborough, Ont. They are interested in long-form journalism that highlights the visibility of BIPOC expression. True to millennial form, they are a small business owner, carpenter and freelance photographer. They were interested in NCM as it understands the "big picture." Journalists are dedicated to truth and democracy. Our communities have not always had access to these privileges. NCM is filling in a large gap that North American media has long neglected.