Directors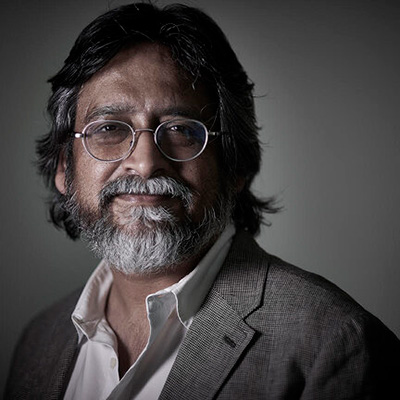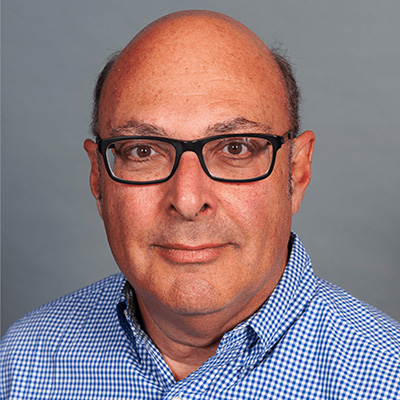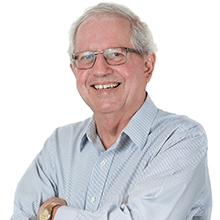 Gavin Barrett, CHAIR
Gavin Barrett is co-founder and Chief Creative Officer of Toronto ad agency Barrett and Welsh which focuses on creating inclusion through communications. His poetry has been published in Reasons For Belonging: Fourteen Contemporary Indian Poets, Penguin India (ed. Ranjit Hoskote), and in many other reputable literary periodicals. He co-curates The Tartan Turban Secret Readings, which promote visible minority and indigenous voices in Canadian literature.
Howard Lichtman
Howard Lichtman is a co-founding Partner of Ethnicity Matters. Prior to Ethnicity, Howard was the President of The Lightning Group and Executive Vice President of Marketing Communications at Cineplex. He is also responsible for all of the marketing, programming and sponsorship for the Taste of the Danforth. He also served as the CMO of the Ethnic Channels Group- Canada's largest distributor of Ethnic Channels from home. He created the American Express Front of the Line program, transformed cinemas from being just movie theatres to being media outlets with launch of screen advertising and he has sold the largest sponsorship to live theatre in history – $15 million to Amex, Pepsi and Labatt. Howard is JD and MBA, and has taught a course at Ryerson on How to Launch an e-Business. He is an angel investor in Sensibill, NXM Labs, DotHealth, MediSeen, Interior Design Show, Ethnic Channels Group, LifeWire, Geogram, My Broker Bee, Halvana and NISE Technologies. In addition, he is a member of the Schulich School of Business Global Management Program's "Devil's Advocate" Panel. He also serves as a Judge of The Global Hult Competition. He has served on numerous non-profit Boards, including as the Vice Chair of the Board of the Ontario Science Centre. Howard currently serves on the Board of Governors of Exhibition Place. He is also very active with the Schulich School of Business.
Don Curry
Don Curry is the President of Curry Consulting which provides immigration solutions for rural and northern Canadian municipalities. He is also the Founding Executive Director of The North Bay & District Multicultural Centre, a multi-award-winning immigrant settlement agency with offices in North Bay and Timmins. It is the lead agency for the Local Immigration Partnership project, the North Bay Newcomer Network and the Timmins Local Immigration Partnership.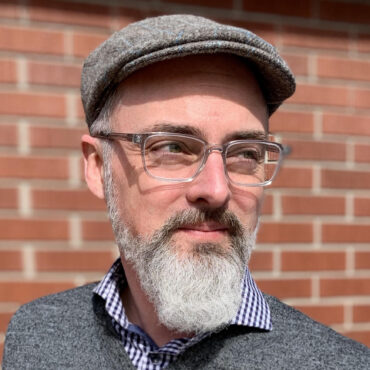 Matthew Holmes
Matthew Holmes has over 20 years of experience working in policy and government relations, and has held leadership positions within Canadian and international not-for-profits, business associations, post-secondary institutions, and representing Canadian media, arts, and B2B publishers. He was president and CEO of Magazines Canada until Sept. 2018.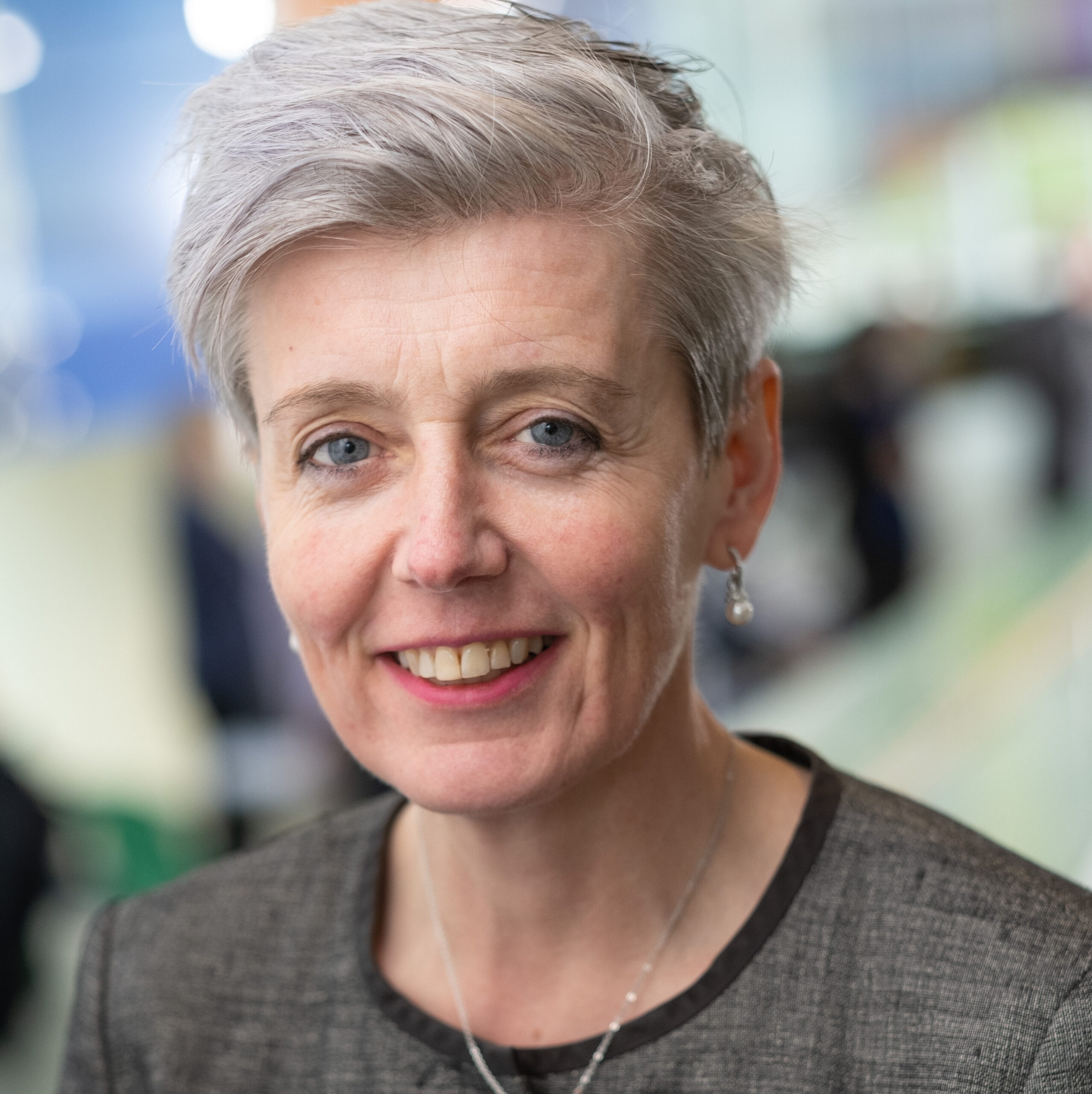 Angela Chapman, Director
Angela Chapman has been a champion of transformational change through philanthropy in education, research and health care on three continents for more than three decades.

Since 2020, Angela has been the President & CEO of VGH & UBC Hospital Foundation, the primary
philanthropic partner of Vancouver Coastal Health. Angela joined the Foundation in 2013 as the Senior Vice-President, Philanthropy, becoming the Chief Development Officer in 2018. Prior to returning to her native Vancouver, Angela served as the Director, Advancement & Campaign at the National University of Singapore, developing and executing Asia's first billion-dollar fundraising campaign.

VGH & UBC Hospital Foundation has become the largest public health care foundation in Western Canada focused on innovation in health care. The Foundation strives to bring together donors with leading clinician-researchers to change the standard of care, improve health care delivery and saves lives. The Foundation's 5-year strategic plan launched in late 2020, sets a course that anticipates the technological, social and demographic changes that are transforming health care and philanthropy in BC and across Canada.
Angela has volunteered her time for a variety of community and professional bodies, including serving on the Board of the Association of Fundraising Professionals (AFP, Canada), the Audit & Finance Committee of GNW (Great Northern Way) Trust, and the Regional and Civic Affairs Committee of the Greater Vancouver Board of Trade. She holds a BA (Hon) in History & Russian from McGill University and an MBA from
Université Laval.
Members (Last AGM: August 5, 2022)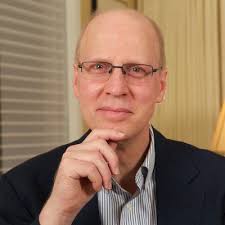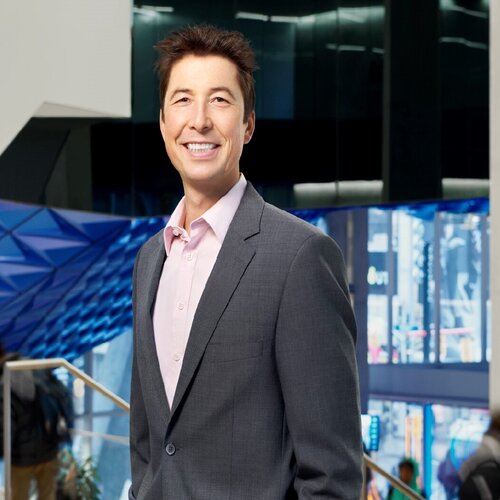 Amarnath Amarasingam
Amarnath Amarasingam is an Assistant Professor in the School of Religion, and is cross-appointed to the Department of Political Studies, at Queen's University in Ontario, Canada. He is also a Senior Fellow with the International Centre for the Study of Radicalisation. His research interests are in terrorism, radicalization and extremism, online communities, diaspora politics, post-war reconstruction, and the sociology of religion. He is the author of Pain, Pride, and Politics: Sri Lankan Tamil Activism in Canada (2015), and the co-editor of Stress Tested: The COVID-19 Pandemic and Canadian National Security (2021) and Sri Lanka: The Struggle for Peace in the Aftermath of War (2016). He has also published around 50 peer-reviewed articles and book chapters, has presented papers at over 100 national and international conferences, and has written for The New York Times, The Monkey Case, The Washington Post, CNN, Politico, The Atlantic, and Foreign Affairs. He has been interviewed on CNN, PBS Newshour, CBC, BBC, and a variety of other media outlets. He tweets at @AmarAmarasingam. Amarasingam is an experienced field researcher, having conducted hundreds of interviews for his PhD dissertation on social movement activism, organizational dynamics, and youth identity in the Sri Lankan Tamil diaspora. He also conducted over 50 interviews with former fighters of the Liberation Tigers of Tamil Eelam (LTTE, or Tamil Tigers) throughout the former war zones of Sri Lanka in 2013 and 2014. He has also conducted field research in Syria, Iraq, Morocco, Somalia, Lebanon, and Israel/Palestine. He co-directed a study on foreign fighters in Syria and Iraq, based at the University of Waterloo, for six years during which he conducted numerous social media and in-person interviews with current and former foreign fighters in Syria and Iraq, as well as parents and close friends of those who travelled to fight.
Andrew Griffith
Andrew Griffith is the author of Multiculturalism in Canada: Evidence and Anecdote, Policy Arrogance or Innocent Bias: Resetting Citizenship and Multiculturalism and many other works. He is a former Director-General of Citizenship and Immigration Canada, Citizenship and Multiculturalism branch. He regularly comments on citizenship, multiculturalism and related issues, in this blog and the media.
Harald Bauder
Harald Bauder is Professor in the Department of Geography and Environmental Studies, and the Graduate Program for Immigration and Settlement Studies (ISS) at Ryerson University in Toronto, Canada, and the founding Academic Director of the Ryerson Centre for Immigration and Settlement (RCIS).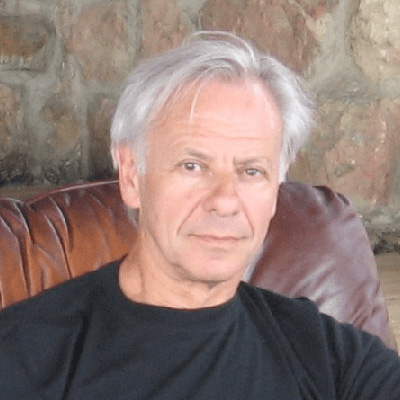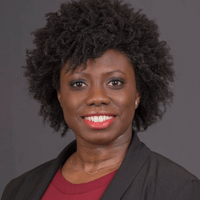 Meyer Burstein
Meyer Burstein is a consultant with extensive experience in research, knowledge transfer, strategic planning, policy and operational analysis, and evaluation. He is a former Director-General of Citizenship and Immigration Canada responsible for strategic planning and research, as well as the design and management of the immigrant selection system.
Naser Miftari
Naser Miftari is an independent media researcher. His broad area of interest is in political theory and his research focus is on the future of public broadcasting, media governance and political economy of communication. For more than ten years he was a writer and editor for Koha Ditore one of leading newspapers in South East Europe. He is an active contributor in media research studies and has also taught graduate and undergraduate courses in media and political science at colleges and universities in United States and South East Europe. More recently he served as a contributor on global journalism issues with the Toronto-based Canadian Journalists for Freedom of Expression (CJFE) and in 2016 he was a research fellow at King's College in New York.
Yaa-Hemaa Obiri-Yeboah
Yaa-Hemaa Obiri-Yeboah is a Trade Commissioner in the Pacific Regional Office of Global Affairs Canada. She was selected as a Rhodes Scholar in 2003 and graduated from the University of Oxford with two master's degrees, respectively, in English Literature and Women's Studies. She graduated from the University of British Columbia with an Honours English B.A. as a Wesbrook Scholar. While a public servant by day, by night Yaa-Hemaa is a jazz and soul singer-songwriter. Her debut EP, "Come Hear My Voice" was released in 2016. She has published articles focused on race and immigrant issues in Huffington Post and New Canadian Media and has supported organizations focused on education and racialized youth.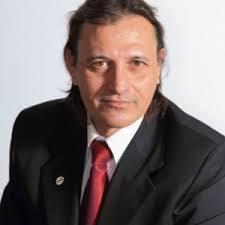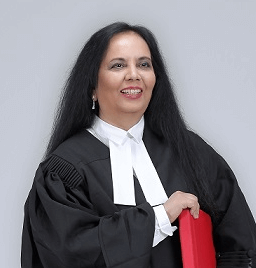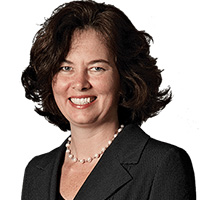 Gautam Nath
Gautam Nath is a well-known name in the multicultural marketing field, with over 30 years of experience in Canada and overseas. He is the recipient of the Top 25 Canadian Immigrants Award 2011, the June Callwood Outstanding Achievement Award for Voluntarism 2017 and recognized as Canada's Top 50 Board Diversity Professionals. Until recently, he was Vice President at a leading multicultural marketing agency based in Toronto.
Jyoti Chaudhry
Jyoti Chaudhry is a Brampton-based lawyer and founding member of the JC Law Professional Corporation. She has appeared before the Ontario Superior Court of Justice, Ontario Court of Justice and Small Claims court and is a member in good standing of the Law Society of Upper Canada.
Elizabeth Hall
Elizabeth Hall is the Managing Director of Research+Knowledge = Insights. Elizabeth has 20 years of experience in market research and also sits on the MRIA board of directors. Elizabeth has also provided insight in industries that include Media, Finance, Marketing and Healthcare.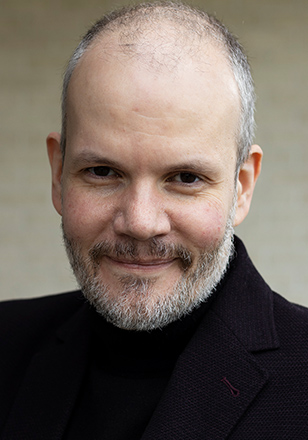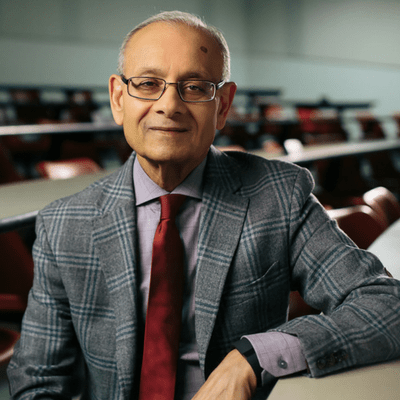 Viv Nijhawan
Viv Nijhawan is an Independent Management Consultant and was one of the founding directors of New Canadian Media. He has extensive experience in business development, investment banking, private equity financing and consulting and corporate financial analysis, with a background as a lawyer specializing in business and corporate/commercial law.
Sean Holman
Sean joined the faculty of University of Victoria in 2021 from Mount Royal University, where he was an associate professor of journalism. Before entering academia, Sean was an investigative journalist and documentary filmmaker in British Columbia. As a journalist, he was best known as the founder and publisher of the pioneering online public affairs news service Public Eye, as well as the host and producer of the syndicated talk show Public Eye Radio. His bylines have appeared in the Columbia Journalism Review, the Globe and Mail, the Toronto Star, the Vancouver Sun, and the Times-Colonist. Sean is a frequent commentator on climate change coverage and government secrecy. His research focuses on how we use and misuse information, particularly against the backdrop of catastrophic climate change and biodiversity loss, as well as democratic decline.
Alok Mukherjee
Alok Mukherjee is a Canadian academic, human rights advocate, and public servant. He served as chair of the Toronto Police Services Board (TPSB) from 2005 until his July 2015 retirement. He is currently appointed "distinguished visiting professor" at Toronto Metropolitan University. On March 24, 2018 Mukherjee, co-authored with Tim Harper, published Excessive Force, a book about the present and future of policing in Canada. On September 8th 2019 he was selected as the NDP candidate for the riding Toronto – St. Paul's in the 2019 Canadian federal election.
Officers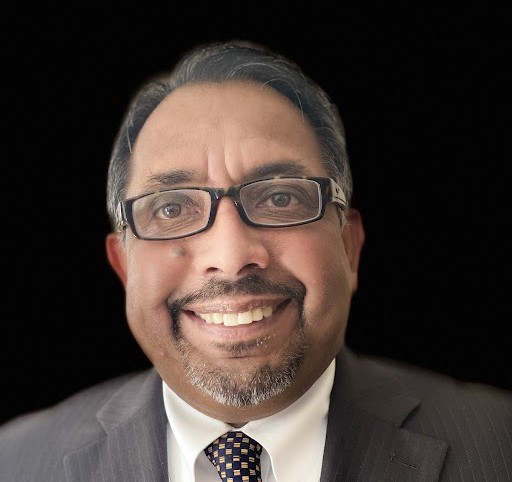 George Abraham
George brings 30 years of writing and newsroom management experience to New Canadian Media. He began his journalism career with The Times of India in Mumbai (formerly Bombay), followed by stints at the Khaleej Times in Dubai and as managing editor of The Peninsula in Qatar. A journalist with high ethical standards, George won the prestigious Nieman scholarship at Harvard University (1994-95), and more recently, pursued a Master's in Journalism at Carleton University (2004).
Brent T Jolly
Editorial Advisor – Brent Jolly is the director of communications, research, and community management with the National NewsMedia Council of Canada (NNC). Jolly worked as a journalist with a variety of news outlets as both a writer and editor. He is a co-author of the recently-released study 'Good News, Bad News, a snapshot of conditions at small market newspapers in Canada', in partnership with Ryerson's Local News Research Project. He is the national President with the Canadian Association of Journalists, is Canada's press freedom liaison to the international chapter of the Society of Professional Journalists, and is a media, law, and policy fellow at the University of Oxford. Jolly holds a Bachelor of Journalism from Carleton University, and an M.A. in Political Science from the University of Toronto, where he studied as a junior fellow at Massey College.