An official with Manitoba's Labour and Immigration has confirmed that it is "actively investigating reported instances of false regional points claims" in its skilled workers program, following complaints that applicants are jamming up the system by faking employment in the province and resident family members.
The official was responding to public petitions accusing certain applicants, including those from Nigeria, of adding to the backlog by making false claims. New Canadian Media is aware of at least two petitions circulated on social media in August, which directly accused Nigerian newcomers of cheating Manitoba's Provincial Nominee Program (PNP).
"Please be informed that we have been proactive in addressing this issue, as we have received multiple complaints similar to yours," according to a statement dated Aug. 8 from the Labour and Immigration Division that was posted on the website of the Nigerian Association of Manitoba Incorporated (NAMI).
"As parts of our efforts, we are diligently working towards … identifying the specific individuals or groups involved in these false claims and implementing appropriate actions to prevent their future participation in the Manitoba [Skilled Workers Overseas] Stream – Family Connection."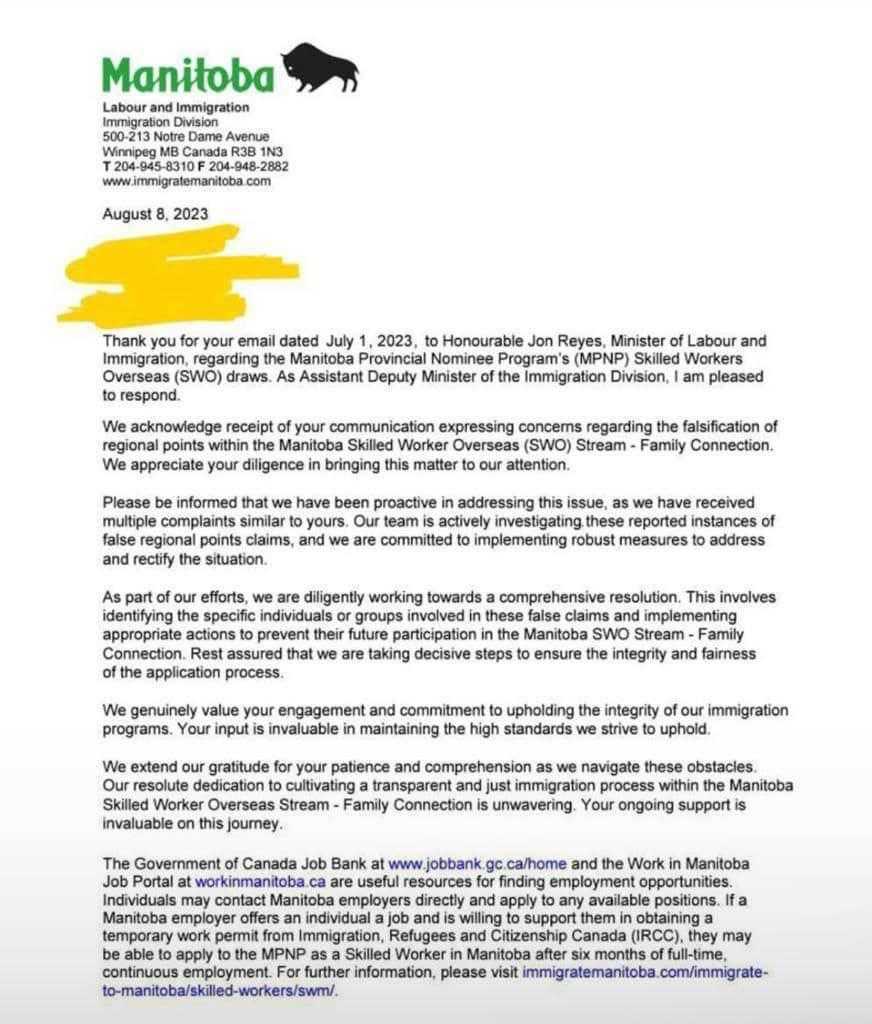 On Oct. 13, however, NAMI issued a clarification assuring its members that Manitoba's immigration authorities were not targeting the community "as a whole" for alleged immigration fraud.
According to a statement signed by NAMI's president, Wilson Akinwale, Manitoba's Department of Labour and Immigration "does not have any evidence to suggest that such occasional misrepresentation is restricted to the Nigerian community or any particular source country."
Petitions
One of the August petitions, titled "Addressing Misuse of [Manitoba provincial program] Family Stream by Applicants," pointedly accused Nigerian immigrants of immigration fraud. The petition, signed by Syed Hamza Rashid and obtained by New Canadian Media (NCM), alleges that "a number of individuals from Nigeria are exploiting the system by providing false information to obtain" Letters of Advice to Apply (LAAs). Another petition also shared with NCM alleging something similar is signed by someone simply identified as Zohair.
The petitioners claimed that these fraudulent applications were causing lengthy delays in an already overwhelmed immigration system and undue stress for other newcomers.
They alleged that Nigerian residents in Manitoba are falsely claiming points and family connections in that province to boost their chances. In his petition, Rashid emphasized that there are people waiting in the pool since 2019 whose family members have not been nominated to date.
NCM attempted without success to contact the petitions' authors.
NCM reached out to Rashid using a phone number provided by a member of a Facebook group chat where the petition was being circulated, which was said to belong to that person.
The person who picked up said it was a wrong number.
In an email statement to NCM, a spokesperson for Manitoba Finance said they are unable to comment on this specific complaint. However, they added that "anytime the MPNP receives information regarding allegations of misuse of the program, the information is reviewed and action is taken when appropriate."
In its Oct. 13 update, Akinwale stressed that NAMI is "committed to working collaboratively with immigration authorities to ensure that our community members receive the respect and consideration they deserve. We will not tolerate any injustice or discrimination against members of our community."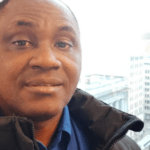 Emmanuel Nwaneri is a journalist with about 27 years of writing, travel and journalism experience in Nigeria, South Africa and Australia. He moved to Johannesburg in South Africa where he spent 10 years as a writer, journalism tutor and commentator. His time in South Africa afforded him the chance to observe the fast-changing dynamics of a country popularly-known as "a rainbow nation." He relocated to Winnipeg with his family in 2018 where he has since found interest in the Customer Service industry. He has published Once Upon A Woman and is working on a second work of fiction.