The Ukrainian Canadian Congress Manitoba Provincial Council (UCC-MBC) has allocated more than $700,000 to date to assist Ukrainians fleeing war in their home country with resettlement in Manitoba.
In an email response to questions from New Canadian Media, Lesia Szwaluk, UCC-MBC treasurer, confirmed that hundreds of thousands of dollars have been put aside to support newcomer Ukrainians in Manitoba. The money has come from several donors, including the Manitoba Métis Federation which donated $100,000 towards the cause. Manitoba Chambers of Commerce president Chuck Davidson also contributed a $5,000 cheque to support UCC-MBC, Szwaluk said. , 
Other major donors include the Manitoba Metis Federation (MMF) which donated $100,000 to support refugees leaving Ukraine to come to Manitoba, as well as the Chambers of Manitoba Ministers, whose president Chuck Davidson gave a cheque for $5,000 to support UCC⁠.
⁠Farmery Estate Brewing, a Manitoba-based brewing company, has also directed proceeds from its Ukraine Fundraiser beer packs to the Ukrainian Canadian Congress and the Canadian Red Cross, Szwaluk said. 
Money collected by the Ukrainian Canadian Congress was distributed to more than 20,000 displaced Ukrainians who have arrived in Manitoba since Russia invaded Ukraine in February 2022. 
"We have been helping over 1,000 people a month since the war, with volunteers greeting them at the welcome desk at the airport to the hotel where the province had a centre set up for individuals to register for health cards," Szwaluk said.
According to Ukrainian Canadian Congress Manitoba Provincial Council president Joan Lewandowsky, the province has processed Manitoba health cards for 20,400 Ukrainian families, meaning the number of individuals receiving health cards is much higher.
Szwaluk said the more than $700,000 was spent on a variety of things, including beds and mattresses for children and families, bus tickets, a shuttle service to help people move into their new accommodations and more.
"One of the needs that was identified was dental care, and we provided partial coverage of their dental needs," Szwaluk said.  "Adaptors were also provided upon their arrival so their electronic devices could be used here in Canada. We assisted in transportation for job fairs for them to find employment as well as organized and paid for training courses, like food handlers, first aid, CPR etc.  Our volunteers assisted in finding employment and resume preparation."
In 2022, UCC-MBC also operated a summer day camp program for newcomer Ukrainian children with grant funding from the Province of Manitoba.
Reacting to reports of Ukrainian refugees who chose to return back to Ukraine due to difficulties they faced here in Canada, Szwaluk said that she did not have those statistics and has not kept this information. However, "but we know of a few families that have returned not necessarily back to Ukraine but to Europe.  One family that I know left because they were very homesick and had a hard time settling-in, and another family needed the support of their family and returned". 
Yuliia Sorokotiaha, a 33-year-old Ukrainian refugee in Winnipeg who spoke to NCM, revealed that she also knew of two other families who chose to return back to Ukraine after failing to settle in Winnipeg.
She revealed that their reasons for returning back home ranged from insecurity they faced on the streets of Winnipeg especially since they had to rely on public transportation to move around; inability to find proper jobs; poor English language skills; and homelessness which they witnessed constantly on the streets of downtown Winnipeg – something which they were not familiar with.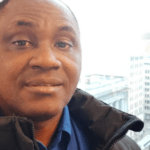 Emmanuel Nwaneri is a journalist with about 27 years of writing, travel and journalism experience in Nigeria, South Africa and Australia. He moved to Johannesburg in South Africa where he spent 10 years as a writer, journalism tutor and commentator. His time in South Africa afforded him the chance to observe the fast-changing dynamics of a country popularly-known as "a rainbow nation." He relocated to Winnipeg with his family in 2018 where he has since found interest in the Customer Service industry. He has published Once Upon A Woman and is working on a second work of fiction.