If you've noticed a shift in the news over the last two decades, it's likely caused by two things: A massive drop in the number of Canadian reporters and a correspondingly huge surge in the number of spin doctors. 
According to journalist-author Cecil Rosner, the number of active reporters in Canada by 2021 has shrunk to about 11,000 from about 13,000 in 1991. In this 20-year period, the number of public relations consultants has increased from about 24,000, to about 160,000 – a ratio of 14 – 1 vis-à-vis publicists and reporters, Rosner says.
In Rosner's view, this huge disparity has come about because "there's an army of people out there trying to cajole journalists into telling stories their clients want told; with the contents and details their clients want highlighted."
This has led to a situation whereby news coverage is in many cases being manipulated by forces that have an interest in duping the general public.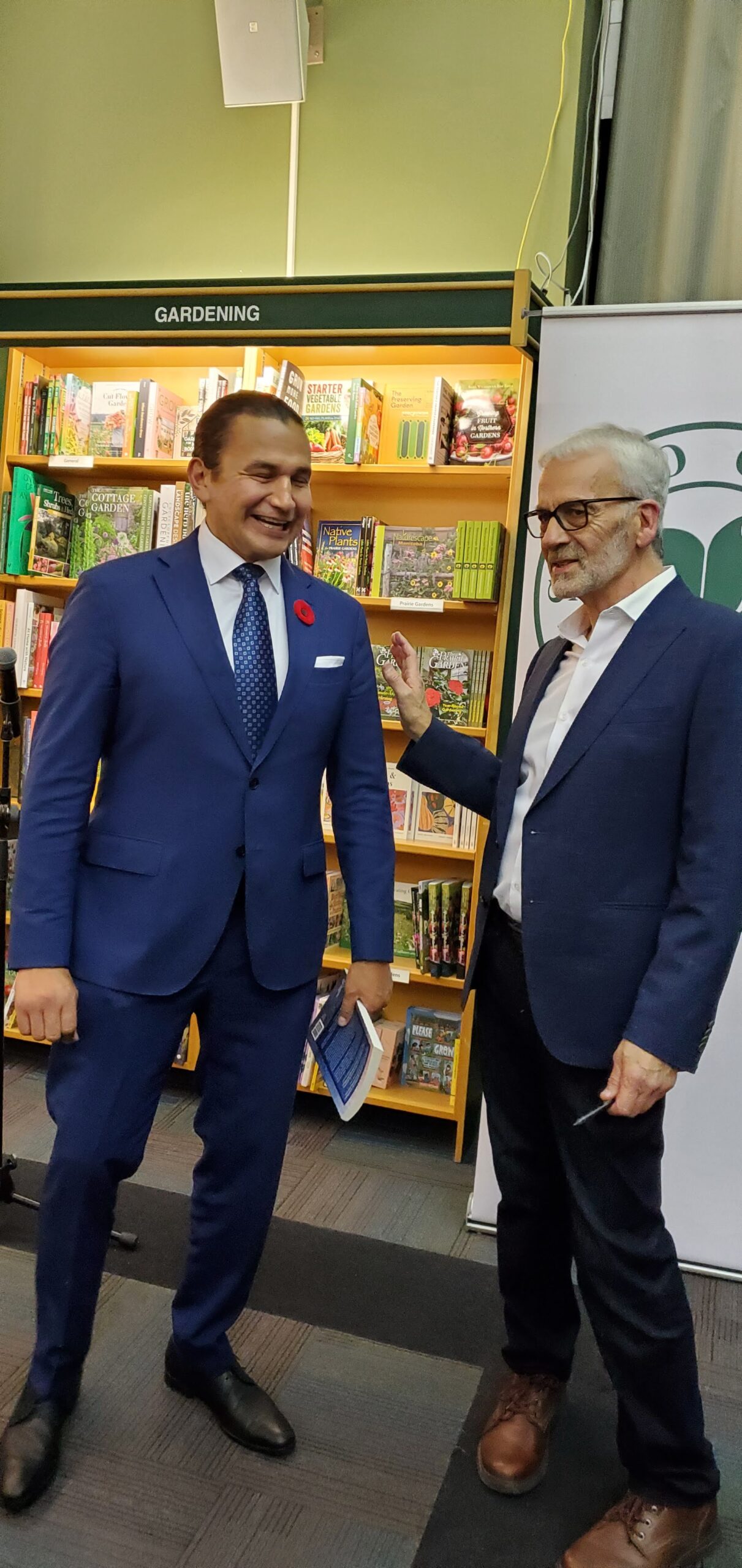 Rosner was speaking at the launch of his fourth book last week, Manipulating The Message: How Powerful Forces Shape The News, in Winnipeg. Four decades of investigative journalism formed the basis of the book as speaker-after-speaker came up at the event to share their knowledge of the writer.
A December 2022 report by Christopher Cheung in The Tyee also supports Rosner's claims.
"For example, the country's largest media union, the Canadian Media Guild, counted a gross loss of over 14,000 newsroom jobs between 2008 and 2016. reported Cheung went on to write that reporters are now "dwarfed" by communication professionals working in advertising, marketing and public relations who are all interested only in presenting information on behalf of their clients instead of for public interests like journalists do. 
At his book launch, Rosner spoke at length on how different powerful interests in society use their resources to control the tone and direction of news stories published or broadcast by the mass media in today's society.
He mentioned the police as a huge manipulator of media messages due to the visible nature of their job and what they represent. His example of the police was highlighted by the fact that an entire chapter in the book was devoted to how the police devote time, resources and effort to making sure that their version of the story overrides what may have actually happened.
Rosner, a mentor-editor with New Canadian Media who also works as an adjunct professor at the University of Winnipeg teaching investigative journalism – said in an interview with NCM that "the vast majority of daily, conventional journalism is on-the-surface that doesn't get to the bottom of what really is going-on. It doesn't subject statements to critical thinking".
Interestingly, Rosner told his audience that manipulation of the message in the media is not a new phenomenon. "It has always been the case that people try to make journalists tell their story for them." However, if you are poor and do not have the resources to push your case, then you most likely do not get heard".
Describing Rosner as someone "who always upholds the highest level of integrity in the journalism career, newly elected Manitoba Premier Wab Kinew, who made a surprise appearance at the event, added that the writer always places the ethics of the profession at the forefront of his work.
Karyn Pugliese, Assistant Professor at Toronto Metropolitan University and Editor-In-Chief of Canadaland in her review of Manipulating The Message, described it as "an important…entertaining unveiling of the behind-the-scenes battle of the powerful and a free press in a war for the truth".  
In Chapter 5 of his book, which was devoted entirely to the police, Rosner details how routine police communications can often mislead the media and the public into believing there is more crime than there actually is.
He used the Toronto-based, Chinese-language publication Ming Pao as example, which research has shown relies heavily on police news releases and how this eventually presents a skewed picture of immigrants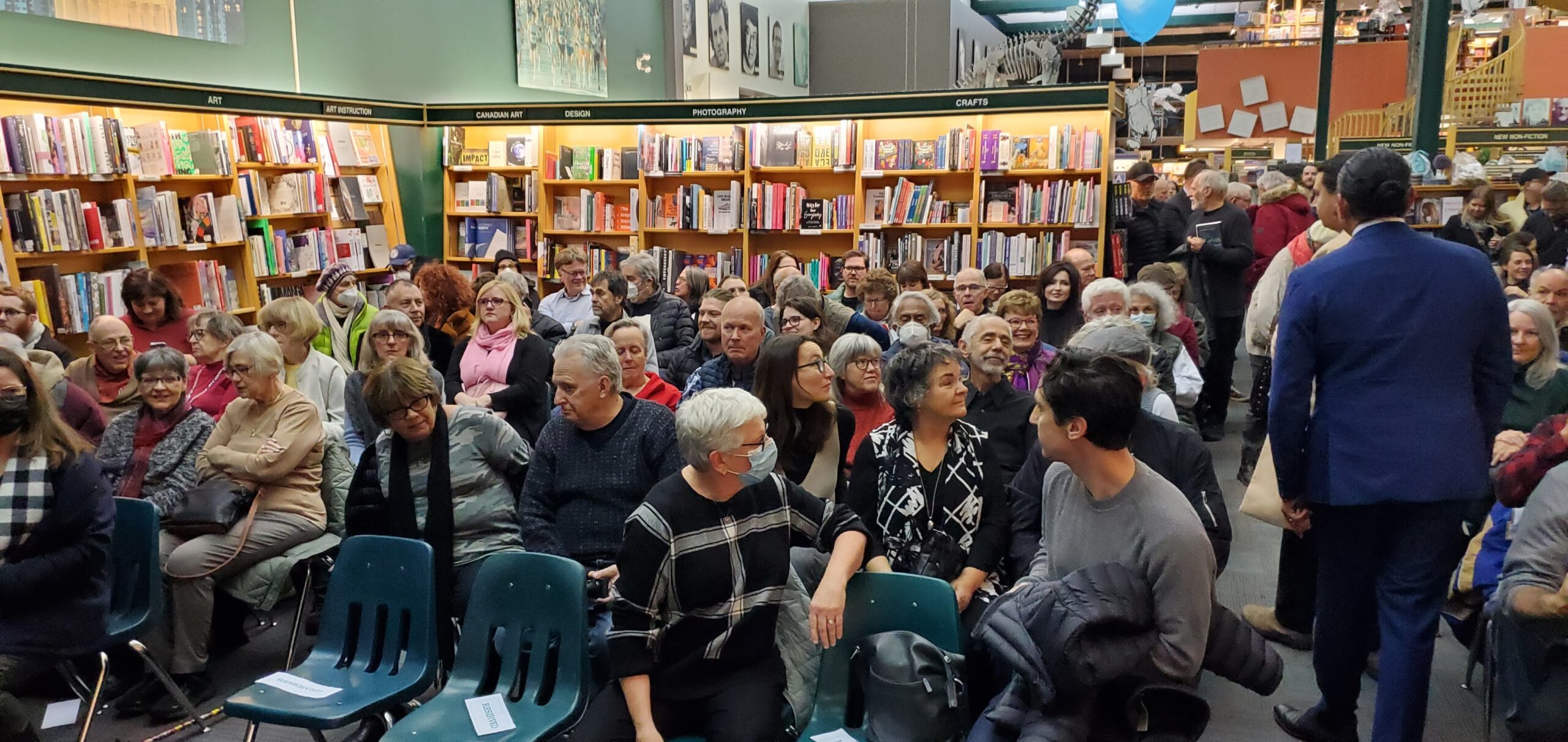 Rosner writes: "Over the years, the Local News Research Project has studied the issue in Toronto. Even though the Toronto Star does strong accountability journalism when it comes to policing, it also relies on routine police communications to fill the pages of its newspaper and website. One study found that police and crime-related news dominated its coverage of disadvantaged city neighbourhoods, even though police statistics showed violent crime was more prevalent in other areas. 
"When the research project looked at the Toronto edition of the Chinese-language newspaper Ming Pao, it found that police and crime-related news was the number one local news topic. University professor April Lindgren thinks she knows why. 'Under pressure to fill the paper each day with only a limited news staff, few other sources generated the necessary copy with so little effort or cost to the newspaper.'"
Former head of CBC News and Al-Jazeera English, Tony Burman, described Rosner's book as "brilliant" and is being published at a time of crisis in 21st Century journalism. In his review, Burman said: "Countless journalists are being laid-off in newsrooms across the country…as thousands of public relations specialists are being hired to fill the void".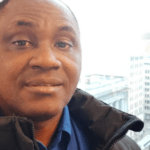 Emmanuel Nwaneri is a journalist with about 27 years of writing, travel and journalism experience in Nigeria, South Africa and Australia. He moved to Johannesburg in South Africa where he spent 10 years as a writer, journalism tutor and commentator. His time in South Africa afforded him the chance to observe the fast-changing dynamics of a country popularly-known as "a rainbow nation." He relocated to Winnipeg with his family in 2018 where he has since found interest in the Customer Service industry. He has published Once Upon A Woman and is working on a second work of fiction.