The Indian visa agent recently arrested for allegedly providing international students with fake Canadian college acceptance letters faces criminal charges dating back to 2016, according to court documents obtained by New Canadian Media. 
The agent, Brijesh Mishra, 37, was arrested and charged by the CBSA last month for allegedly misrepresenting himself as a licensed immigration consultant and offering advice to international students between Jan. 1, 2016 and Feb. 12, 2020, according to a warrant retrieved from the Vancouver Provincial Court. 
Court documents list four charges from the CBSA under the Immigration and Refugee Protection Act – four in Jalandhar, India from 2016-2020, and one in Surrey, B.C. from April 17 to June 14 this year. 
In March, NCM reported on potentially hundreds of international students fighting against being deported from Canada after spending years and thousands of dollars to study and work in the country — they eventually won this fight after immigration minister Sean Fraser announced that scammed students would be allowed to stay in Canada. 
According to the Toronto Star, Mishra was arrested on June 14 when he tried to re-enter Canada through a land border with the U.S., and attended a detention review with the Immigration and Refugee Board 48 hours later. 
See also: 
CBSA laid its charges a week after the arrest. On the same day, B.C. provincial court judge Justice L. N. Bakan ordered Mishra's release on the condition that he cannot attend a BC Cannabis store at 4429 Kingsway Ave. But he has yet to be released.
"It is our understanding that Mr. Mishra remains in custody," a spokesperson for the Public Prosecution Service of Canada told NCM in an email. 
The fifth charge is for "failing to leave Canada by the end of the period authorized for their stay," the court-provided information reads.  
Neither the CBSA nor the B.C. Attorney General answered NCM's questions about Mishra's arrest and the history of the investigation. 
Ontario immigration lawyer, Mario Bellissimo, speculated that there was likely a time when Mishra was legally allowed to be in Canada. 
"There was a period that [Mishra] could come over," Bellissimo said, "But whatever authorized document he had ended." 
According to the Star's investigation, Mishra's visa to Canada was canceled by the Canadian mission in Delhi in 2019, and despite an alert put out on him in February 2021, managed to cross the U.S. border into Canada in October 2022. 
Bellissimo said the stipulation not to visit the B.C. Cannabis Store could be "relevant to interacting with potential complainants." For example, the store may be a place where a complainant works or was counselled. 
Mishra was in court on June 27 to confirm a trial date. He returned to court on July 4, and his case has been adjourned until August.
Note: This article was corrected on July 13 to note that Mishra is facing four charges from 2016-2020, rather than five charges as originally reported. We regret the error.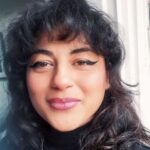 Keitlyn (they/them) is a multi-media journalist residing in Scarborough, Ont. They are interested in long-form journalism that highlights the visibility of BIPOC expression. True to millennial form, they are a small business owner, carpenter and freelance photographer. They were interested in NCM as it understands the "big picture." Journalists are dedicated to truth and democracy. Our communities have not always had access to these privileges. NCM is filling in a large gap that North American media has long neglected.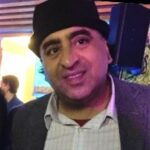 R. Paul Dhillon is an award-winning journalist, screenwriter, producer and director based in Vancouver, Canada. He holds a degree in Communications and in Film from Simon Fraser University. Dhillon's journalism background includes extensive writing, reporting and editing work with South Asian newspapers and magazines, including being the editor-founder of DESIBUZZCanada/DESIBUZZbc and co-founder and editor of Aaj Magazine as well as editor of South Asian LINK Newspaper and Indo-Canadian VOICE newspaper along with many others. He has also done freelance writing for mainstream publications like The Vancouver Sun and Georgia Straight newspaper, where he was a film critic, writing reviews of Hollywood, Bollywood and Punjabi films.