On Thursday, India's Ministry of External Affairs suspended its visa services to Canada in light of "growing anti-Indian activities, politically-condoned hate crimes and criminal violence in Canada," forcing many of the country's nationals here to reconsider their travel plans. 
"My infant child does not have a visa to India so I might have to change my travel," a mother said, answering questions from New Canadian Media on Wednesday. 
"What if India creates problems in giving visas and Overseas Citizenship of India status to Indo-Canadians in the future?" another person asked when reached by NCM.
The advisory that India's external affairs ministry issued on Sep. 20 warning nationals and travellers in Canada to "remain vigilant," has made many families whose loved ones are here anxious. 
Rajat Mitra says that his family is worried about him, but the international student from India says that in the month he's spent in Canada so far, he hasn't seen what his mother is worried about. 
"I explained to her that I haven't seen any intolerance, and none of my friends here have," said Mitra, who is studying photography at Humber College in Ontario. 
He  said finding affordable housing in Toronto is a larger concern. 
Pradip Saha, who has lived in Toronto for four years and is working as an information technology professional, told New Canadian Media that his mother is equally worried. 
He also said friends in India who have been waiting for permanent residence approvals are now apprehensive about staying in Canada due to housing affordability. 
Saha said his friends are now reconsidering their Canadian dream. 
"This advisory and the recent diplomatic row acted as the last nails in the coffin," Saha said. 
Prime Minister Justin Trudeau will not say whether Canada will respond to India's announcement to suspend visas to the country. 
On Sept. 21, Trudeau doubled down on his calls to India's Prime Minister Narendra Modi to "engage with Canada" over allegations that link its government to the murder of a Canadian citizen in B.C. 
"There are credible reasons to believe that agents of the government of India were involved in the killing of a Canadian on Canadian soil," Trudeau said at the press conference. 
On Monday, Trudeau opened the country's latest session of Parliament with news that Canadian authorities are investigating links between India's government and the June 18 murder of Sikh leader Hardeep Singh Nijjar outside a gurdwara in Surrey, B.C.
"Canadian security agencies have been actively pursuing credible allegations of a potential link between agents of the Government of India and the killing of a Canadian citizen," Trudeau said on Sept. 18. 
Nijjar, 45, was a plumber who was born in India and became a Canadian citizen in 2007. He was considered a pillar in his community and was gunned down outside the gurdwara he attended. 
What is Khalistan
Following the expulsion of the British in 1947, Punjab was split between India and Pakistan during partition. The formerly eastern part of the original province of Raj with a Sikh-majority mostly populated by Sikh, was portioned to India, while the mostly Muslim western region became Pakistan's Punjab Province, according to its current government. 
Khalistan refers to the imagined Sikh separatist nation that opposes the Hindu majority in India. Modi's government considers the movement a terrorist organization of extremists. 
It has been reported that Nijjar was a strong advocate for an independent Sikh homeland. 
On Friday, Public Safety Canada condemned a video by Gurpatwant Singh Pannun urging Hindus to return to India. Media from the country report Pannun is the president of Sikhs for Justice, and has labelled him a Khalistani terrorist. 
"When I come across videos of Gurpatwant Singh Pannun urging Hindus to leave, it only serves to instil disharmony, fear and division," said Ragini Sharma, president of the Canadian Organization for Hindu Heritage Education.
According to the Toronto-based non-profit's website, the organization's mission is to "educate, promote and celebrate Hindu heritage." 
On Sept. 22, Canada replied to Pannun's statements saying: "There is no place in Canada for hate." 
Sikh Narrative asked Canada to elaborate, and pointed to statements from Canadian MP Chandra Arya for allegedly calling the Kahlistani Sikhs "snakes in the backyard." 
Pannun did not respond to questions from NCM via email about the alleged video against Hindus in Canada. 
According to Canada's latest census, less than 20 per cent of newcomers from 2016 to 2021 were from India, while 2.7 per cent are from Pakistan. 
And Statistics Canada data on the ethnic origin of the country suggest there isn't much difference between the number of Sikhs and Hindus, as both number less than one per cent of the population. Statistics about religions practised in Canada report 4.9 per cent of the country are Muslim; 2.1 per cent are Sikh; and 2.3 per cent are Hindu. 
In the recent past, some of those who advocate for Khalistan have been conducting referendums and rallies across countries that have Sikh populations, such as Canada, Australia, the UK and a few others. 
"Aside from Chandra Arya, the MP for Nepean, Ont., no other minister has provided us with assurances of our safety," Sharma said. "Where are Justin Trudeau, (NDP leader) Jagmeet Singh, or (Conservative Party leader) Pierre Poilievre on this matter?
"Their silence may empower Khalistanis further with their threats of violence. Freedom of speech has to have limitations. Canada needs to bring a law to make inciting violence a crime. As Canadians, we all deserve the equal right to feel secure and protected." 
Canadian MP's respond to "credible allegations" 
After Trudeau's announcement on Sept. 18, Opposition leader Pierre Poilievre called on the government of India to act with the "utmost transparency" as Canadian authorities investigate  Nijjar' death.
Said NDP leader Jagmeet Singh said during members' statements on Monday: "The practice of the Indian government has been one of division, violence, persecution and attacking those who are critical of [it].
"To hear the Prime Minister of Canada corroborate a potential link between a murder of a Canadian citizen on Canadian soil and a foreign government is something I could never have imagined." 
On Sept. 19, Canadian Foreign Affairs Minister Mélanie Joly confirmed that a senior Indian diplomat, Pavan Kumar Rai, had been removed from the Indian High Commission in Ottawa due to Canada's most recent allegations. 
India's external affairs ministry denied Canada's allegations of its interference and expelled an unnamed senior Canadian diplomat in response to the removal of Pavan Kumar Rai.
"Such unsubstantiated allegations seek to shift the focus from Khalistani terrorists and extremists, who have been provided shelter in Canada and continue to threaten India's sovereignty and territorial integrity," the ministry said.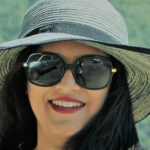 Amrita is an NCM-CAJ Collective Member, journalist and content writer, with nearly a decade of experience in content development and journalism in three countries. She started her career as a journalist with a leading daily, The Statesman, in India. She has also led content and editorial teams for several web content management firms. Amrita served as a Communications and Content specialist for some non-profit organizations like the American Red Cross after her move to the U.S. Based out of Toronto, she continues to follow her passion by reporting on human rights violations, education, crimes, inequality and community engagement. Amrita holds a Post Graduate Diploma in Print Journalism from Chennai, India.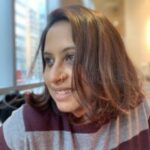 Shilpashree Jagannathan is a journalist from India. She now lives in Toronto and has worked as a business reporter for leading newspapers in India. She has tracked telecom, infrastructure, and real estate news developments and has produced podcast series. She currently focuses on human rights, feminist movements, and other related issues in Canada and India. Her weekends are spent bird watching in one of the Toronto birding hotspots; she loves trails, biking, and a lot of sun.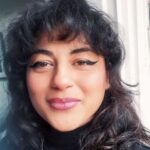 Keitlyn (they/them) is a multi-media journalist residing in Scarborough, Ont. They are interested in long-form journalism that highlights the visibility of BIPOC expression. True to millennial form, they are a small business owner, carpenter and freelance photographer. They were interested in NCM as it understands the "big picture." Journalists are dedicated to truth and democracy. Our communities have not always had access to these privileges. NCM is filling in a large gap that North American media has long neglected.