Advocates for international students struggling to find housing in North Bay, Ont. say they know of hundreds who can't find accommodation near Canadore or Nipissing University. 
"There are easily more than 200 students directly impacted by the accommodation crisis in North Bay," Montreal Youth Students Organization member Mandeep Singh told New Canadian Media this week.
Singh said the organization was approached by international students who were scheduled to attend school in September or in January 2024. They organized a sit-in with North Bay students on Sept. 5.
There are so few places for students to live in the area that "all the motels in the vicinity are jam-packed," Singh said.
International students running out of housing options set up tents skirting Canadore's campus to demand alternatives if the situation can't be remedied. 
International student Chinmay Singhla arrived in Canada on Aug. 16, and found a promising basement to rent on Kijiji –until the renter backed out at the last minute. 
"At the eleventh hour, the owner of the basement suite backed out citing reconstruction of the basement," the 26-year-old Canadore student said at the sit-in. In a last-ditch effort, Singhla approached six different motels in the area to find housing in time for the start of school.
"I am completely taken aback with how the system in Canada has failed the promises that are sold to international students. Often, I ask myself: 'Did I pay $16,250 to face this?'"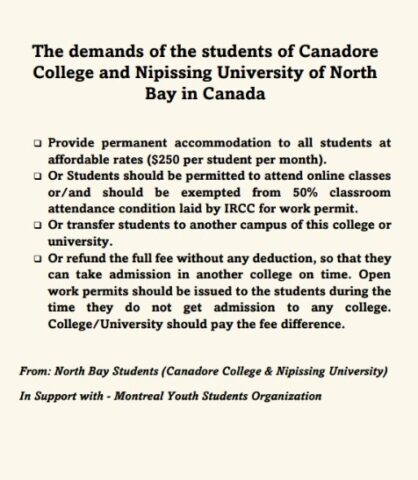 The Montreal student organization joined with North Bay students to present several demands to the university and college. They include exempting students from the 50-per-cent classroom attendance requirement set by Immigration, Refugees and Citizenship Canada in order to qualify for a work permit; transferring students to another campus; and refunding tuition so they can enroll in another school in time for the semester.
International students reportedly account for 72 per cent of enrolments at Canadore College. The college did not respond to questions from NCM to confirm this statistic, or the number of units on campus, or any plans to expand student housing. 
The college's off-campus living website strongly encourages students to look for housing early, but did not elaborate when NCM asked for more details by email. 
A provincial cap set in March allows Ontario colleges to enroll 7,500 international students across all campuses. 
"Canadore is aggressively pursuing opportunities to lessen its reliance on international student enrolment," according to the college's 2023/2024 business plan.
The college expects to enroll 5,858 international students in 2024, which will bring in nearly $138 million in tuition fees — more than twice what the college expects in government grants and domestic students' tuition combined.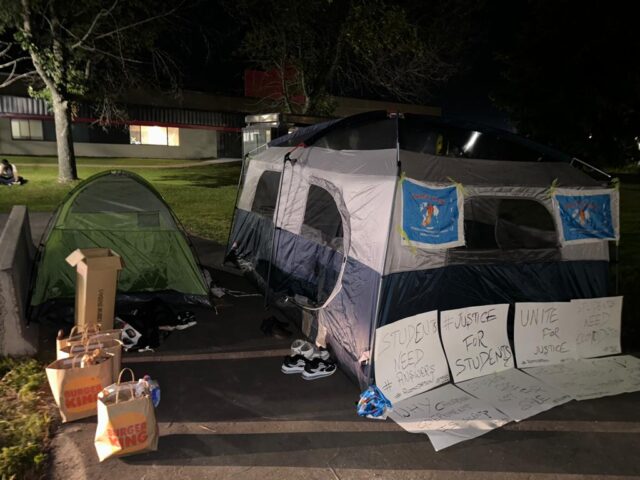 In 2022, 1,907 domestic students enrolled at Canadore paid $13 million in tuition; the college has budgeted $11.5 million from these students in 2024. 
In comparison, Nipissing University has the lowest number of international students among Ontario post-secondary schools, accounting for just 2.6 per cent of students in 2022/2023, according to an email response from the university. 
"Nipissing has resisted recruiting even modest percentages of international students during an era when the majority of universities in Canada secured significant tuition revenues from international students," the university reported in its latest operating budget for 2022/2023. 
"We are employing a moderate international recruitment strategy to slowly increase the diversity of our campus," Nipissing told NCM today via email.
In its 2022/2023 budget Nipissing refers to a plan to "aggressively recruit international students." 
The university has "just under 1,000 units" in student housing and prioritizes first-year students; it does not have separate housing for international students, the spokesperson said in the email. 
"Our staff volunteer to provide an airport/bus station pick-up service to all students who require it when they arrive," the spokesperson said. "Volunteers provide food, accommodations and connect foreign students with extensive transition and support services.
"We also provide emergency housing to students who arrive without notice and with no housing secured." 
This year's rental market report, published in January, did not list the vacancy rate of North Bay, but did show that Greater Sudbury on the western side of Lake Nipissing has a vacancy rate of 2.3 per cent in its purpose-built rentals.
In comparison, Toronto's purpose-built rental vacancy rate is 1.7 per cent, and its condo/apartment rate is 1.1 per cent. In Vancouver, purpose-builts have a 0.9 per-cent vacancy rate, and condo/apartments are at 2.2 per cent. 
According to an August report, tenants in Toronto paid the  highest rent in southern Ontario, and a two-bedroom apartment rented for $3, 370 per month. Vancouver has the highest rents in Canada.
Nipissing University encourages students to visit Places4Students.com where vetted landlords advertise vacancies, or refer to Off Campus Living staff and the Nipissing University Student Union for information on the rights and responsibilities of tenants and landlords.
In the email to NCM, the university spokesperson said: "A survey to all students is also being launched in the next few days to try to identify any students who remain without housing who have not yet come forward for assistance." 
*This article was updated on September 12, to correct the name of the Montreal student organization previously reported as the "Montreal Student Youth Organization."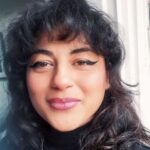 Keitlyn (they/them) is a multi-media journalist residing in Scarborough, Ont. They are interested in long-form journalism that highlights the visibility of BIPOC expression. True to millennial form, they are a small business owner, carpenter and freelance photographer. They were interested in NCM as it understands the "big picture." Journalists are dedicated to truth and democracy. Our communities have not always had access to these privileges. NCM is filling in a large gap that North American media has long neglected.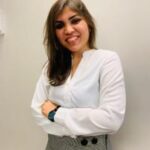 Media Professional with over 5 years of versatile experience in corporate communications, content creation, community engagement, report writing, story promotion and effective editing skills. Presenter and writer with a reputation for offering prompt creative initiatives, drafting detailed reports with over 300+ published bylines in national publications. Adept at researching online/offline prospects to actively garner audience's attention on brand, both offline and online.