It would be impossible to be a South Asian music fan and not know Pasoori, the viral hit by Ali Sethi.
In August 2019, the Pakistani artist performed at Celebration Square in Mississauga, Ont. During the concert, Sethi sang his rendition of Chandni Raat. At the time, most of the Indian diaspora knew of him as a popular artist from Coke Studio Pakistan. The TV series features live musical performances by various artists that are recorded in the studio.
A lot has changed in the world since 2019 — the world was hit with a global pandemic and Sethi had his first viral hit. Pasoori, released in 2022, is a tribute to forbidden love and the tyranny of borders, sung with Pakistani Instagram star Shae Gill.
Although, India and Pakistan have struggled with geo-political differences for generations, music, films and TV sitcoms have always united the two countries. For many in the Indian diaspora — Sethi has pivoted from the Coke Studio Pakistan star to "our" artist, and Pasoori has become our song. Since its release, the music video has had more than 600 million views on YouTube. Sethi has gone on to perform at Coachella, North America's biggest music festival.
Even traditionally opposing fans of India and Pakistan's respective cricket teams were filmed dancing together to Pasoori outside the cricket stadium after one of their matches last year.
On Aug. 5, Sethi performed again at Celebration Square in Mississauga. An hour before the concert was to begin, a sea of people chanted his name. A testament to his songs striking a chord with people from across borders.
His gender-bending fashion has also added to his popularity. Sethi arrived on stage wearing a green shirt, hand-embroidered in Bengal shirt by 'Nor Black Nor White' -founded by two Toronto-raised individuals who established their headquarters in Mumbai.
Sethi has a potentially huge fan base among Canada's South Asian diaspora. Data from the 2021 Canadian census shows South Asians represent the largest minority group in the country, followed by Chinese. India has been among the top source countries of new migrants arriving in Canada in the last five years -while just over 2 per cent are from Pakistan.
More than half of South Asian Canadians live in metropolitan areas like Toronto, Ont. and Vancouver, B.C.
When Sethi sang Pasoori, the crowd went wild.
"I was in New York during the pandemic. There were no concerts, and a lot of depression was in the air," he told the crowd. "I was contemplating creating something and that's when the idea of creating Ragaton, a hybrid new genre of music that blends raga and reggae, among other sounds came across."
"That's how Pasoori was born."
At his earlier private concert in Toronto in February, the audience threw thongs at him as he sang a ghazal, a verse in Urdu.
Narita Ghosh and Abhishek Choudhary travelled from their home in Montreal to see Sethi's concert in Mississauga.
"I didn't pay much attention to Ali Sethi when Pasoori went viral and was declared a super hit," Ghosh said. "Perhaps it being all over the place with its virality lost its charm on me.
"However, it did an extraordinary thing — it introduced me to Ali Sethi's other music. His ghazals helped me cope with my first winter in Canada. I then went to see his interviews and how he explained his music. I have been excited ever since to watch him perform in Toronto."
Music from Coke Studio Pakistan has always enjoyed popularity among fans across the continents. But Pasoori touched people in a different way.
Shezan Saleem, a Pakistani music producer based in Mississauga, told NCM he attributes Pasoori's virality to a change in format by Coke Studio Pakistan, as well as to  Spotify's algorithm.
"First, Pasoori's beats were catchy and easy to remember," Saleem said. "Back in our times, Coke Studio Pakistan recorded songs live at the studio. Things have changed with Coke Studio Pakistan; they now record audio and video separately.
"Of late, they have changed their programming to appeal to a younger audience. The music is more upbeat, plus the marketing worked really well for Pasoori."
"Having said that, there is no question that Pasoori unites the diasporas. I can see the excitement for Sethi in Indians just the way I have seen Pakistanis getting thrilled for Shahrukh and Salman films from Indian cinema," the music producer said.
Video by: Sujai Sureshbabu, Channel: Free_Spirit_Wanderer on YouTube.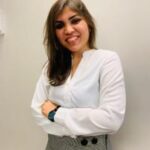 Media Professional with over 5 years of versatile experience in corporate communications, content creation, community engagement, report writing, story promotion and effective editing skills. Presenter and writer with a reputation for offering prompt creative initiatives, drafting detailed reports with over 300+ published bylines in national publications. Adept at researching online/offline prospects to actively garner audience's attention on brand, both offline and online.