Inderjeet Singh's only dream was to provide for his family, whose annual income is INR 180,000 or approximately CAD $3,000.
In 2019, the 24-year-old from Amristar, Punjab, India, received a letter of acceptance for the business administration program at Lambton College, a public college in Sarnia, Ont. That letter was then used to obtain a student visa and entry into Canada.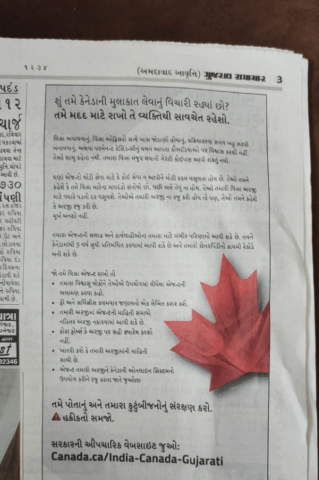 Later, he was told by his immigration consultant in India, Brijesh Mishra—who he had hired to process his student visa application—to switch from Lambton College to Alpha College in order to be eligible for a post graduate work permit.  
Singh, who claims to have invested between CAD $30,000 to 40,000 in his education since his arrival in 2019, said he was completely taken aback when he first received a removal order in May 2022 after applying for permanent residency. 
"I wasn't even aware that my documents were fake til I got a notice from CBSA," Singh said.
Singh is not alone.
As reported by New Canadian Media, at least a few dozen students are in the same situation and say they were scammed by the same immigration consultant.
According to immigration hearing transcripts and interviews with a lawyer representing 36 of the impacted students and an MP who has heard from around 50, students were granted visas and lived and worked in Canada for years before they were confronted by Canada Border Services Agency (CBSA) notifications that their college acceptance letters were fake and they may be asked to leave the country. CBSA declined to answer questions about how many people have been impacted, but confirmed that an investigation is ongoing.
In April, NCM also published a two-part story detailing how private colleges and unregulated immigration consultants regularly scam Indian students in Canada.
This year, a group of organizations including the College of Immigration and Citizenship Consultants (CICC), RCMP, and Canadian Anti-Fraud Centre, are marking their 10th year of Fraud Prevention Month in March. 
The 2023 fraud prevention campaign, focused on helping people recognize and report immigration fraud, was distributed across 32 countries—chosen based on the highest rates of immigration to Canada—and produced in 17 languages. 
"Each year, the campaign strategy is based on various factors, such as which countries are reporting the highest number of immigrants coming to Canada, areas that experience a high level of fraud and consumer behaviour trends," said Michelle Garrett, interim director of the CICC.  "The latest trend to impact the College's campaign was the pandemic. The pandemic strengthened the use of digital and social media as a more accessible way for the public to receive the latest news and updates. This led us to put more emphasis on digital and social media in the campaign."
The awareness campaign aims to prevent students from falling prey to immigration consultants who aim to scam them like, allegedly, Brijesh Mishra.
Last year CICC partnered with Canadian influencer, Gurdeep Pandher from the Yukon, to spread awareness of the importance of using licensed immigration consultants when seeking help to study or work in Canada. 
These virtual and physical ad campaigns, however, are too little too late for Singh and others who have already been scammed and now face removal from Canada.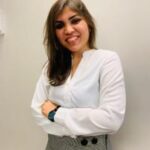 Media Professional with over 5 years of versatile experience in corporate communications, content creation, community engagement, report writing, story promotion and effective editing skills. Presenter and writer with a reputation for offering prompt creative initiatives, drafting detailed reports with over 300+ published bylines in national publications. Adept at researching online/offline prospects to actively garner audience's attention on brand, both offline and online.