Internationally trained dentists say they have to wait too long to be approved to practice their profession in Canada.
They say the certification process is costly and requires multiple examinations that take years to complete.
"The treatment by the National Dental Examining Board of Canada is very unfair both to immigrant dentists, who are eager and ready to work and to the public," said Dr. Luca Salvador, President of the Internationally Trained Dentists Association of Canada, which was founded in March 2021.
According to the Canadian Occupational Projection System, there will be a shortage of about 5,000 dentists in Canada by 2028.
Some of the association members and their supporters rallied recently in a Toronto square to protest their plight. 
Salvador said one example of their frustration is the registration for exams. Last May, the seats for one of the four required exams were filled within one minute of registration opening.
"We are willing to demonstrate our competence through examinations," he said.
"However, we have issues with the lack of examination seats; the unfair assessment methods used; the complete lack of transparency and unwillingness of the dental board to communicate with us."
They said the association has tried unsuccessfully to schedule a meeting with the national examining board for dentists (NDEB).
In an email response to questions from New Canadian Media, the board says it has not refused to meet with the internationally trained dentists, but copies of the association's letters show it has been attempting to set up a meeting for almost a year.
The NDEB said obtaining a licence in Canada "can be a long and expensive process for some individuals. Dental education varies considerably around the world. Not all individuals are successful." 
Applicants pay up to $9,000 for registration and the process can take three to five years to complete and cost more than $12,000 in examination fees.
The NDEB responded that the pandemic caused a significant backlog in the examination process, cancelling some and reducing capacity for others. A new test centre opened in September 2022 will allow the board to test more candidates.
Thekra Sahker, a foreign trained dentist who worked in Iraq, said she failed one of the exams and wants to see the answer sheet to check her results.
"NDEB shows us either a pass or fail but when you demand answer sheets from them to assess your own exams, they will have no answers," she said. "If I had the required resources in the world, I would hire a lawyer and check my results. I have a full right to know where I went wrong."
Said another dentist who trained and practiced in Iran before immigrating to Canada: "Getting your slot in the NDEB examination is almost like a lottery here."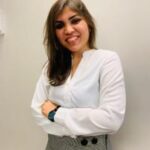 Media Professional with over 5 years of versatile experience in corporate communications, content creation, community engagement, report writing, story promotion and effective editing skills. Presenter and writer with a reputation for offering prompt creative initiatives, drafting detailed reports with over 300+ published bylines in national publications. Adept at researching online/offline prospects to actively garner audience's attention on brand, both offline and online.