When he first arrived in Canada from Ukraine last December, 19-year-old Ivan was faced with the choice of getting a work permit or applying to study here.
Like many of the roughly 200,000 Ukrainians who have come here under the Canada-Ukraine authorization for emergency travel (CUAET) scheme, his main priority was to get a job and survive in a new country. He opted for a work permit, but soon had second thoughts.
For about four months, Ivan worked in Vancouver at survival jobs for 60-70 hours per week. He saved some money during this time, but he realized that to get a skilled and well-paid job in Canada you need a local education.
At the time, the process of obtaining a study permit for longer than six months was lengthy. Applicants needed to apply for authorization by providing comprehensive information on their study program. It could take several months.

At the end of March, Ivan decided he would apply for a two-year graphic design diploma course at Vancouver Community College. But it started in May, and he wasn't confident there would be enough time to secure his study permit.
Based on advice from the forums of Ukrainian immigrants in Canada, Ivan flew out of Canada and back again, requesting a study permit at the airport of arrival as a Ukrainian under the CUAET scheme. He was refused, as he already had a valid work permit. The border officer advised him to apply through the regular channels.
Ivan did so and got the necessary documents a few days before his course began. His story ended well, but a lot of time and nervous energy was wasted.
Thousands of immigrants who come to Canada have found themselves in a similar situation. Many do not have the ability and time to go through the lengthy application process and get stuck for many years in a loop of low-skilled and survival jobs. Over time, the ambitions with which they came to start a new life in Canada give way to the daily work routine, and the prospects for success remain distant.

At the end of June, the situation for immigrants who have a valid work permit and want to get an education in Canada changed. On June 27, Sean Fraser, the then Immigration Minister, announced a new temporary measure that removed the limit on the length of study programs that temporary foreign workers could enrol in without a study permit.
"This has been a barrier for those who wish to improve their education and receive more training, including those needing to upskill or validate their foreign credentials through certain programs," the government said in a press release.

According to the information from Immigration, Refugees and Citizenship Canada (IRCC) website, this temporary measure will be in place for the next three years. In this term, foreign workers can study full-time or part-time while their work permits are valid or until the expiration of the policy, with no restrictions on the length of the program.
This measure applies to those who hold a valid work permit or who have submitted an application to renew their work permit on or before June 7, 2023, and are authorized to work. However, if a foreign worker wishes to study longer than the duration of their work permit, they still need to apply for a study permit.
"With this policy in place, we hope to empower foreign nationals to improve their skills in order to meet their career goals and achieve their dreams, while providing a future potential source of talent for our labour market," Fraser said. "This immigration measure helps employers, workers, and our economy by addressing critical labour shortages."
According to Aleksandr Piven, a lawyer who helps Ukrainian immigrants in Ontario to process different permits in Canada, this is a temporary measure to avoid the flood of applications for study permits.
Eligibility details of the new program are on the government's website.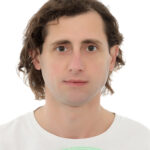 Yuriy Umansky, a former journalist in Ukraine with a focus on politics, economics and social life, now lives in B.C.