After five and half years of living in Canada, Olasunkanmi David was sent back to his home country, Nigeria, from Montreal in March last year. 
His removal was the outcome of a five-year struggle to stay in Canada after crossing over from Roxham Road entry point and claiming asylum based on religious grounds, as a Christian from a Muslim-dominated part of Nigeria.
"I lived in a place called Ilorin in Nigeria. It is a Muslim-dominated city and Christians such as me are few," David said. "I faced threats, intimidation, harassment, discrimination, and even a physical attack at my child's school because I questioned why my daughter had to put on a hijab."
Even his name, David, was a danger because it immediately identified him as a Christian. 
Since the rise of Boko Haram in 2009 — a terror group that wants to run the country as an Islamic state under Sharia law — conflicts between the terror group and the Nigerian military have led to tens of thousands of deaths among both Christians and Muslims.
David is one of thousands of religious asylum claimants from Nigeria who was refused refugee status in Canada in the past 10 years.
Data from the Immigration and Refugees' Board of Canada (IRB) obtained by New Canadian Media shows that gender-based violence, sexual orientation, and religion, are among the top reasons for refugee claims from Nigeria since 2013. 
Nearly 32 per cent of the 34,970 Nigerian refugee claims filed between 2013 and 2023 were under the 'gender-based and domestic violence' category, 21.4 per cent were for persecution due to sexual orientation, while 13.8 per cent of claims were based on religion.  
Around 42 per cent of these claims were successful. Forty-five per cent were rejected, while the rest of the applications were either withdrawn or abandoned. 
A spokesperson for IRB told NCM in an email that they could not confirm how many unsuccessful asylum claimants were still in Canada and how many had been removed. Oluwayemisi Odunlami, another Nigerian who went through the Canadian migration system as a person fleeing persecution on religious grounds, falls on the other end of the spectrum. Her asylum claim was recently approved after a years-long fight to stay in the country with her three children. "My late husband's family members were threatening me with physical harm if I return back to Nigeria without his corpse," Odunlami said.
"My in-laws are Muslims and from when I and my late husband met at the university back home, they never accepted me because I'm a Christian and I got him converted to Christianity … These relentless harassments were one of the reasons we had to leave the country".
In June, Odunlami and her children were granted permission to remain in the country based on humanitarian and compassionate grounds. 
The high rate of failure of asylum claims by Nigerians compared to refugees from other countries has also raised the question of the validity of these claims. Overall, 39 per cent of Nigerian refugee claimants in the past 10 years have been approved, compared to the overall rate of acceptance which is 58 per cent. 
In a story published by CBC back in November 2017, Jawad Kassab, who heads the Refugee and Immigration program at Legal Aid Ontario, revealed how the agency identified an "unusual" pattern in sexual orientation claims filed by Nigerian refugee seekers.
"Nigerian asylum seekers in Canada are making so many similar claims based on sexual orientation that Legal Aid Ontario is worried some claims may be fabricated," he said at the time.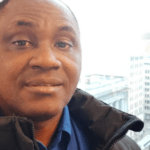 Emmanuel Nwaneri is a journalist with about 27 years of writing, travel and journalism experience in Nigeria, South Africa and Australia. He moved to Johannesburg in South Africa where he spent 10 years as a writer, journalism tutor and commentator. His time in South Africa afforded him the chance to observe the fast-changing dynamics of a country popularly-known as "a rainbow nation." He relocated to Winnipeg with his family in 2018 where he has since found interest in the Customer Service industry. He has published Once Upon A Woman and is working on a second work of fiction.