At any given time, the basement of Uche Nwankwo's Winnipeg house has a stockpile of hundreds of computers and other supplies ready for shipping.
They're not for sale, however. 
Over the past decade, Nwankwo has been collecting donated items which he regularly ships out to Africa as part of his efforts to improve teaching and learning experience in his birth continent. 
Nwankwo has lived in Canada since 2008 and is a politician and university lecturer based in Winnipeg. As a child, he attended primary school in Imo State, Nigeria. 
"Whenever I go back, I tell them that without this primary school I wouldn't have gone to the university; and without the university education I wouldn't have had the chance to travel to come to a place like Canada," Nwankwo said. "So, for me, education remains the key and the tool to reduce socio-economic inequality."
Giving back
Since 2013, Nwankwo has donated thousands of books — sourced from colleagues at local universities — as well as computers, journals, medical supplies, and electronics to colleges and higher institutions of learning.
Within Nigeria, the resources have been distributed through a collaboration with Changing Rural World e.V. Inc. and  International Health Overseas Project Education Canada (HOPE), an organization of retired nurses, doctors and medical practitioners. While the items are donated, the communities are responsible for paying shipping and duty fees.
"I liaise with International HOPE and put them in touch with communities who are in need of medical supplies in Nigeria," Nwankwo said. "The [communities] also have to guarantee that the supplies are not sold and the recipient hospitals must be public facilities and not private. Also, the supplies will prioritise women, children, and the elderly".
The donation arrangement has worked so well over the years that, according to Nwankwo, several Nigerian organizations are on the waitlist for more donations from Winnipeg. 
Nwankwo is far from the only immigrant working to better living conditions in his country of origin. 
Since 2015, medical equipment (worth a total of over $4 million) have regularly made their way from Manitoba, via Montreal, to the Caribbean nations of Guyana, Grenada and St. Kitts and Nevis as part of an initiative to sustain and support the healthcare sectors of these countries. 
This initiative is led by the Caribbean-Canada Heart Health Education (CCHHE), a not-for-profit Winnipeg-based organization which works in collaboration with the International Academy of Cardiovascular Sciences. 
Kamta Roy Singh, the president of CCHHE, arrived in Winnipeg in the winter of 1989 to take up a job as a cleaner and cashier at a local Tim Hortons. A young man from Guyana, he worked his way up to eventually owning four Tim Hortons' franchises.
His personal experience motivated Singh to give back to his roots and, along with fellow native-Caribbeans based in Manitoba, he has made donations of hospital beds, wheelchairs, heart monitors, computer desks, oxygen tanks, oxygen tubes and numerous other items.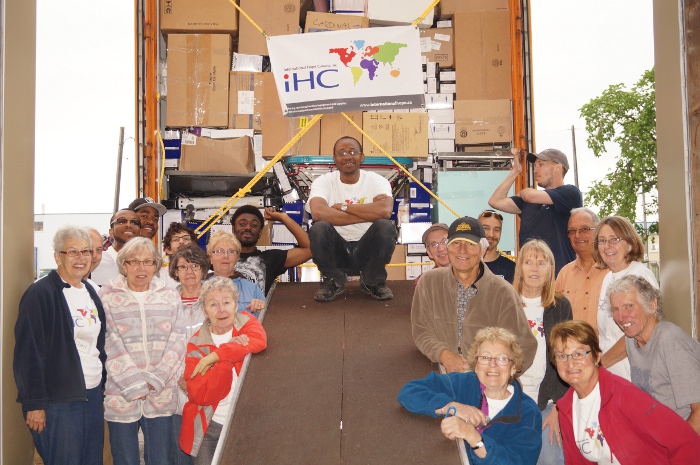 "We sometimes send people from here to be on the ground over there to receive these containers and see where they are delivered," Singh said. "Recently, we donated to nine clinics [and] two hospitals and it was amazing to see the appreciation of the people who receive these things. Some of the recipients of wheelchairs were 101 and 93 year-olds, who were so excited and told us that, 'Now I can live for another ten years'."
The organization, Singh said, is now looking to extend their largesse to another Caribbean country, St. Lucia, based on the level of need in that country. 
"St. Lucia General Hospital burned down and they are using the cricket stadium as a hospital currently," Singh said. "We have been communicating with them and seeing how to help them as well".
Part of the CCHHE's funding for donations comes from an annual 18-hole golf tournament they organize which Singh says attracts sponsors and participants who donate to the cause. They also host an annual fundraiser event. 
Combined, the organization raises $20,000 to $25,000 per year which they use to buy and ship the medical equipment.
_____________________________________
This story was written as part of a partnership with Winnipeg Free Press.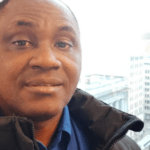 Emmanuel Nwaneri is a journalist with about 27 years of writing, travel and journalism experience in Nigeria, South Africa and Australia. He moved to Johannesburg in South Africa where he spent 10 years as a writer, journalism tutor and commentator. His time in South Africa afforded him the chance to observe the fast-changing dynamics of a country popularly-known as "a rainbow nation." He relocated to Winnipeg with his family in 2018 where he has since found interest in the Customer Service industry. He has published Once Upon A Woman and is working on a second work of fiction.