During the Chilean dictatorship of Augusto Pinochet, women victims of repression used burlap artwork, called Arpilleras, to denounce human rights violations and to protest the killings and kidnappings of their husbands and sons by government forces. Now, that same technique is being used in Toronto to heal the damage of domestic violence, a silent problem that, according to the Canadian Women's Foundation, kills one woman every six days in Canada.
The most recent figures from Statistics Canada show there were nearly 100,000 victims of intimate partner violence in 2018, representing close to one-third of all violent crimes reported to police nation-wide. 
One of those victims is Monserrat, an immigrant from Chile, who was brutalized by her husband. [New Canadian Media is not identifying domestic violence survivors by their full names for safety reasons.]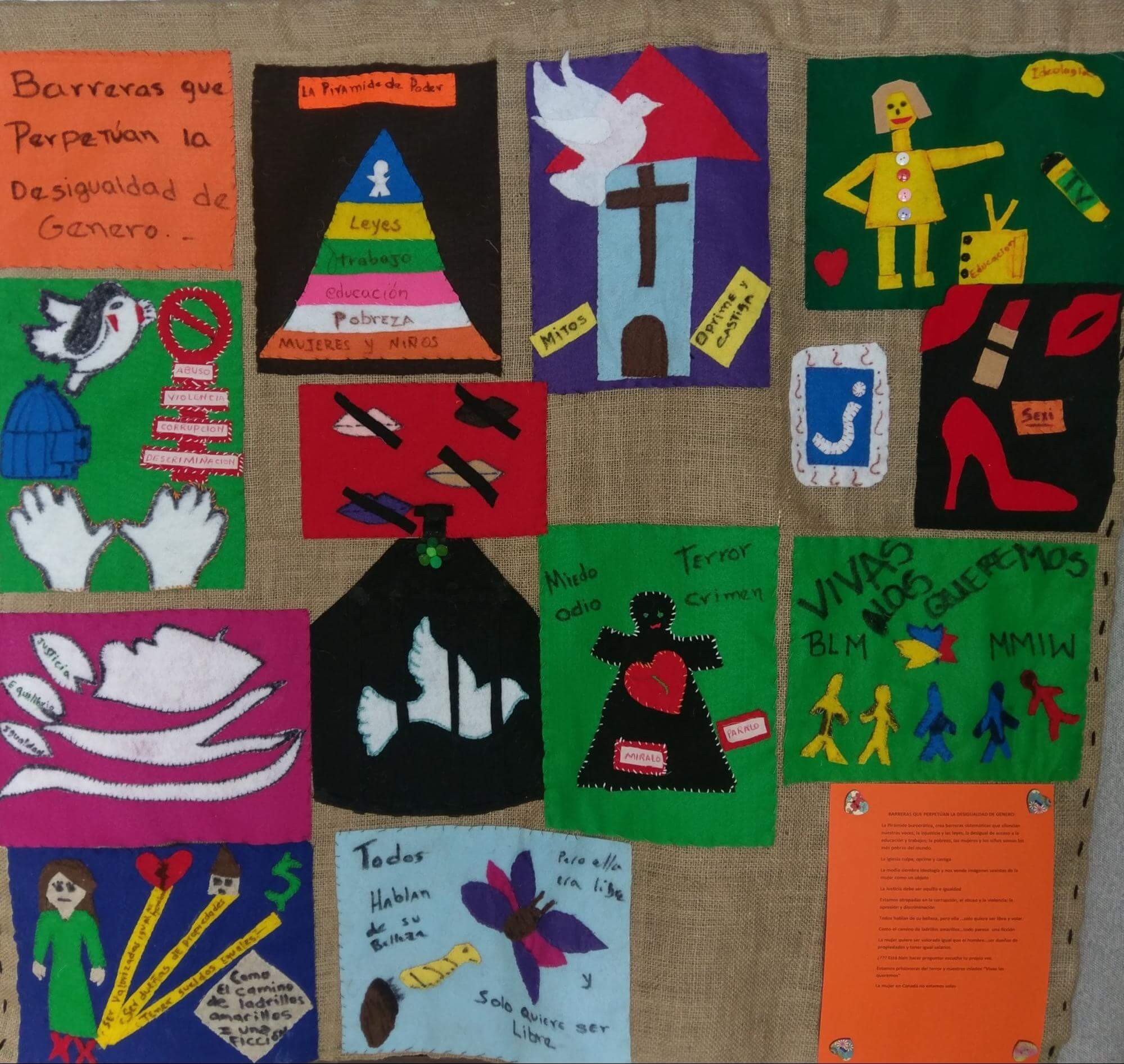 "My husband's abuse began when we were dating but I didn't give it much importance." Monserrat says the violence continued after their marriage. She suffered through psychological, physical and sexual abuse. Her husband controlled her financially as well, but Monserrat tolerated the abuse for the sake of her sons. 
 "I didn't do anything because my two children were kids, I was afraid and I didn't feel strong," recalls Monserrat.
Three decades later Monserrat found the strength to call police. Her husband was arrested. In 2018, she and her husband were referred to Counterpoint, an agency that helps victims of domestic violence.
Her husband was put in a counseling program for abusive men, while Monserrat was placed in a  women's support program that used Arpilleras art therapy. Every year, 10 women are accepted into the Arpilleras program and learn to use their creativity to understand the dynamics of violence in their lives. 
Much More than a Sewing Workshop
Forty years ago, Chilean women stitched together burlap scraps to depict the stories behind their missing sons or husbands. Now, through Counterpoint, Canadian women use Arpilleras to tell their personal stories of domestic violence.
"At the end of the sessions each woman has produced individual Arpillera pieces that talk about their own stories of abuse, struggle, resilience, and vision," says Blanca Alvarado, a facilitator who guides the women through the creative process.
In 2014, Counterpoint introduced Arpilleras therapy. Since then more than 50 women, most of them immigrants, have graduated from the program.
"In this program, we contextualize abuse and oppression in a patriarchal society within the social context of being poor," adds Alvarado.
Ana is also a participant of the Arpilleras group at Counterpoint. As a child, she was sexually abused by her uncle's friend while growing up in Ecuador. 
"My mind and body blocked that bitter experience and for years I did not remember anything," said Ana. As an adult, Ana left Ecuador, but her past continued to haunt her. 
"All my life I had anxiety and depression problems…I became a lonely woman, locked up, scared and always alert," she reflects.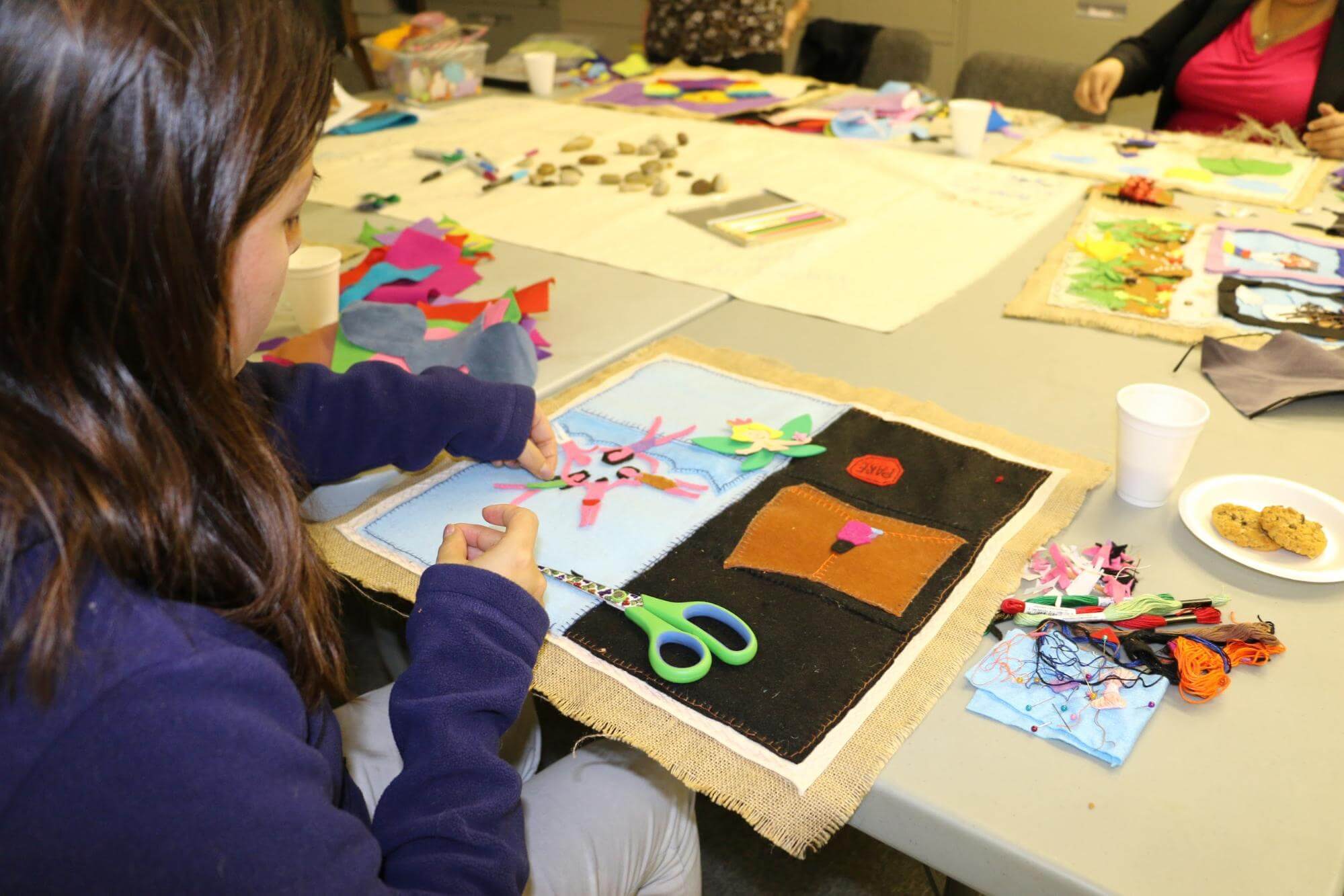 Monserrat and Ana, like thousands of women in Canada, are victims of intimate partner violence or childhood abuse who live trapped in a circle of violence where there is intimidation, physical and psychological abuse, isolation and manipulation. 
Using 2018 statistics, the Canadian Women's Foundation reports that each night more than 6,500 women are sleeping in shelters after fleeing violent partners. 
Through the Arpilleras group, Monserrat gathered strength from meeting other women who had survived abuse. Her life is reflected in her patchwork quilt showing the tree of life, symbolizing a positive future where there is love, strength, independence. 
"I lived in a bubble for 31 years, I was dominated and only existed for household chores, but now I have discovered myself and I am beginning to live my life," Monserrat said with a smile. 
For Ana, the Arpilleras group helped make her whole again.
"The experience was very healing because through art we could tell our story. So far it is hard for me to talk about sexual abuse but I feel stronger."
Ana's burlap quilt combines two different stories. On one side there is a girl screaming inside a box while her parents try to close it, to silence her. On the other side, a group of girls are swimming with their hands together floating in the water. 
"My artwork represents my past and my future. I'm already in that future thanks to Counterpoint´s help. I realized that I was not alone. Through art, we could tell our story." 
 This story has been produced under NCM's mentoring program. Mentor: Angela Misri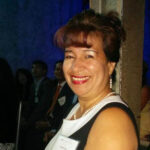 Isabel Inclan has worked as a journalist for more than 20 years, in both Mexico and Canada. She began working as a foreign correspondent in Canada in 1999 for Mexican media. She has been a New Canadian Media contributor since 2018. Her main areas of interest are politics, migration, women, community, and cultural issues. In 2015, Isabel was honoured as one of the "10 most influential Hispanic Canadians." She is a graduate of Masters in Communication and Culture at TMU-York University. She is a member of CAJ and a member of the BEMC´s Advisory Committee.