"Enough is enough!" That is the chant that echoed over the waves of Quebeckers who have taken to the streets recently to demand action to protect women from violence. 
In Quebec, 10 women have died from domestic violence in the past 10 weeks. The first was Elisapee Angma, 44 who was killed on February 5 in the northern community of  Kuujjuaq. The tenth was Dyann Serafica-Donaire, 50, who died this April 16, murdered by her partner who later took his own life. 
In Montreal earlier this month, hundreds of protestors, mainly young women, marched to support Rebekah Harry's family. Harry was victim number seven. Police say the 29-year old woman died in hospital following an assault. Her boyfriend has been charged with second-degree murder. 
In the crowd, one protestor stood out. Harry's 9-year-old son held up a sign with a heartbreakingly simple message: "Love you, mommy."
The protestors gathered in Cabot Square and marched down Saint Catherine Street. They chanted Harry's name to let her family know that she won't be forgotten. 
Svetlana Chernienko organized the April 3 march for Rebekah Harry. She says the Quebec government needs to act immediately to save lives.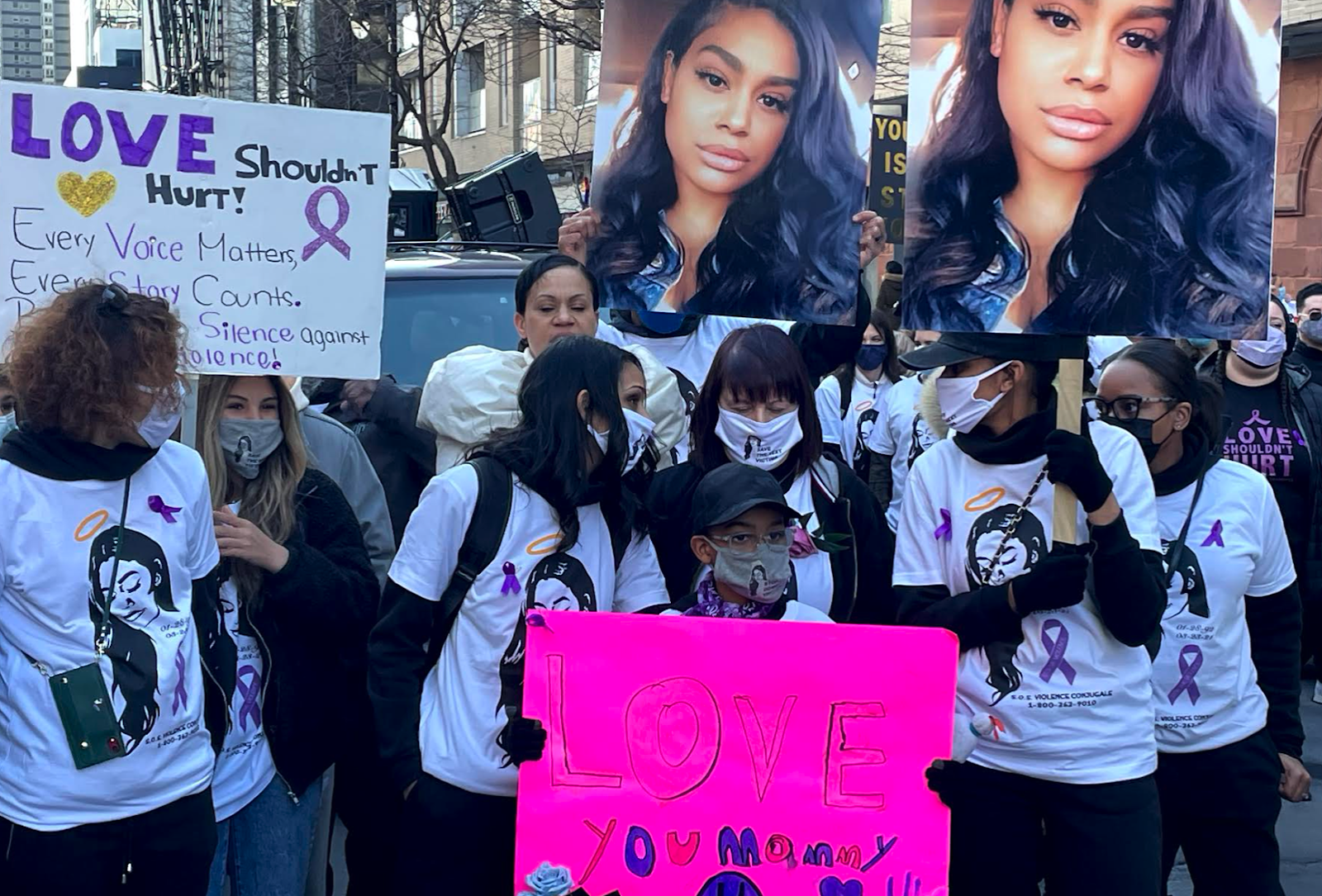 "Femicide is a real issue and it must stop. We need to come together as a community to end this," says Chernienko who is also a survivor of domestic violence. "The government should change the legislation. We need to create a law so we can change what happens when a woman is battered at home."
Chernienko is calling on the government to provide more funding for agencies that fight femicide and to increase the number of shelter spaces for women fleeing abuse.
Women's advocates are also demanding new tools to keep women safe. Among the ideas are GPS tracking bracelets worn by victims and their ex-partners. Police would be notified by an alarm if the ex-partner breaches a restraining order putting the woman at risk.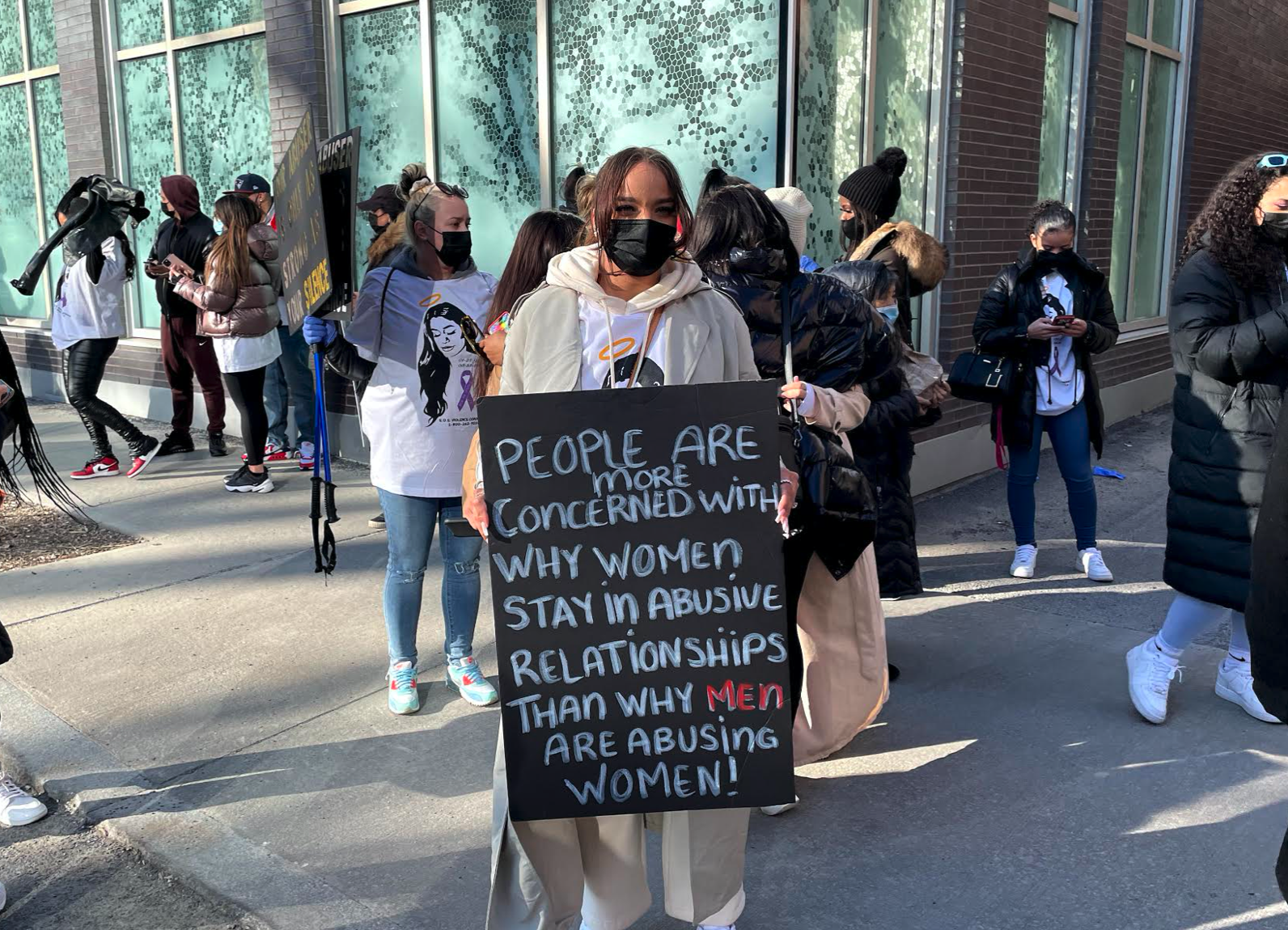 Spike in calls to helpline during the pandemic
SOS violence conjugale operates a 24/7 toll-free crisis line in the province and has seen a record number of calls since the start of the pandemic. SOS says 41,000 people have reached out for help since March 2020. That's 800 more calls than in 2019.
Claudine Thibaudeau, a clinical coordinator with SOS, says the increase in calls might be due to the COVID-19 restrictions which increased the exposure of victims to abuse and decreased their ability to reach out for help.
"The pandemic didn't create violence, but it made it worse because it gave abusers more access to victims and victims have less support," explains Thibaudeau. "The quarantine also gave the violent partner more control and less freedom for the victim."
Thibaudeau says there aren't enough safe houses for women in Quebec. In some cases, she's seen abused women and their children travel more than 200 kilometres to get to a shelter.
Thibaudeau also believes that there must be more awareness about the services offered to help women and that there is a need to increase awareness about violence itself. Thibaudeau says some victims don't identify verbal or emotional abuse as violence. 
Following the deaths of the women and facing increasing pressure, Quebec Premier Francois Legault said he would make the domestic abuse file a priority.  
The Quebec government committed $180 million dollars over the next five years to fight domestic violence. Of that amount, Legault dedicated $22.5 million in the budget to increasing shelter space. The government also announced that $9 million will be spent on studying the effectiveness of the GPS bracelet strategy.
If you're in immediate danger, call 911. If you need help, SOS violence conjugale is a provincial toll-free crisis line, available 24/7 at 1-800-363-9010 or via text at 438-601-1211 You can also look for information on their website.
___________________________________________________________
This story has been produced under NCM's mentoring program. Mentor: Judy Trinh.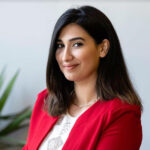 Farah has a bachelor's degree in Journalism from the Lebanese International University in Lebanon. She has over seven years' experience as a radio show host, reporter and social media editor. Farah has worked with Radio CINA Montreal as a Radio host and with Narcity Media in Montreal as a video journalist.