"I used to cut myself," says Maria, a 23-year-old international student who witnessed her father verbally, physically and financially abusing her mother during her childhood.
"My outburst in high school used to be me cutting myself . . . and no one understood it. I didn't even understand why, but when I was angry, I couldn't feel anything. And I used to literally just take the razor blade and cut." 
Maria is one of a dozen racialized youths, aged 21-29, who shared the trauma-ridden impact of family violence on their childhood in a recent research study by Toronto Metropolitan University (TMU) and Sheridan College in Brampton, Ont. 
Breaking the silence: The Untold Journeys of Racialized Immigrant Youth through Family Violence  is an interdisciplinary project by a team of researchers led by Purnima George, associate professor in the School of Social Work at TMU. Other experts who contributed to the research were Sheridan College professors Bethany Osborne and Ferzana Chaze, as well as family law specialist Archana Medhekar.  
Maria, who is a Guyanese citizen, continued harming herself as a teenager until she "had some distance from her family" and found support at her university. She continues to struggle with anxiety.
Another participant, Sandiran, a 26-year-old Sri Lankan Canadian, told researchers about psychotic episodes and suicidal thoughts in the past. The youngest of three siblings, Sandiran observed their father — also struggling with war trauma, schizophrenia and heavy drinking — physically abuse their mother.
"[My mom] would sleep in our bedroom because at night my dad would come in to beat her . . . taking my mom's head and slamming it. . . . I'm sure I had a heightened sense of stress. . . it was just normalized over the course of our lives." 
Besides the heart-wrenching stories that highlight the need for support services for immigrant youth, the research examines how these experiences are complicated by the systems sustaining and perpetrating them.
"The findings also demonstrate the urgent need for trauma-informed mental health supports and redressal of structural and social barriers experienced by racialized immigrant families," the report says.  
In 2020, while working on Domestic Violence in Immigrant Communities: Case Studies, the same experts involved in this year's study found little research on the impact of family violence on racialized immigrant children. The new research attempts to fill that gap and reduce misrepresentation of children's perspectives and ineffective responses by support services.  
Chaze, co-author and Sheridan College professor, said the team of researchers has endorsements for the book from academics and practitioners which gives weight to the credibility of the resource. The free resource is available on eCampusOntario. 
How the voices were heard
The research project focused on having the voices of victims heard, and allowing them to share how they truly felt. The youths offered suggestions on how to improve systems based on their own experiences and what was lacking when they were seeking support. That led to the many recommendations outlined in the report, said Medhekar, who specializes in family law.
The researchers knew the participants had past trauma which could be re-triggered through the course of the research. George, the principal investigator and lead author of the study, said they established a built-in mechanism to ensure the participants felt safe after the interviews.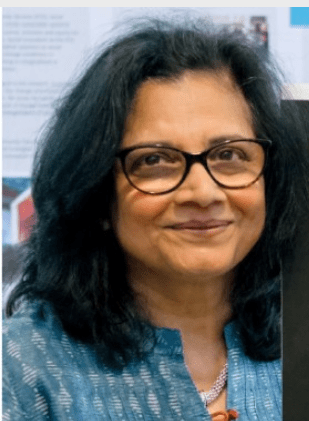 "We did not just stop at the impacts and the negativity of it, but we moved on and evolved the conversation to focus on recommendations, which brought out the best," she said. 
What they say could solve some problems
After receiving recommendations from the youths, the researchers broke down the suggestions so they could be applied at an operational level for various practitioners. Osborne brought in her expertise in community and teaching to shape the recommendations further for interdisciplinary teams. 
Though the research is geared towards social services and the justice sector, the recommendations consider other systems that come into play in supporting children, such as education and law enforcement.  
Apart from focusing on the strengths of children who have suffered family violence, the book emphasizes the role of schools in supporting them. 
The authors recommend letting children have a voice in decision-making as part of the family court process. They also call for changes in policies that maintain systemic inequity for racialized immigrants, an idea that is gaining traction in Canada.
Early this year,  Bill C-233 was passed, requiring all federal judges to be educated on intimate partner and family violence. The private bill was named after four-year-old Keira Kagan, who died in 2020 in Milton, Ont. in an apparent murder-suicide. Multiple judges had ignored warnings from social services agencies about the father's potential for violence.
At the provincial level in Ontario, the Strengthening Safety and Modernizing Justice Act now makes training in coercive control, intimate partner violence, and sexual assault a mandatory condition for appointing all provincial judges and justices of the peace.
The researchers also recommend providing anti-racist, anti-colonial, trauma-based, and culturally appropriate training for educators, and social, community, and those in the justice system.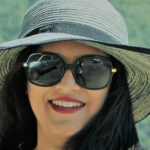 Amrita is an NCM-CAJ Collective Member, journalist and content writer, with nearly a decade of experience in content development and journalism in three countries. She started her career as a journalist with a leading daily, The Statesman, in India. She has also led content and editorial teams for several web content management firms. Amrita served as a Communications and Content specialist for some non-profit organizations like the American Red Cross after her move to the U.S. Based out of Toronto, she continues to follow her passion by reporting on human rights violations, education, crimes, inequality and community engagement. Amrita holds a Post Graduate Diploma in Print Journalism from Chennai, India.