One year ago, Armando Sanchez accomplished a milestone that introduced his family's legacy to a new city.
It all began when Sanchez's mother Rosario Plascencia opened the original Charito Bakery, in the town of Sigsig, Ecuador in 1978.The family now operates ten franchises across Ecuador and two in Minneapolis in the United States. Armando arrived in Winnipeg in 2018 to visit his brother, who had settled in Manitoba with his family. 
"We fell in love with Winnipeg," Sanchez said. "I thought it was a city that was not too big, yet not too small, and it offered us what we needed at the time, considering that neither I nor my family had ever lived outside Ecuador."
Though he had initially planned to pursue a Masters program in systems engineering at the University of Winnipeg, the idea of opening a Winnipeg branch of the bakery soon started to sprout. 
Sanchez found himself scouting bakeries around town. He noticed that none were offering Latin American pastries — the kind that had filled his childhood with joy and were the bread and butter of his early working days. 
"The idea of a bakery appealed to me, and I felt there was the market for it," Sanchez said. Once he chose to develop the project, Sanchez began to spend his free time screening potential locations for Charito Bakery. It quickly became a full-time job. 
"I realized that I could not continue with my studies if I was going to dedicate myself to the bakery," Sanchez recalled. "I had to make a decision. If we were going to continue with this, I needed to go all-in." 
He decided to drop out of school and, as a result, needed to find a new way to stay in the country. The Manitoba Provincial Nominee Program provided a path forward: Sanchez was able to immigrate to Canada as an investor. 
Catering to Canadian tastes
Charito Bakery in Winnipeg was established in February 2022.  Though Sanchez found himself in a country that was still recovering from the impact of the 2020 pandemic, he remained confident enough to "jump from the cliff," and dedicate himself fully to his entrepreneurial endeavour, backed by his family's knowledge and resources acquired from decades of experience in the field.
Fortunately, Sanchez also had some knowledge about what Canadians would want to buy before he opened the Winnipeg bakery.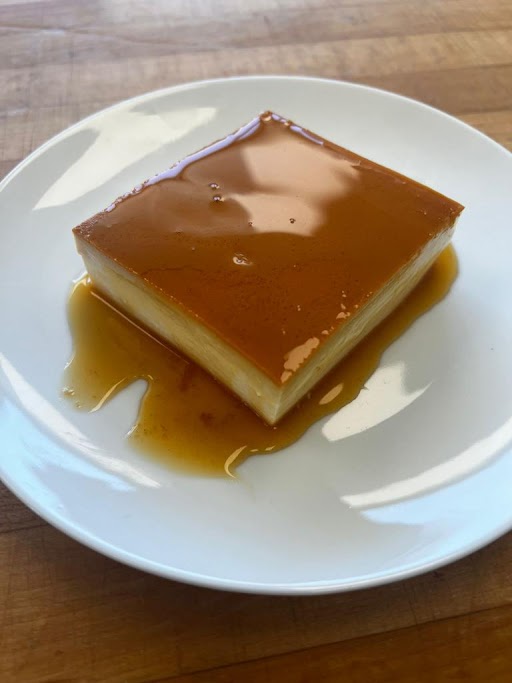 After Charito's success in Sigsig, the family moved to Cuenca — an inland colonial town that has become a prime destination for retired expats and is home to a thriving Canadian community. 
"Because of our time in Cuenca, we were already familiar with the differences in buying patterns between Canadian and Latin American communities," said Sanchez. He was acutely aware of the need to appeal to the diverse communities that coexist in the city in order to be successful.
To address this, Sanchez diverted from his family's usual strategy — to focus on customers from Latin American immigrant communities — and hired Eric Luiz, a French chef, who added European pastries to the menu in an effort to appeal to more customers.
This strategy seems to have worked. According to Sanchez, some of the bakery's best-selling products are their cheesecakes, danish pastries, and butter cookies.
However, despite its growing number of multicultural customers, there is a part of Charito that will always stay true to its roots.
"My favourite product — the one that I would take home with me every day if my wife let me — is the leche asada," Sanchez said. "It is similar to flan, a custard made with three kinds of milk [condensed, evaporated, and whole milk] plus vanilla and cinnamon, and then caramel on top. Part of the caramel, though, melts in the oven, falling over the custard and creating a unique combination of flavours."
The recipe for leche asada comes from Sanchez's grandmother and is a gift that he and his family are eager to share with more Winnipeggers through Charito. 
"This is what makes the journey worthwhile," said Sanchez, adding that the support of the community has been critical to raising awareness about Charito and making it a staple of the Sage Creek neighbourhood.
Charito Bakery turned one year old in February 2023, and Sanchez said he is proud of his journey. When asked if he would do it all over again, he became reflective, but his excitement about the business was still evident.
"I would normally say no, that this is the last bakery that I will open," he said. "But I am part of a family of entrepreneurs, so even though there are several challenges…once you become familiar with what you know you are going to face, it makes it easier, and therefore, we end up saying yes."
_______________________________
This story was written as part of a partnership with Winnipeg Free Press.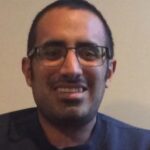 Javier Ortega-Araiza has multiple global experiences as a storyteller and social entrepreneur having travelled to over 30 countries. Now based in Toronto, he is a published author in both English and Spanish."