Has the following scenario ever happened to you?
You get to a restaurant with some friends, and when the meals arrive, you find out that the portions are radically different.
While one of your peers can't finish their plate, yours, which was considerably smaller, is empty, and you're left pondering whether to order something else.
Growing problem
That situation is more common than expected. Poor portioning is an ongoing problem for restaurants, and it has negative repercussions on both the restaurant and its clientele.
If a plate is under-served, the manager might have to face a disgruntled customer. Conversely, when a meal is over-served, the business' financial margins diminish, and the likelihood of food waste increases.
The United Nations estimates that around 17 per cent of total global food production is wasted, with five per cent of squandering happening in the food service sector.
In Canada, the problem is bigger. Research reports that 11 million tonnes (approximately 20 per cent) of the food produced in the country becomes avoidable food loss and waste.
St. John's solution
A deep commitment to preventing food loss and optimizing the way food is utilized in restaurants, and to creating a company that delivers a triple bottom line – people, planet, and profit – motivated Johan Acros Mendez, originally from Ecuador, to launch Inverte.
This technology company integrates hardware and software to provide real-time guidance and cutting-edge visibility to restaurant owners in terms of inventory management.
The opportunity to start Inverte came at an inflection point in Arcos' career, when he, as a computer science student at Memorial University in St. John's, N.L., had already embarked on his entrepreneurial journey.
"I was selling alpaca sweaters from the Highlands of Ecuador to my classmates and friends," he remembers, adding, "They seemed to like my sweaters, so whenever I went to Ecuador, I would bring some back and sell them here."
Budding entrepreneur
Because of his fledgling sweater venture, Arcos joined the Memorial Centre for Entrepreneurship, which supports students who have startup ideas or would like to explore their entrepreneurial inklings.
A restaurant owner approached MCE to request help, urgently needing an innovative solution to tackle a problem that Arcos was yet to become familiar with: inconsistent plating.
"When I was asked to participate in the project, I gladly accepted. I'm the kind of person who always likes to do more than what is asked of me," he explains.
"And since I had already been researching technologies like AI and deep learning, the project became the foundation for what Inverte is today," says Arcos.
How it works
The way Inverte works is that every food and ingredient container is equipped with a scale and a sensor.
The scale helps to measure how much of a particular element has been used, and the sensor – which boasts a light that flashes green or red, depending on whether the right portion size has been taken off the container – helps to keep the kitchen staff on track.
"It is like having an intuitive traffic lighthouse," says Arcos.
Besides the hardware, Inverte's solution comes equipped with a software application that permits restaurant owners to access in-depth data analytics, including how many portions have been completed, the staff's accuracy percentage, their hourly performance, and the time that has been saved due to the implementation of, as the company calls it, intelligent portioning.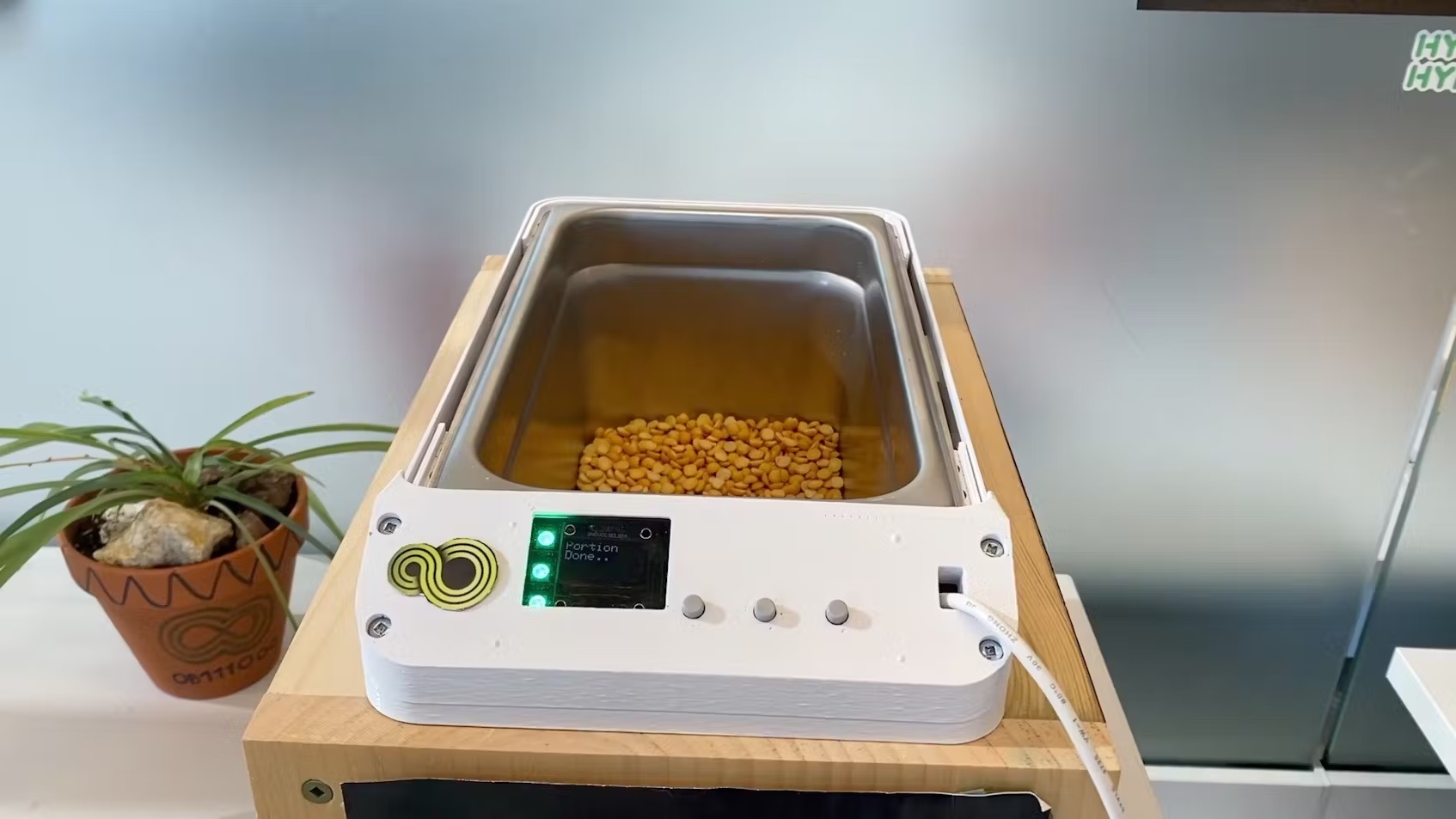 Seeing success
So far, Inverte has already run successful pilot projects with popular restaurants in St. John's, like East Side Mario's and Kelseys Original Roadhouse.
As Arcos speaks about the future, it seems like he is just getting started.
"This technology has so many potential applications. I see it as an enabler that can open doors to things we haven't even thought about yet," Acros says.
"For example, in the future, using intelligent portioning, we could help customers personalize their restaurant portions based on their dietary and fitness goals."
Before moving to Canada, Acros was living in Texas and planned to be a competitive athlete.
"I was in Corpus Christi, where we had moved because of my father's education some time ago, training to be a tennis pro," he says.
"But even though I learned a lot from it, it was something I could not pursue because it was very expensive. So I decided to focus on learning about computers and technology instead, and a study abroad counselor I reached out to suggested that I look at Memorial."
'I love the place'
Guided by that serendipitous encounter, Arcos would end up packing his bag and moving to a new country, and, looking back, is a decision he does not regret taking.
He credits the encouraging, nurturing ecosystem with how far Inverte has come.
"I love the place, the community is very supportive. It is hard to tell where we would be if we had started somewhere else, but what I do know is that for our story, I don't think there's a better place than here."
---
— This article and photo were produced as part of a partnership between SaltWire and New Canadian Media.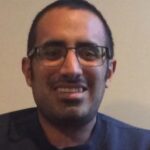 Javier Ortega-Araiza has multiple global experiences as a storyteller and social entrepreneur having travelled to over 30 countries. Now based in Toronto, he is a published author in both English and Spanish."