Canada's Hispanic-Latin American population has doubled in size after Statistics Canada used new criteria from the 2021 census to identify a new number.
The Canadian Hispanic Congress (CHC) requested a custom tabulation that would better reflect the demographic reality of the community.
The organization has been serving the country's Hispanic-Latin American populations for four decades, and provided a definition of the Hispanic/Spanish-speaking or Descent Population as: "Any individual whose country of origin or that of his/her ancestors has Spanish as one of its official or majority languages."
Statistics Canada officials presented the new data based on at least one of three categories: Mother tongue, place of birth, and ethnic origins.
The 2021 census identified 580,000 Canadians of Latin American origin; the new data increased that number to 1,193,880.
"The Hispanic population now accounts for 3.3 per cent of the total population in Canada, compared to 3.1 per cent in 2016 and 1.8 per cent in 2001," said Carmen DaRosa, assistant director of StatsCan's central region.
Hispanic Canadians come from 21 different countries, according to the new report. It was the sixth largest visible minority group, with a 90.7 per cent growth rate from 2006 to 2021.
The diversity of the community leads to census data "often becoming fragmented, failing to paint an accurate picture of the community's true size and characteristics," said Elvira Sanchez, former CHC president and now president of the Canadian Hispanic-Latin American Virtual Museum.
With these new numbers, Hispanic Canadian organizations will now work to have the new data recognized and potentially increase social programs for the community.
Elvis Lazaro, executive director of the Centre for the Spanish Speaking Peoples, said the relationship of household members could be a factor in not participating in the census.
"We are aware people have shared living arrangements and are potentially excluded from the census," said Lazaro, adding language barriers, lack of information and concerns about privacy as other factors that prevent participation.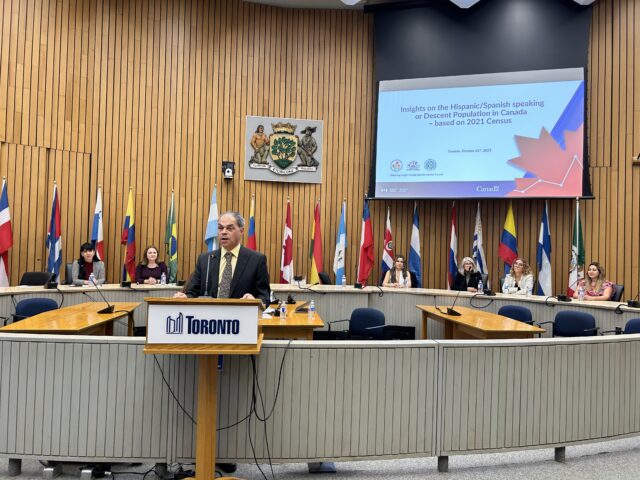 Tony Labillois, StatsCan's director general of Justice Statistics, Diversity and Population Directorate, told NCM the census allows for analysis of data from different segments of Canada's population.
"It may not be perfect, but at least it generates the right discussions and hopefully the right actions for change to make sure that there is a better future for all communities," he said.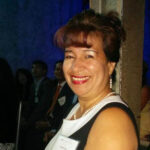 Isabel Inclan has worked as a journalist for more than 20 years, in both Mexico and Canada. She began working as a foreign correspondent in Canada in 1999 for Mexican media. She has been a New Canadian Media contributor since 2018. Her main areas of interest are politics, migration, women, community, and cultural issues. In 2015, Isabel was honoured as one of the "10 most influential Hispanic Canadians." She is a graduate of Masters in Communication and Culture at TMU-York University. She is a member of CAJ and a member of the BEMC´s Advisory Committee.