When Emma Kenyon tried to file for her child's Canadian citizenship after moving abroad for work, she was told to travel back to Canada to give birth in a hospital here.
Speaking at a press conference on Monday, Kenyon said this advice was offered at the height of Canada's pandemic travel lockdown in 2020, and would have resulted in a significant salary loss and posed a health risk to her pregnancy. 
Both Kenyon and her husband grew up in Canada, and wanted to pass down their Canadian citizenship to their expected child and the rest of their growing family. Their efforts have been met with lingering bureaucracy. 
 On Monday, April 17, the Standing Committee on Citizenship and Immigration voted to widen the scope of a new policy change to the Citizenship Act that aims to reconnect Canadians who were born abroad with their lost citizenship. 
As it stands, Bill S-245 — which was introduced by Conservative Senator Yonah Martin in May 2022 — only gives some people their citizenship back, but not others. 
The NDP's amendments tabled on Monday will also include people like Kenyon, who fall outside of the bill's scope — as it stood, the bill only allowed people born abroad between Feb. 15, 1977 and April 16, 1981 to reclaim citizenship.  
The amendments were passed with 64 per cent of the committee in favour, while all votes against it came from CPC members. 
CPC members opposed to Kwan's amendment said they would use it as a bargaining chip for the party to push for their own agenda items like the reinstatement of in-person citizenship ceremonies. 
"The NDP wants to seize this opportunity to fix 'lost Canadian' issues once and for all," Kwan said in an announcement before the committee meeting. 
She spoke alongside subject expert and author Don Chapman, Canadian Citizens Rights Council executive director Randall Emery, immigration lawyer Sujit Choudhry, and people who would be affected by the policy change. 
A history of the lost Canadians 
In 2009, the then-Conservative government repealed parts of a 32-year-old section of the Citizenship Act that automatically revoked the citizenship of some Canadians when they turned 28, unless they re-applied for it.  
But the arcane age 28 rule had not been clearly communicated to Canadians when it took effect in 1977. As a result second-generation kids awoke on their 28th birthday years later without their citizenship and the threat of deportation.
Last year, Opposition Deputy Leader, Conservative Senator Yonah Martin, expedited Bill S-245 through the Senate, to address "a small group of Canadians who have lost their Canadian citizenship or became stateless because of [these] changes to policy." 
It encompasses a specific cohort of lost Canadians that had already turned 28 before the rule was revoked, including only those born within a 50-month window. 
On Monday, Kwan and those who spoke with her said the scope of the bill is still too narrow. The NDP's amendments would include people, like Kenyon, who are currently told not to give birth abroad if they want to pass their Canadian citizenship on to their children. 
At Monday's announcement, Chapman noted the previous changes in citizenship policy reflected a UK-based model of identity laws that used to be popular in British colonies. 
"Canada is the last country defending these laws," he said.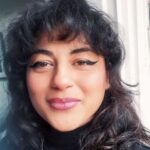 Keitlyn (they/them) is a multi-media journalist residing in Scarborough, Ont. They are interested in long-form journalism that highlights the visibility of BIPOC expression. True to millennial form, they are a small business owner, carpenter and freelance photographer. They were interested in NCM as it understands the "big picture." Journalists are dedicated to truth and democracy. Our communities have not always had access to these privileges. NCM is filling in a large gap that North American media has long neglected.