Calgary-based Shravani Kumar, 33, was having a typical Friday until she read the news of the Indian government banning non-Basmati rice exports. 
The software engineer, originally from the South Indian state of Karnataka, said the news turned her day into a hectic one. The export ban comes 10 months after India added 20 per cent duties on rice exports, making it even more expensive. Kumar had to quickly strategize and find ways to stock up on rice amidst the new restrictions. 
Rice is a fundamental staple in South Asian diets — a demographic that makes up 7.1 per cent of Canada or over 2.5 million people, according to the 2021 census. Within South Indian communities, rice forms the basis of popular breakfast dishes like Idli, a steamed rice cake, and Dosa, a savoury rice crepe. 
"I visited the grocery store last week, and had I been aware of the ban on rice exports at that time, I would have definitely grabbed extra bags of rice," Kumar remarked. Her preferred choices are Sona Masoori and Idli rice varieties, which both fall under the non-basmati category.
Whatsapp groups  are abuzz with questions about where to find substitutes that come close to the taste and texture of the type of rice they are accustomed to. Kumar, for instance, wanted to know if Calrose rice can be used as a substitute for her staples.
Limiting sales
Iqbal Halal Foods, a prominent Indian grocery store in Toronto, witnessed a surge in Indian customers flocking to their store on Friday to purchase non-Basmati rice. 
In response to the high demand, the store has implemented a restriction, allowing each family to buy just one bag of rice. Panchvati Supermarket, another Indian retail grocery chain in Ontario, has similar restrictions. Online and offline, stores are starting to implement these rationing steps.
According to Sriram Ramamurthy, the business development manager overseeing rice imports at Iqbal's grocery, the rice ban has a major impact on their operations. 
The store is known for importing around 40 different brands of rice and non-Basmati varieties make up approximately 40 per cent of their rice imports. In response to the ban, the store has already been forced to raise the price of a 10-pound bag from $15 to $20.
"Our efforts to finalize a rice import deal which was underway has been completely halted by the ban," Ramamurthy said. The most popular non-Basmati rice varieties at Iqbal Halal Foods include Sona Masoori, Surti Kollam, Ponni, Parmal and Seeraga Samba rice. 
Canada relies on rice imports since the grain is not cultivated locally. India, being the world's leading rice exporter, stands as the third-largest rice-importing country for Canada, according to Observatory of Economic Complexity (OEC), an online data visualization and distribution platform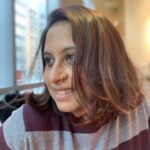 Shilpashree Jagannathan is a journalist from India. She now lives in Toronto and has worked as a business reporter for leading newspapers in India. She has tracked telecom, infrastructure, and real estate news developments and has produced podcast series. She currently focuses on human rights, feminist movements, and other related issues in Canada and  India. Her weekends are spent bird watching in one of the Toronto birding hotspots; she loves trails, biking, and a lot of sun.