Brampton, ON, the ninth largest city in Canada, has become the third Canadian jurisdiction to include caste as a protected category. 
On May 17, the Brampton city council unanimously passed the motion tabled by Councillor Gurpartap Singh Toor and seconded by Mayor Patrick Brown. 
The council's diversity and equity office will now develop a framework with the Ontario Human Rights Commission to implement this motion. Including caste as a protected category will have implications for various processes, including hiring, employee relations, services, and internal and external relations.
In a phone interview with New Canadian Media, coun. Toor highlighted the influence of similar motions passed by the Toronto District School Board (TDSB) and Burnaby City Council, which prompted people to call for a similar move in Brampton. "The motion was passed unopposed," Toor said.
"With a significant South Asian population, Brampton's recognition of caste as a protected category acknowledges the lived experiences of Dalit communities," said Jaskaran Singh Sandhu, board member of World Sikh Organization of Canada.
Brampton, with a population of around 700,000, is the third-largest city in Ontario and fifth overall in Canada in terms of immigrant population, with South Asians forming the largest visible minority in the city.
The move by Brampton follows a trend of Canadian government organizations and city councils taking action to address caste discrimination. 
In March, the British Columbia Human Rights Tribunal fined two individuals for using derogatory terms towards a member of a "low caste" during an assault. The Toronto District School Board (TDSB) voted in favour of including caste as a form of discrimination in its policy, and in April, Burnaby city council unanimously added caste as a protected category.
Vijay Puli, Founder & Executive Director of the South Asian Dalit Adivasi Network, Canada (SADAN), a civil rights organization, commended Brampton's initiative and expressed hope that other cities and institutions would follow suit in addressing caste equity in their policies.
The caste system is a rigid social structure that has existed in South Asia for thousands of years, segregating people into different social groups based on birth hierarchy. Identification of a person's caste can be determined by factors such as their last name, family background, food habits, occupation, or racial profile. 
Historically, individuals in "lower castes" have been relegated to menial jobs and subjected to lower social status. The term "Dalits" or "untouchables" is often used to refer to those at the bottom of the caste hierarchy in Hinduism, while variations of the caste system exist among other religious groups in South Asian countries.
"I hope other city councils also enact a policy to add caste as a protected category," Toor said. "I also want Peel District to consider this move."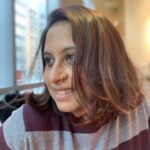 Shilpashree Jagannathan is a journalist from India. She now lives in Toronto and has worked as a business reporter for leading newspapers in India. She has tracked telecom, infrastructure, and real estate news developments and has produced podcast series. She currently focuses on human rights, feminist movements, and other related issues in Canada and  India. Her weekends are spent bird watching in one of the Toronto birding hotspots; she loves trails, biking, and a lot of sun.