A recently released Netflix movie called 'Mrs Chatterjee Vs Norway' has ignited a flurry of conversations regarding cultural differences between Indian and Canadian parenting styles and their impact on immigrant parents.  
Naina, a newcomer to Canada who settled in a condo in Mississauga with her two-year-old daughter and has requested her name be changed for this article*, has dealt with discrimination firsthand. After the move to Canada, the toddler felt the absence of her grandparents, who used to live with them in India. 
The child's cries out of boredom and lack of playmates echoed in the unfurnished condo. Rather than address the situation with Naina directly, neighbours filed a complaint with the Child Aid Society (CAS), resulting in a visit from child protection services.
"It was a surprise visit; they came, inquired, and checked our house to realize that it was indeed the echoing in the house that made it sound really bad," said Naina, who wishes the neighbours had directly approached her instead of involving the authorities.
Representatives from the CAS made two more surprise visits to the household in the following months. Once the family had furnished the condo and the echoes were reduced, Naina said, it became clear that there was no abuse taking place. 
The film "Mrs Chatterjee Vs Norway" tells the compelling story of Mrs. Chatterjee, an Indian mother in Norway whose young children were seized by the Norwegian Child Welfare Services due to a misunderstanding rooted partly in cultural differences in parenting practices between the two countries. 
Based on the real-life experiences of Sagarika Chakraborty, an Indian mother who lived in Norway, the movie portrays her journey through the complexities of the legal system and cultural disparities in her pursuit of reuniting with her children.
Common issues arising out of cultural differences
"CAS case workers may not always understand co-sleeping, as it is commonly not observed in Western cultures," said Shikha Sharda, a Mississauga-based lawyer working with families and children for nine years, has extensive experience representing the South Asian immigrant community. 
Among South Asians, it is customary for infants to sleep with their parents until they reach approximately 3-4 years of age. There exists a disparity in disciplinary approaches, with South Asians not traditionally employing methods such as time-outs or corner-sitting. 
"The language barrier poses a significant challenge for many South Asian immigrant parents," Sharda said. "When their children are taken, the language support is limited. Legal Aid provides translators but under a limited budget. CAS provides translators but at a later stage and will be limited."
The definition of acceptable physical force when disciplining a child also remains ambiguous. Under Section 43 of the Criminal Code of Canada, limited physical force may be used for disciplinary purposes on a child under 18 years old. Only parents or individuals in a parental role, such as a step-parent, are exempt if they exercise reasonable force.
A social worker at the CAS, who spoke with New Canadian Media on background, said many of the calls about South Asian parents stem from cultural differences. 
For instance, they said a complaint was lodged against a father who had never physically harmed his child but resorted to verbal threats when the child didn't comply with instructions. The social worker highlighted the importance of counseling such individuals about appropriate parenting approaches. 
Toronto CAS did not respond to New Canadian Media's emailed request for an interview. 
Sharda recommends new immigrant parents have legal representation present during CAS visits, particularly if advance notice is given. 
In cases where the visit is unexpected, she urges them to engage a lawyer promptly. 
Obtaining a copy of the CAS's final report is vital, and a legal representative can advocate for its disclosure, "as CAS typically provides some information, but not a written report unless expressly requested, and even then, there may be hoops to jump through," Sharda said.
____________________________________
*This source has requested her name be changed for the article, please see NCM's policy on naming sources here.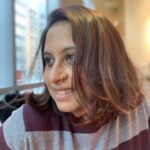 Shilpashree Jagannathan is a journalist from India. She now lives in Toronto and has worked as a business reporter for leading newspapers in India. She has tracked telecom, infrastructure, and real estate news developments and has produced podcast series. She currently focuses on human rights, feminist movements, and other related issues in Canada and  India. Her weekends are spent bird watching in one of the Toronto birding hotspots; she loves trails, biking, and a lot of sun.