The third and last warship Canada is sending to the Indo-Pacific region this year as part of its defence strategy is officially on its way.
Anita Anand, Canada's defence minister, made the announcement at a Canada Indian Arts Festival in Etobicoke on May 27 — an event which celebrated the South Indian performing arts, and featured guests like Indian High Commissioner Sanjay Kumar Verma and Consul General of India, Apoorva Srivastava.
"As part of our Indo-Pacific strategy, we aim to strengthen our ties in the region and our ties with India as well," said Anand. "We are building deeper relationships with India and the Indian defence community. We are sending another ship into that region. It's already on its way." 
Art is one of the most powerful ways of sharing one's culture. I was thrilled to join the Hindu community for the 2023 Canadian Indian Arts Festival. This fantastic showcase of southern India's cultural heritage was a meaningful reminder of the strength of Canada's diversity. pic.twitter.com/5E7JOgRPgV

— Anita Anand (@AnitaAnandMP) May 27, 2023
This is the third frigate sent to the region and last one sent this year. Frigates are mixed-armament warships typically heavier than destroyers and developed for convoy escort duty. 
The announcement indicates that the federal government has allocated the required $369.4 million funding called for in January to increase Canada's naval presence in the Indo-Pacific region. This means the country will be sending three frigates to the region per year instead of two, as part of Operations NEON and PROJECTION.
"Operation NEON is Canada's contribution to the monitoring of United Nations Security Council (UNSCR) sanctions designed to pressure North Korea to abandon its weapons of mass destruction programs," said Department of National Defence (DND) spokesperson Jessica Lamirande in an emailed response to New Canadian Media. 
These sanctions were imposed between 2006 and 2017 to respond to North Korean nuclear weapon tests and ballistic missile launches. The country has reportedly continued testing missiles over the years, as recently as this past week. 
Canada intends to send military ships, aircraft, and staffing to spot potential "maritime sanctions evasion activities," including ship-to-ship transfers of gasoline and other goods prohibited by United Nations Security Council resolutions.
The Canadian government launched their updated Indo-Pacific Strategy in January 2023, to deepen its partnerships and engagement in the Indo-Pacific region. 
Over the next five years, Canada will contribute $495.4 million to the defence and security of the Indo-Pacific region.  
In addition to sending more frigates, the federal government will also increase Canadian Armed Forces' (CAF) participation in binational and multinational exercises.
More than two and a half  million has been allocated to coordinate with allies on cyber issues tied to the Indo-Pacific, and $6.5 million to establish four new, full-time policy advisors to work directly with their civilian defence counterparts and continually advise on how Canada can most effectively leverage its regional military presence.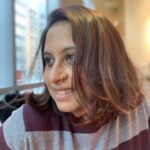 Shilpashree Jagannathan is a journalist from India. She now lives in Toronto and has worked as a business reporter for leading newspapers in India. She has tracked telecom, infrastructure, and real estate news developments and has produced podcast series. She currently focuses on human rights, feminist movements, and other related issues in Canada and  India. Her weekends are spent bird watching in one of the Toronto birding hotspots; she loves trails, biking, and a lot of sun.