Salimah Shivji would rather be in India right now, covering the ongoing farmers' protests, a historical movement by farmers against three new farm laws recently passed by the Indian government. 
The senior CBC reporter who reports for the public broadcaster from Parliament Hill has a new posting she's palpably excited about. In October 2020, CBC's Editor in Chief of News, Brodie Fenlon tweeted, "…[W]e plan to establish a permanent @CBCNews bureau in India. The process will take several months, but I'm so pleased that reporter Salimah Shivji and video producer Glen Kugelstadt have agreed to be our two-person team there, likely based in Mumbai." 
While the bureau in Mumbai is yet to be set up, Shivji has already been on the ground, filing reports from India where she was this past December. Currently waiting for a renewal of her journalist visa, she spoke with NCM on what this opportunity means for the CBC and for her personally, as well as for the big Indo-Canadian diaspora community. 
Excerpts from an exclusive, edited interview:
Why India and why now?
The CBC is very excited about setting up the India bureau. I think it's always been in the back of their minds; they have always wanted to cover India more as for people like you and me, both from an Indian background in Canada. It's important with a big and diverse diaspora community in Canada. More Indian students now study in Canada than from any other nation. As the community grows, so do the ties between Canada and India, so this initiative has been in the works for some time. But the process of setting up a bureau takes time. There are visa issues, and we're in the middle of a pandemic. So in terms of timing, it's still unclear when exactly we'll be on the ground, it might be a few more months. 
At a time when it's difficult for media outlets to open foreign bureaus abroad, this is excellent news, especially when other outlets are closing bureaus in different parts of the world. I think it shows how India is important for the CBC as a network. You can tell stories remotely, but the stories that you can tell when you're on the ground are far better and much more powerful. 
What does this posting mean to you personally?
This is an exciting opportunity regardless of my background, but when you get the chance to go back to where your roots are, that's a phenomenal feeling (chuckles). You're a reporter first and foremost and you can cover anything in any country and dive into it, but when you have a feel for the country and the culture, you bring an extra richness, an extra understanding to the stories.
My background is interesting because I was born in Canada. My parents are of Indian background, but they were also not born in India; they are from East Africa. So at home, we speak in an Indian language, we have Indian culture and food, but it's mixed with a bit of African culture as well. Identity is so fluid – I am Canadian, I am African and I am Indian – Ugandan and Tanzanian and Indian, all at the same time. So I am of Indian origin, have grown up in Indian culture, but it's mixed up with so many things, which is natural in a country like Canada. This allows you a different perspective. 
Challenges of working in India
It's not always easy working as a foreign media outlet in India; you've to make sure you have your press pass and credentials at all times. We didn't have much trouble, but local producers always have the advantage of being on home ground. COVID-19 adds an extra layer to this as well – the mask, keeping distance, making sure your guests feel comfortable, etc.  
The Indian government doesn't look too kindly on foreign media outlets in general. Sometimes this shows up as the visa process being made more difficult. I am hoping it won't be that much of a factor for us as we're a new media outlet going into that country. 
We have to be on the ground to do objective reporting, to hold the administration accountable with fact-checking, which hopefully we'll be able to do without running into too many problems.  
The lens on reporting, the impact of the India-Canada relationship
The relationship between India and Canada is absolutely going to be a factor in some stories, while it won't be in others. A case in point is the ongoing farmers' movement in India and Justin Trudeau's comment on, which spiralled into something else. There will also be a focus on the India-China relationship, the geopolitical landscape of South Asia and beyond and India's place in it. All of this is fascinating for me as a political reporter.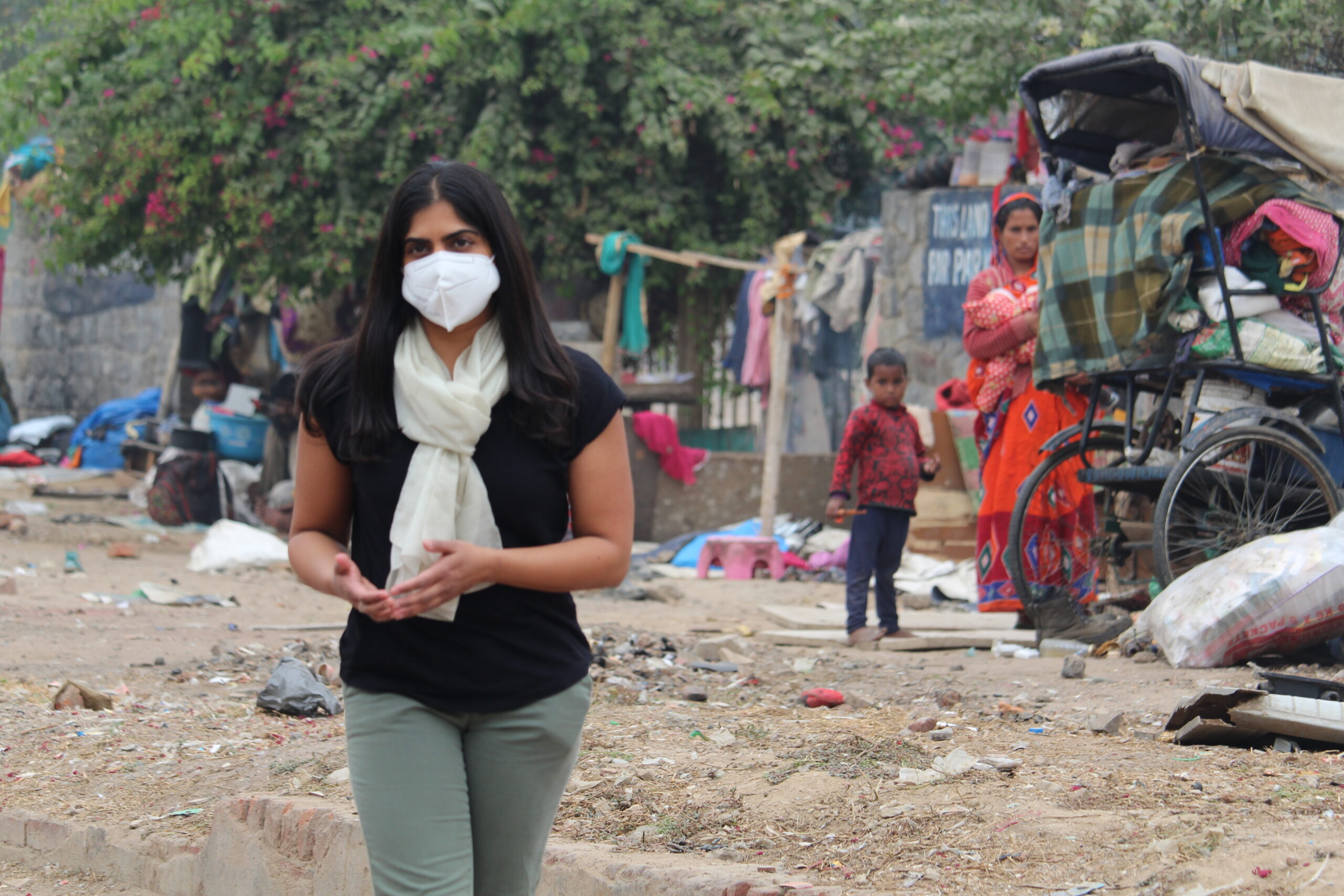 Who is the audience for the India bureau: Indo-Canadians or all Canadians?
I think it's both those sets of people. We come at any story with the assumption that our audience won't know all the intricate details of a particular story. This is true even of Indo-Canadians who might not have the full background or the layers on different stories. We'll be looking to cover stories that matter to the Indo-Canadian community. We received a lot of feedback, for instance, they wanted us to cover the farmers' protests.
So while that is (one section of) our audience, our audience is also someone from small-town New Brunswick who has never been to India but is interested in what's happening there, how the country is handling the pandemic and so on. I got emails from viewers after I reported from there on how the pandemic had devastated India's economy and made its children vulnerable to exploitation as cheap labour. The viewers thanked me saying they didn't realize at all that the children were in such a condition. 
"I didn't think that was happening," is a sentiment we're trying to tackle.
Most memorable moments while reporting from India
I have two moments during interviews I did while on assignment in December 2020, that stand out and are linked, both really highlight how the pandemic has been painfully difficult for many in India.
One was while speaking with a mother whose three young boys were living in a shelter, after being detained for begging on the streets. She told me, with tears in her eyes and a heavy voice, that, as much as she loved them, she wanted them to stay in the home for boys, as it would provide them a better life than she could provide right now. 
And the other was an interview I did with a vendor at a market, selling stuffed animals. She said she was very scared to catch the virus at the crowded market but she had no other choice but to work every day, to stay alive and support her family. 
Those hard choices and the bravery of both women, really struck me. 
The road ahead
This waiting in limbo is the worst, at a time when the farmers' protests are at their peak. We're itching to get back there this year. Glen and I are super excited to set up the bureau in India and report from there on a permanent basis.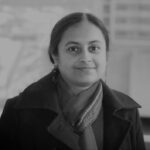 Bhaswati Ghosh has an extensive background in print, television and online platforms. She has worked for Sahara TV in India and written for The Indian Express, The Wire, Scroll, Daily News and Analysis, The Times of India, The Statesman and The Pioneer. In Canada, she edited the South Asian Generation Next weekly newspaper and wrote for Metroland publications.