First in a two-part series examining the impact of climate change on migration and economic refugees — Partnership with Ricochet.
The climate crisis is expected to create the largest human displacement in modern history. As many as a billion could be displaced over the coming decades, as more and more people are forced to leave their homes and communities because of floods, droughts, extreme weather events, wildfires, conflict and extreme heat. 
At the United Nations Climate Change Conference, COP27, in Egypt this week, representatives from countries in the Global South will once again be asking major emitters like Canada to recognize their responsibility to the millions of climate migrants.
Caroline Brouillette, national policy manager for Climate Action Canada, a coalition of more than 100 environmental groups across the country, says fighting the climate crisis is about more than reducing emissions: It's about how humanity takes care of the most vulnerable.
"Migrant justice is part of climate justice," Brouillette said. "Canada has a responsibility to contribute to international climate finance to help countries in the Global South, not only mitigate their emissions, but to compensate them for losses and damages resulting from climate change."
"We also have a responsibility to care for people by welcoming people and granting them full human rights and a safe home." 
The Alliance of Small Island States has drawn up plans for a loss and damage response fund — which UN chief António Guterres advocates be funded by a windfall tax on oil and gas companies' profits.
"Canada is one of the larger emitters in the world, both per capita and in absolute terms. This is part of Canada's larger climate debt," Brouillette said. "The science tells us that extreme climate events are made more intense and frequent as the global temperature warms."
Hazards resulting from the increasing intensity and frequency of extreme weather events are already causing millions to leave their homes and move to other areas within their borders, as well as neighbouring countries, according to the United Nations High Commissioner for Refugees.
Intersectional effects of climate change on migration
In 2020, more than 30 million people were internally displaced by extreme weather events. By the end of the century, the homelands of 280 million people could be permanently submerged due to rising sea levels, according to the Intergovernmental Panel on Climate Change (IPCC) Special Report on the Ocean and Cryosphere in a Changing Climate.
Syed Hussan, executive director of the Migrant Workers Alliance for Change, said Canadians have a misunderstanding about climate migration. "It is completely centred around the idea of extreme weather events, which is actually the minority of what climate migration looks like. It's not all floods and hurricanes and typhoons." 
Agricultural impacts are the main driver forcing people to leave their communities, he said, such as reduced crop outcomes, livestock becoming ill and dying, and changes in agricultural practices. 
In Sri Lanka over the last decade, extreme weather events have seriously damaged the country's fisheries and agriculture, including the country's tea industry. People in rural areas who would normally rely on these industries have been forced to move, prompting a steady migration to urban areas and even overseas.
Ishanka Ratnayake, a farmer in Sri Lanka's Uva province, said he's seen massive rains wipe out not only houses, but also the crops on which he and other farmers rely. "Farmers talk about climate change with the rain, which has become unpredictable," he said. 
As the farmland has deteriorated, Ratnayake has been trying to support his community through mutual aid projects. 
"The kind of migration we are seeing most," said Hussan, of the Migrant Workers Alliance, "is people being forced to move out of villages into towns, and out of towns into cities. Climate migration isn't actually this tidal wave of humanity rushing away from extreme weather events." 
Climate migration represents the breaking down of subsistence communities throughout the Global South, leading to hunger, desperation, and diminished resources, he said. "There's also conflict and war happening as a result of, and on top of, the climate emergency."
Anna Triandafyllidou, a professor at Toronto Metropolitan University and the Canada Excellence Research Chair in Migration and Integration, said people who are forced to migrate often don't consider themselves climate migrants. "People are not often aware that environmental degradation" is what's driving them from their homes," she said.
Triandafyllidou is leading a team of 37 researchers who just received a $2.49 million grant to investigate migration systems, including environmental and climate factors. Environmental factors that cause degradation and impact production systems set off a chain reaction, she said. "It then depends on whether governments can support their people, or whether the people find solutions themselves."
Hussan said climate and economic migration are almost always connected now. "Climate is not separate from the economy, which is not separate from cultural and agricultural practices.
"It's this intricate web of capitalism, global finance, massive agri-food production. There's so many ways that the deterioration of ecology is forcing people to move." 
In June, catastrophic floods hit Pakistan, putting a third of the country under water and displacing eight million people. As many as 5.7 million people will face a starvation crisis in the coming months, the Associated Press reports.
Canada's "climate debt"
Canada's responsibility to these countries must account for the disproportionate damage done throughout history, Hussan said. "We are talking about 150 years of greenhouse gas emissions… Canada's carbon footprint is massive compared to Pakistan and Sri Lanka."
Brouillette and the Climate Action coalition recently wrote to Prime Minister Justin Trudeau, asking him to take bold action in support of refugees and migrants fleeing the climate crisis and global conflict. "Your government has repeatedly championed the vision of Canada as a welcoming, diverse safe haven," she wrote. "The reality for many migrants, however, is still one of uncertainty, fear, and exploitation."
Global climate talks started this week in Sharm el-Sheikh, Egypt, the first such meeting to take place on the African continent. Though it's home to nearly a fifth of the world's population and the devastating impacts of climate change are being felt in each of its nations, Africa is responsible for just three per cent of global greenhouse gas emissions.
Losses and damages to climate-vulnerable countries are on the agenda and expected to be central to discussions. A new report by the Loss and Damage Collaboration, has found that profits from just six fossil fuel companies from the first half of 2022 would be enough to offset the financial impacts of extreme weather and climate-related events in developing countries around the world.
At COP27, Hussan expects global leaders to once again shift the focus away from financially supporting countries in the Global South to discussions around "managed migration" — that includes moving people to places "where they will be exploited as workers." 
"Managed migration is really about controlling the flow of people," he said. "For Canada and the U.S., the discussion is largely around limiting who can enter your borders.
"What needs to happen is people need to be able to stay in their homes, and not be forced to migrate in the first place. But if they do, people need equal rights wherever they arrive."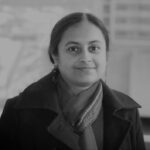 Bhaswati Ghosh has an extensive background in print, television and online platforms. She has worked for Sahara TV in India and written for The Indian Express, The Wire, Scroll, Daily News and Analysis, The Times of India, The Statesman and The Pioneer. In Canada, she edited the South Asian Generation Next weekly newspaper and wrote for Metroland publications.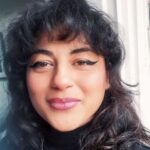 Keitlyn (they/them) is a multi-media journalist residing in Scarborough, Ont. They are interested in long-form journalism that highlights the visibility of BIPOC expression. True to millennial form, they are a small business owner, carpenter and freelance photographer. They were interested in NCM as it understands the "big picture." Journalists are dedicated to truth and democracy. Our communities have not always had access to these privileges. NCM is filling in a large gap that North American media has long neglected.