Nearly two dozen Canadians detained in Syria for suspected ties to the Islamic State terrorist group may face trial when they return home from detention facilities and prisons with poor and unsafe living conditions. 
On Jan. 20, Federal Court Justice Henry Brown ordered the Canadian government to repatriate four men imprisoned by Syrian Kurds for suspected ties to the Islamic State of Iraq and the Levant (ISIL), also known as ISIS. 
The order came after Ottawa decided to repatriate six Canadian women and 13 Canadian children who had been similarly detained at detention camps, the decision said. 
Lawrence Greenspon, the Ottawa lawyer for 22 of the 23 detainees, told New Canadian Media that the judge ordered that "they be brought home as soon as possible" because the conditions at the camps are "awful and terrible." 
Brown's decision noted that the camp conditions are life-threatening for children due to gunfire and a low level of general sanitation and hygiene. 
"Children have reportedly died from malnutrition, dehydration, and other medical issues," the decision read. 
The court has indicated that the Canadian government has engaged with Syrian Kurds to clarify the living conditions of children and adults.
'No proof of life'
British-born Canadian Jack Letts, 26, is among the detainees and has been jailed for over five years without charge.
Clive Stafford Smith, a human-rights lawyer, met with Letts during his imprisonment in 2019, and reported to Canadian government officials that "Jack has been tortured."
But Matthew Behrens, a spokesperson for the Letts family, pointed to an alarming silence regarding the detainee's more recent condition.
"There has been no proof of life from Jack" for more than two years, said Behrens, who's also an activist and member of the advocacy group Stop Canadian Involvement in Torture.
Behrens said Letts's parents last heard from their son through a September 2021 Red Cross letter delivered to the family in May 2022.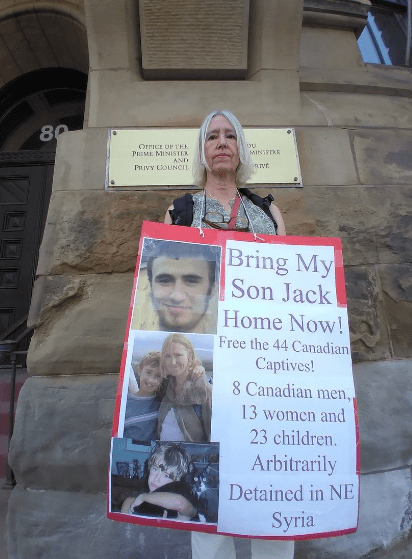 The family has repeatedly asked Global Affairs Canada to confirm with Kurdish forces in Rojava, located in northwestern Syria, where they believe Letts is being held — if he's still alive, Behrens said.
"The notion that they cannot just speak with their allies on the ground and get that proof of life, it either shows gross incompetence or gross negligence where they just do not care," Behrens added. 
New Canadian Media asked Global Affairs Canada for comment but did not receive a response by publication time.
Behrens said the Letts family has been frustrated since people have labelled their son as a terrorist without evidence. "They are the victims of ISIS," he said of the Canadian detainees.
Brown noted that the men had been arrested because Syrian Kurdish authorities suspected that they were members of ISIL and had gone to Syria "to fight for or assist" the Islamic State extremist group.
The detainees had travelled to Syria even though the Canadian government advised against non-essential travel to the region in March 2011, Brown's decision said, adding that the advisory was updated a month later to include all travel to the area "fairly described as a war zone."
However, Brown added that the Canadian government does not allege any of the detainees engaged in or assisted in terrorist activities.
Prisons bombed after attack
Greenspon said the prison conditions have gotten worse "since at least one of the prisons was bombed."
On Nov. 14, 2022, a terrorist attack killed six Turkish citizens in Taksim Square, Istanbul. The Turkish government accused the YPG, a Syrian-Kurdish militia, of the attack, but the YPG denied responsibility. 
Five days later, the Turkish army launched a retaliation air attack on northern Syria territories including the YPG`s detention centres, where ISIL-linked detainees and their families were imprisoned.
Kurdish forces have been fighting Islamic State terrorists with the help of U.S. troops since 2015. ISIL later lost its power in northeastern Syria, and thousands of the terrorist group's fighters have been placed in detention facilities along with their families, including children.
The prisons holding the Canadian men are under the de facto control of the Autonomous Administration of North and East Syria (AANES), a self-governing, non-state entity established in 2012 by Syrian Kurds, the decision noted.
"The autonomous administration in northeastern Syria indicated many times that they would like Canada as well as all the other countries to come and take their citizens home," Greenspon said. 
Greenspon explained the handover process in three steps. First, the Canadian government is expected to make an official request to the Kurdish administration to repatriate Canadian citizens. Then, once the request is approved, Canada would provide those detainees with travel documents.
Finally, the government would appoint a representative for the handover of the Canadian detainees, Greenspon said.
Children's situation uncertain
There is an ongoing discussion about the judicial process for detainees in Canada, and it is still not clear if the adults are going to be arrested when they land.
Greenspon said that, for Canadian detainees, there are two possible options that have consequences at each level. 
Canadian courts can "either ask for what is called 'terrorism peace bonds,' which would put the person under conditions for a period of time without a criminal charge," he said. "Or they can charge them under the Criminal Code with terrorism-related offences." 
"Terrorism peace bond" conditions consist of several restrictions including wearing an electronic monitoring device, surrendering passports, and not leaving from a location that is decided by the court. 
According to Brown's decision, "children will not be separated from their parents except in extraordinary circumstances."
"This would also include consulting the relevant subject matter experts, such as child protection services, to determine if separating a child from their parents is in the best interests of the child," Brown said. 
Greenspon said that applicants have an agreement with the Canadian government to keep the detainees' identities confidential. 
The Canadian government repatriated two women from a detention camp in Syria in 2022. When the women landed in Canada, they were been charged and arrested with terrorism-related crimes. 
The RCMP arrested Oumaima Chouay, a 27-year-old woman, at the Montréal-Trudeau airport returning from Syria on Oct. 26, 2022. The Integrated National Security Enforcement Team (INSET) had investigated Chouay since November 2014.
On the same day, 50-year-old Kimberly Gwen Polman was also arrested at the Montreal-Trudeau airport and transported to British Columbia. Chilliwack provincial court released her subject to several bail conditions, the RCMP said in October.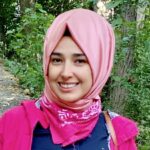 Nur Dogan is a Turkish journalist who lives in Toronto. She studied journalism at Humber College. Her stories and photographs were published not only in Canada but also in the U.S. and Europe. As a digital media reporter, she has covered national and international news for some magazines, newspapers and online news platforms. Focusing on human rights for all, Nur observes and reports on human rights violations, oppressions and illegitimate political attempts against visible minorities.