Ercan Doymaz was so happy, he couldn't sleep all night after he heard that the Canadian government would make it easier for Turkish and Syrian nationals to resettle in Canada. 
Doymaz has been living in Canada for the past eight months but his family—wife, twins, and parents—are still in the southeastern Turkish city of Adiyaman, where their homes were destroyed in the 7.8 magnitude earthquake that struck Turkey and Syria on Feb. 6. 
"In the first week of the disaster, my family lived in a tent with about 50 people, five to six families," Doymaz said.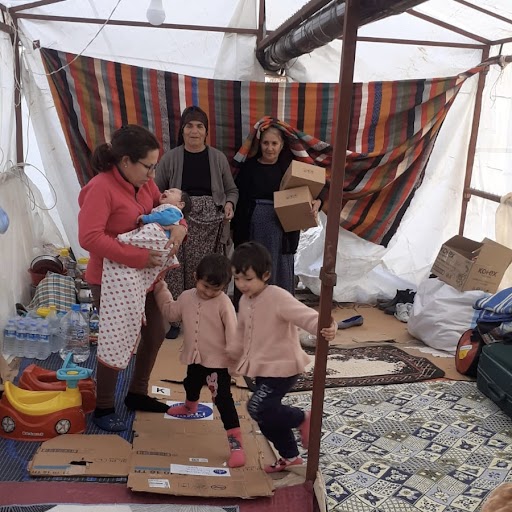 Immigration, Refugees, and Citizenship Minister Sean Fraser's announcement on Mar. 18 gives Doymaz and others like him hope. 
Speaking from Mississauga, Ont., Fraser said the federal government is prioritizing visa and refugee resettlement applications from Turkey and Syria in the wake of the devastation. 
In addition, starting this week Turkish and Syrian nationals can apply for free to extend their work, study, or visitor visas in Canada.
A passport or travel document will no longer be a requirement for Turkish and Syrian people to obtain permanent resident status in Canada, in recognition of the fact that applicants may have lost their travel documents during the earthquakes.
"With these new measures, we hope to ease the hardship they're currently facing by prioritizing overseas applications and making it easier for them to stay longer in Canada," Fraser said in his statement.
As of Feb. 8, about 16,000 immigration applications from those two countries have been in progress. According to the government's statement, approximately 1,700 of those applications — 750 permanent and 920 temporary residents — were from the earthquake-impacted areas. 
Doymaz's family is currently awaiting a new tent after theirs was destroyed in a devastating flood that hit the city earlier this month, not long after it was ravished by the earthquakes. 
Doymaz said he has not been able to help his family financially because he is still awaiting his work permit in Canada, but hopes the announcement will result in a reunion soon.
"I am hoping, our families, at least the rest of the survivors, can come to reunite as soon as possible," he said.
Implementing the changes
Since Feb. 6, officially more than 50,000 people have died in 10 cities across Turkey during the earthquakes, while over 8,000 residents lost their lives in Syria, with aftershocks continuing to affect the region.  
Kemal Ozturk's brother is one of the deceased. 
Ozturk moved to Canada from Adiyaman 10 months ago. He lost his brother to the rubble and his parents, who were wounded in the earthquakes, now live in a tent in Turkey. Ozturk's goal is to bring them to Canada. 
"My parents' apartment was destroyed, and the tents they lived in have been affected by the weather conditions," Ozturk said. "They have no place to stay anymore." 
Like Doymaz, he was heartened by the federal government's announcement. The specifics of how Canada will roll out these promises, however, remain undetermined. 
Vakkas Bilsin, a Toronto-based immigration lawyer said there is no information yet about how the application process will work. He expects the Canadian government to elaborate on the process through a statement in coming weeks.
Bilsin noted that there are two important points to be clarified at the moment: how permanent and temporary residence applications of people affected in the earthquakes will be prioritized, and how those who are already in Canada will be impacted.
"These people will be able to extend their temporary session status or switch from their current temporary session status to another session status," Bilsin told New Canadian Media.
The federal government's decision to extend resettlement services for Turkish and Syrian refugees could also have far-reaching implications for their future policies, according to North American immigration lawyer Andy Semotiuk. 
"It seems that the model developed in the Ukrainian case will be followed again," Semotiuk told New Canadian Media. "While I greet this initiative, I believe in the days ahead Canada will need to adopt a permanent resident program based on sponsorships by Canadians of individuals overseas who are in distress."
 According to the lawyer, the new program should address not only earthquake and war victims but also a wider group of people who suffer various crises.
"The program I foresee as needed would follow the Displaced Persons model that Canada employed following World War II," Semotiuk added. 
"It will need to accommodate not just Turks, Syrians, and Ukrainians, not just refugees strictly speaking, but also a wide variety of other individuals fleeing their homeland for a broad variety of other bona fide reasons such as climate change, gangsterism, war, poverty and other forms of human suffering."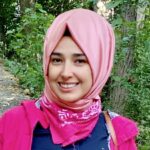 Nur Dogan is a Turkish journalist who lives in Toronto. She studied journalism at Humber College. Her stories and photographs were published not only in Canada but also in the U.S. and Europe. As a digital media reporter, she has covered national and international news for some magazines, newspapers and online news platforms. Focusing on human rights for all, Nur observes and reports on human rights violations, oppressions and illegitimate political attempts against visible minorities.