David Luvinga has been sleeping on Toronto's streets for days without access to basic necessities like a shower, clean clothes, or a proper place to rest.
Luvinga, a homeless asylum seeker, came to Canada from Uganda several weeks ago seeking safety and a better life, but his meagre resources were quickly exhausted.
He found himself homeless, joining hundreds of refugees and newcomers who arrive in the country without a place to live.
As he waited outside the 129 Peter Street homeless shelter in Toronto hoping for food and a possible spot to sleep, he was reluctant to discuss the specifics of his dire circumstances due to exhaustion and hunger-induced frustration. His life is further complicated by allergies made worse by the harsh conditions of street life.
"It's very hard to get food and drink. I have to buy them but do not have enough money and stay without eating," Luvinga said.
More and more refugee claimants are arriving every month in Canada. According to federal statistics, 12,620 asylum claimants were processed in August 2023 alone, the highest monthly total in years. Ottawa also has plans to increase immigration levels to 500,000 annually by 2025.
At the same time, most cities lack affordable housing options. As a result, a large number of refugees live in homeless shelters, parks, and on the street.
The situation is particularly acute in British Columbia, where soaring housing costs outpace available income supports.
Martin Vola arrived in Vancouver three months ago after fleeing Uganda in search of safety. He said his decision to leave his home country was driven by the threat of violence he faced as a result of his sexuality.
Uganda's President Yoweri Museveni has enacted legislation that makes same-sex conduct illegal, with severe penalties, possibly including the death penalty, for those found guilty of "aggravated homosexuality."
Currently living at a shelter in Vancouver, Vola said homelessness is his main worry and it's taking a toll. He didn't anticipate the challenges of living on the streets and in shelters, and said he's deeply affected by it.
Insufficient Shelters for Displaced Refugees
Vola, a computer science graduate, seeks a new start but faces uncertainty and financial hardship in his current location. Past trauma weighs on him, and he says his living conditions hinder his path to recovery and stability.
"It's not easy to live with many people in a room. I have no privacy. This place is not for me," he said.
Saleem Spindari, manager of the Muslim Food Bank and Community Services Society in Surrey, has been working closely with newcomers and asylum seekers for about two decades.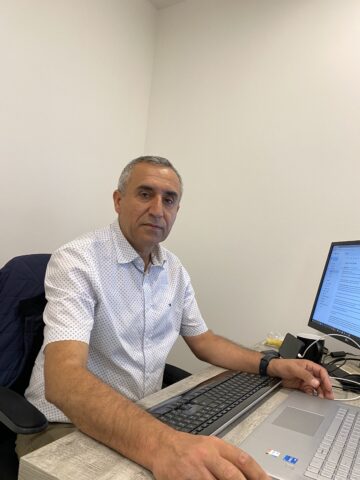 Spindari's organization has limited funds to assist refugees with short-term housing needs, but the demand far exceeds their capacity. His organization welcomes newcomers every day. In the first week of September alone, it helped four families who were living in parks.
"Unfortunately, many of them end up going to homeless shelters or streets to stay," he said. "The homeless shelters are not the right place for refugees because the shelters are designed for long-term homeless. Many of them are drug users and it is difficult for refugees to be put in the same situation because this is not what they were expecting."
Disairri, a Ugandan woman, has been homeless for two months. She didn't want her identity revealed because of safety concerns. Her father was politically abducted two years ago, leaving her in constant fear and experiencing nightmares.
"Living in a room with someone who you do not know is really so difficult," she said. "They have tools in their hand, they smoke and use drugs, but I never do. I am afraid they attack me or affect me to start smoking."
Despite enduring hardships, refugees are able to survive on the streets during summer. But winter poses a significant challenge, and they will face even greater suffering. In past years, the government and charity organizations opened community centres and warming shelters, but this year's growing number of people in need is straining these resources.
"The government made the situation worse"
In response to large numbers of refugee claimants arriving in Canada from the U.S. at irregular crossings, the government made changes to the Safe Third Country Agreement in March 2023. The agreement's provisions were extended to the entire land border between Canada and the U.S., and included those who make a claim within 14 days of crossing. People crossing the border who wait longer than that can't immediately access income support programs.
"The government makes the situation worse because they introduce certain legislation and change the laws that make it very difficult for people," Spindari told NCM.
Spindari also pointed out a disconnect where different levels of government have distinct responsibilities. While the federal government plans to welcome more immigrants and refugees, there is not always alignment with provincial and municipal efforts to address housing issues, he said.
From his perspective, Spindari says the government isn't acting fast enough to find a solution in the face of the growing influx of immigrants and refugees.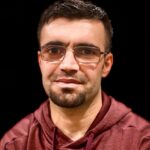 Diary Marif is an Iraqi Kurdish journalist based in Vancouver, Canada. His writing has appeared in the Awene weekly, Livin, and on KNNC TV as a documentary researcher by the name Diary Khalid. Diary earned a master's degree in History from Pune University, in India, in 2013. He moved to Vancouver in 2017, where he has been focusing on nonfiction writing. He can be found on Twitter: @diary_khalid.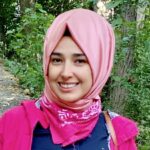 Nur Dogan is a Turkish journalist who lives in Toronto. She studied journalism at Humber College. Her stories and photographs were published not only in Canada but also in the U.S. and Europe. As a digital media reporter, she has covered national and international news for some magazines, newspapers and online news platforms. Focusing on human rights for all, Nur observes and reports on human rights violations, oppressions and illegitimate political attempts against visible minorities.