Home of The Floating Lily. Paperback, 216 pages. Published 2021 by Dundurn Press.
Silmy Abdullah has had a fluid sense of identity and belonging from a very early age. Her parents left Bangladesh shortly after she turned one to go on to settle in Saudi Arabia where the author spent the first 12 years of her life. "In Saudi, my parents created a community of Bengali, Indian and Pakistani expat families and that felt like home. But then, "home" was also Bangladesh or "desh," meaning our land, where we visited my grandparents. As a child I knew that though that's where my roots are, we only went to visit. So, there was a strange mix of emotions about what home really is. Then of course we immigrated to Canada which added another layer to this hyphenated mix," she says with a laugh.
For an immigrant in Canada, many of the characters in the eight stories in Silmy Abdullah's debut collection will feel familiar. We all know someone like Shumi from the first story, "A Good Home," who moves to Toronto from Dhaka as a newlywed and feels like a misfit, or Shaila from "The Middle Path" who must reconcile with the fact that her children will choose a different life and career path in Canada than the one she's envisioned for them.
In "Familiar Territory" a young woman, after having her hijab ripped off her head, questions her own faith and beliefs. The story is especially poignant in light of the recent hate crimes against visibly Muslim men and women in Edmonton and London. "As someone who is very critical of Canada's global image as one of the most accepting and safe places in the world, incidents of racism and Islamophobia don't shock me. It's unfortunate, but Canada's history is rooted in colonialism and genocide, and if we really think about it, the recent incidents in Edmonton and London did not happen in a vacuum. It's a direct reflection of some of the narratives about Muslims and immigrants that are often pushed by mainstream media, our politicians and our education system," she says.
The author spoke to New Canadian Media's Baisakhi Roy via Zoom, excerpts of which we are publishing below.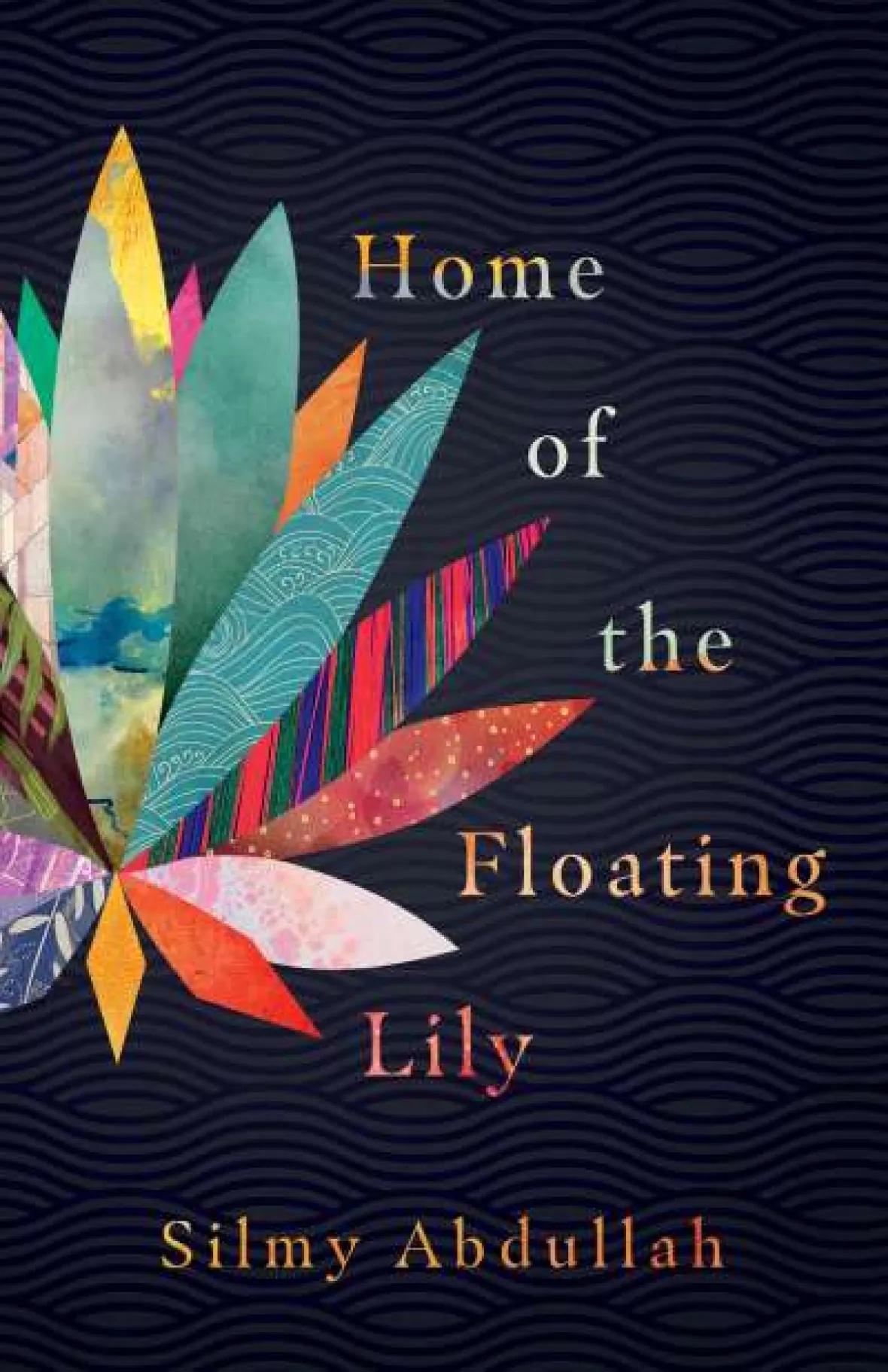 Your collection is based in this fictional neighbourhood in Scarborough—a place that's recently been in the limelight— Shasha Nakhai's Scarborough based on Catherine Hernandez's acclaimed novel premiered at TIFF this year. What about this place compelled you to make this the setting of your stories?
Silmy Abdullah: When we immigrated to Canada, I was just starting high school and we lived in the Oakridge area adjacent to Crescent Town, which has a large Bangladeshi population. We befriended these families and also our cousins who lived there.
I felt that there was so much richness in the experiences, especially in our parents' generation, and not just the struggles, the sacrifices and the challenges that immigrants face. I wanted to write about the little joys as well—in finding community, the dinner parties, the gossip, the sharing of food. During festivities like Ramadan and Eid, my mum would give me a tray with an assortment of dishes and tell me, "Go to that floor and give it to that auntie!"
The seeds for these stories came to me as I was finishing high school and entering university. I thought that nobody is really hearing about these rich experiences and felt a sort of compulsion to tell these stories.
Your work as a lawyer involves working with low-income South Asian families, many of whom are new immigrants. Your work is also largely focused on the intersections of immigration, poverty and gender-based violence. How does your work inform your writing?
SA: I started writing long before I started practising law. Serendipitously I ended up working with an organization, South Asian Women's Rights Organization (SAWRO), that works with South Asian immigrant families. Many of my clients are from the same area where I grew up. So as an adult and a lawyer, I saw their lives in a completely different light. When they came to me, sharing a lot of the challenges they were facing, certain aspects of their stories reinforced how I told those stories. For example: Why does somebody not want to get a divorce, what are the barriers to ending a relationship or the barriers to reporting an incident of domestic violence, those are things you see peppered throughout my collection. How my characters behaved the way they did or reacted to certain situations—those nuances came from my work as a lawyer.
The theme of belonging, finding home recurs in your collection and you mentioned that you said you feel Canadian now, more than ever. In that context, how were you, as a visibly Muslim woman, affected by the recent incidents of violence in Canada?
SA: I was very observant of the inequalities—both systemic and individual—around me, not just in Canada but also in Bangladesh. So, when extreme and blatant forms of violence like the ones in Edmonton and London take place, it gives rise to a range of emotions with me. Instead of shocking me or surprising me, it reinforces what I already know about inequality and racism in our country. At the same time, it saddens me because I question whether we have made much progress at all, despite all the work that people have been doing for years to make Canada a better place. Does it shake my faith in Canada? Perhaps.
It also momentarily makes me question whether I really belong here or not. But it doesn't kill my faith or my hope. Because I know that there are many people who are relentlessly working to change things for the better and will continue to do so.
I have friends and colleagues who have been extremely supportive of me throughout. Regardless of whether a fraction of Canada believes I belong or not, it doesn't change my own sense of belonging. I see myself as a Canadian and I am committed to continuing to work towards the betterment of this country and its people.
How do you practise self-care when something like this happens and function as a creative person?
SA: I am very blessed to have a wonderful support network of friends and family. They are my source of strength and comfort. I also seek a lot of comfort in my faith. Practising my faith gives me solace and helps me overcome these challenges.
At a time when there seems to be a push towards inclusion and diversity in telling stories about under-represented communities, what was your experience like getting this collection published?
SA: You're right, the timing definitely helped! We are lucky to be in a time where there is a real hunger for stories like these. Publishers and agents are actively looking for diverse stories. When I first started sending it out, it was rejected but it wasn't fully formed to be fair. But some of the comments I heard from publishers were also reflective of what they were looking for. One publisher said: "nothing really happens in your stories" which to me felt like they were telling me that you don't have any oppressed women in your story, you don't have any violent men, basically, it doesn't fit with the stereotypical Muslim, immigrant narrative. That's precisely what I wanted to get away from, because that's not my and my family's experience. Personally, the Diaspora Dialogues program opened up a lot of doors. I met a lot of established writers through this program and was mentored by Lawrence Hill (The Book of Negroes), who helped me develop a manuscript, which really gave it shape and took it to the next level. I was connected to an editor who then connected me to an agent, who found me a publisher. It's fantastic and completely free. I'd urge aspiring writers to explore this program.
And speaking about the community, specifically, I feel that Bangladeshi Canadians aren't well known or represented. Things are changing but very slowly—we are seeing more stories about the community. Through my partnership with SAWRO, which serves a lot of Bangladeshi families, especially women, I saw how involved they are with the community and how they are really pushing the narrative forward in terms of what the experiences of Bangladeshi families are.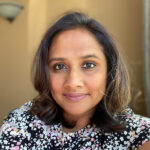 Baisakhi Roy is a writer and journalist based in Oakville. Her work has been published in several Canadian media outlets including The Globe and Mail, Huffington Post Canada, Chatelaine, Broadview and CBC. Her areas of interest and expertise lie in the intersections of immigrant life and culture in Canada. She is an avid Bollywood fan and co-hosts the Hindi language podcast KhabardaarPodcast.com.