"It's not just a travel book about places, it's also a travel book about time," says Abley when talking about his last publication, Strange Bewildering Time: Istanbul to Kathmandu in the Last Year of the Hippie Trail. 
Through personal anecdotes such as chatting with Indira Gandhi or dancing in a Turkish disco, the readers are transported into this world of the past where "the Shah of Iran still reigned supreme" and "Afghanistan lay at peace," as one can read on the book's cover.
Abley's non-fiction story recounts his trip through Asia in 1978, while reflecting on the more recent socio-political and environmental changes that happened in India, Iran, Pakistan, Turkey and Nepal.
At a point in time
Abley was a 22-year-old student at Oxford when he left his country of birth, Britain, to roam around Asia. Years later he would become a well-established journalist, writing for outlets such as the Montreal Gazette, The Walrus and The Canadian Geographic. A well-known poet, Abley had also seen one of his compositions entitled Glasburyon read at the United Nations.
His two passions, journalism and poetry, show through his travel memoir that he said is "infused with a literary sense," while reporting on the year 1978; a point in time according to Abley, before many swifts occurred, whether they are social, political or environmental.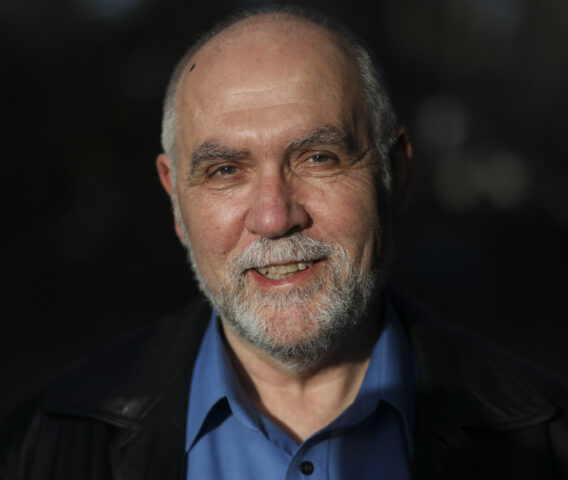 "I'm writing about 1978 with the consciousness of 2023. This is with full knowledge that Afghanistan has descended into chaos, that Iran has an Islamic revolutionary government, and that India has a very Hindu nationalist government," he says. 
1978 is also the last year of The Hippie Trail, a route between Europe and South Asia that will be forced to close down when Afghanistan and Iran become politically hostile to Westerners, he adds.
"It was the beginning of a much tougher and uglier era in politics, as in the last 45 years nationalism, militarism and religious extremism have grown in almost all those countries," he says.
Abley's nostalgia also touches on natural beauty as many of these countries' landscapes have been transformed by environmental deterioration and climate change. The Himalayan glaciers are melting and "some of the largest lakes and rivers in Asia have dried up in Iraq and Afghanistan", he writes. Abley recalls an important lake in Turkey that has now completely disappeared. He says the lake holds cultural and spiritual meaning for the surrounding communities while being essential to daily activities such as irrigation and fishing.
"I hope the book allows me to tell some personal stories that are enjoyable for readers and yet, at the same time, point out this really important theme of environmental devastation," the journalist says.
Self-reflection on privilege
Through his book, Abley not only reflects on the period and the political turmoil to come, he also reflects on himself and his own privilege. When reading his old journals on which he based his book, Abley rediscovers his younger self – an idealistic, innocent, but also ignorant young man.
"At points in Asia, I tried to be a camera. I thought that as I filled my notebooks with details of the hour, I would capture small truths about people and places. Yet the details were simply impression: written in my own language, laden with my own values, pervaded by my own biases," he wrote in his travel memoir.
Abley says that his trip and the challenges he faced on his journey opened his eyes to his own privilege as a white male who attended Oxford and had enough money to visit Asia. In Turkey, for instance, he met a student at Istanbul University for which the idea of taking three months off to travel around the world was impossible to imagine.
He also recalls a time in India when he and his companions had to travel in a fully packed train for 36 hours, where the only way to go to the toilet was to jump out of the window of the train at the next station.
"It certainly helped me better understand, respect, and empathize with what the people of India go through without complaining, without thinking that this is unusual. This is just their daily lives, and we were intruding on their daily lives," he says.
The journalist stresses that he challenged his own assumptions and biases while writing his book. 
"When I was 22, I didn't understand the colonial gaze and how privileged I was. I've had to work, over the course of my career and my life, and even doing the research and thinking for this book, to start to decolonize my own gaze," he shares with NCM.
Abley says he wanted to avoid reproducing the Anglo-American tradition of travel writing, embodied in colonialism, in which writers from countries of the North go to countries of the South and write back their biased impressions about these parts of the world, dispossessing these countries from having a voice.
To avoid falling into these narratives, the author quoted several writers who originate from the places he visited. He cites, for instance, the Indian writer Nirad Choudhury.
"It is very clear right from the start in the book that I'm only writing from my own experience, and I'm not trying to tell anyone else's story," he says. 
"I would never pretend to speak for the people of the countries I visited. They can speak for themselves now. It's wonderful that novels and books by authors from those countries are now available."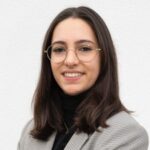 Après l'obtention d'un Baccalauréat en Science Politique, Daphné commence sa carrière en journalisme dans son pays natal, la Suisse. Elle décide ensuite d'immigrer à Vancouver – territoires non-cédés des Nations Musqueam, Squamish et Tsleil-Waututh. Avant de prêter sa plume au New Canadian Media, elle a écrit régulièrement pour le journal bilingue La/The Source. Soif d'apprendre, Daphné a été récemment sélectionnée pour une Maîtrise en Journalisme à l'Université de Colombie-Britannique qu'elle commencera en septembre 2022. Elle se passionne pour les enjeux de justice sociale, en particulier lorsqu'il s'agit des personnes réfugiées et des communautés autochtones et 2LGBTQ+.
Daphné Dossios has a Bachelor in political science from her home-country Switzerland. She is passionate about social justice issues, particularly when it comes to refugees and Indigenous communities and 2LGBTQ+. Daphné is continuing her studies in journalism at the University of British Columbia. She acknowledges writing on unceded territories of the Musqueam, Squamish and Tsleil-Waututh Nations.