Canada's federal immigration ministry announced last week that it has added 13 countries to its list of nations whose citizens are eligible for visa-free travel. Among those is the Philippines, one of Canada's largest growing diasporas. 
The announcement was made in Winnipeg which is home to over 80,000 Filipinos. This change means that travellers from these additional countries will no longer need a visa to enter Canada. 
Instead, eligible travellers can now apply for the electronic travel authorization [eTA] program, which is electronically linked to a traveller's passport and allows them to travel to Canada as often as they want for up to six months for business or leisure purposes. 
To be eligible for the program at the moment, citizens from the 13 countries — including Philippines, Argentina, Thailand, Uruguay, Morocco, Costa Rica and more — must have either held a Canadian visa in the last 10 years or currently hold a valid United States non-immigrant visa. 
Applications for eTAs online are much easier as well: travellers only need a passport, a credit card, and an email address.
Alleviating backlogs
This recent development is a welcome change, said Rupa Banerjee who is the Canada Research Chair in Economic Inclusion, Employment and Entrepreneurship of Canada's Immigrants, and an associate professor at Toronto Metropolitan University. 
"Our immigration system in every category, including processing applications for actual residence, temporary residence applications, citizenship applications, and [travel] visas are extremely backlogged and they all have ripple effects on one another and become even more slow and challenging," said Banerjee. 
"My understanding is that the main hope is that this will alleviate some of the slow down of getting PR [permanent residence] applications approved."
Banerjee's opinion was corroborated by an IRCC representative.
Michelle Carbert, a spokesperson for the federal immigration agency, said this program is designed to support short-term travel, but that they know many Canadian citizens and permanent residents first come to Canada as visitors. 
"By lifting the visa requirement on thousands of travellers from the Philippines, Canada can now deliver rapid, digital service to these clients, and improve service to those who still need a visa," Carbert wrote in an email. 
"This decision diverts tens of thousands of applications from Canada's visa caseload, allowing officers to process visa applications more efficiently, which will benefit all clients."
Why the Philippines?
The selection of countries has to do with the diaspora of their citizens that exist in Canada, according to Banerjee. 
The Philippines was one of the top three places of birth among immigrants living in Canada, along with China and India, in 2021. According to Statistics Canada, there are 957,355 Filipinos in Canada, making up 2.6 per cent of the country's population.
"Expanding the eTA program to include countries like the Philippines is also an important part of our Indo-Pacific Strategy," said Minister of Foreign Affairs, Mélanie Joly, at the announcement last week.
With a growing diaspora in Canada, Banerjee said changes to the travel visa policy are a great benefit for folks with family outside Canada. 
"Bringing family members [here] during the warm weather season of Canada is something that I think a lot of people look forward to," said Banerjee, "I can even speak from personal experience. We really wanted to bring over family members for a visit and it's been a huge challenge." 
Although this change allows for an easier entry process for travellers, not all are included. 
"Remember, these are not going to be people who've never been in Canada before," Banerjee added. "They've generally been to Canada or the States at least. I think that the unannounced target is to maybe expose those individuals to Canada, and maybe some of them will actually consider applying for PR."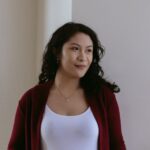 Rhea Lisondra is a Carleton Journalism and Humanities graduate and is based in Trenton, Ontario. She reports for New Canadian Media and is a co-host on the podcast AZN Connection.