With an increased number of temporary visa applications, there has also been a high number of refusals. This has led a number of applicants to consider the Federal Court for help, assuming, as perhaps most Canadians would, that courts can override administrative decisions. 
But that's not the case with immigration decisions. 
According to Immigration, Refugees and Citizenship Canada (IRCC), all the Federal Court can do is order a redetermination, which means a different IRCC officer has to make a new decision on the application by re-reviewing all available documents. The new officer may also request additional information before making a new decision. 
In some cases, the court may direct IRCC to allow the client to provide further information to support their application. 
In an email to NCM, IRCC communications advisor Julie Lafortune confirmed the only difference between a reconsideration request made directly to IRCC and a court-ordered redetermination is the change in the visa officer and the possibility of introducing more information.
In a nutshell, a court can ask an officer to once again look at a file, but cannot approve a visa, no matter how compelling the case.
Unfortunately, some refused visa applicants are coming to find out this lesson the hard way – after spending thousands of dollars to simply go right back to the start of the process.
"I was thinking a positive court order means a visa, and my immigration consultant told me that my case is strong because I had already started an online Canadian high school and I was a top student there," Vania Nourmandipour told NCM. "However, our case failed in the court."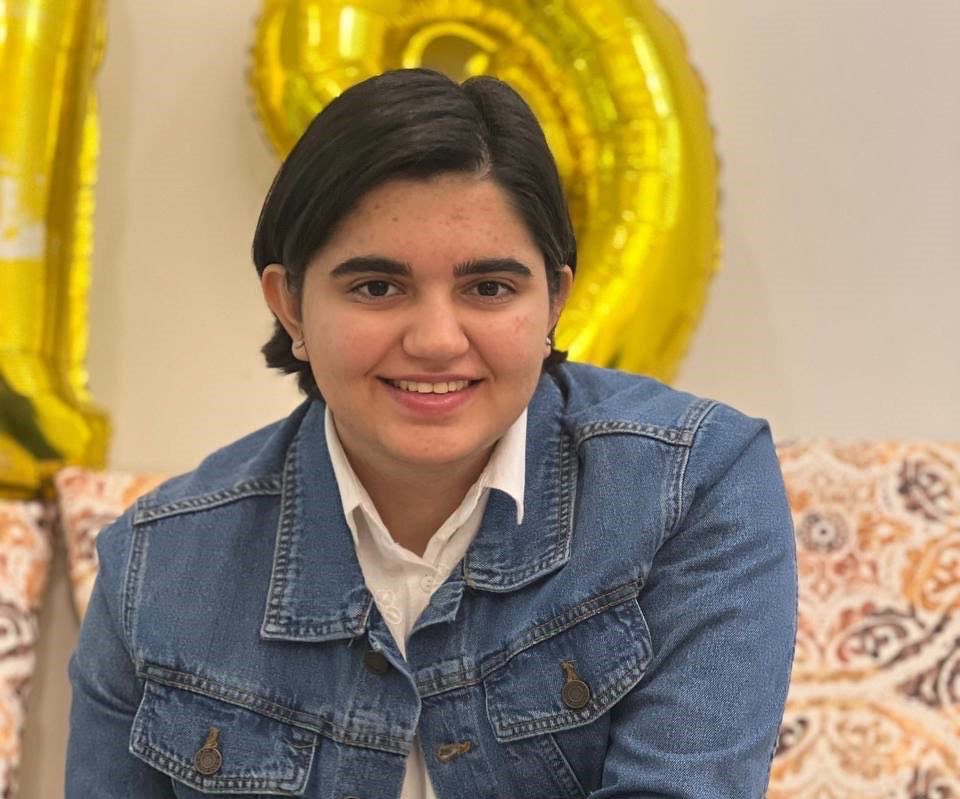 Elahe, a member of a social media channel dedicated to sharing Canadian visa experiences, recently shared a note with the community. She mentioned that her sister had applied for a visitor visa and fulfilled all the requirements, but her application was rejected. 
After nine months of going through the court process and spending more than $5,000 on lawyer fees and other costs, her sister received a settlement. However, IRCC still rejected her visa for the same reasons.
Considering all this, one would expect only a limited number of complex or delayed cases to opt for the court system to address their visa-related issues. However, it is rather surprising to observe that Canada's Federal Court is currently inundated with a significant influx of visa-related petitions.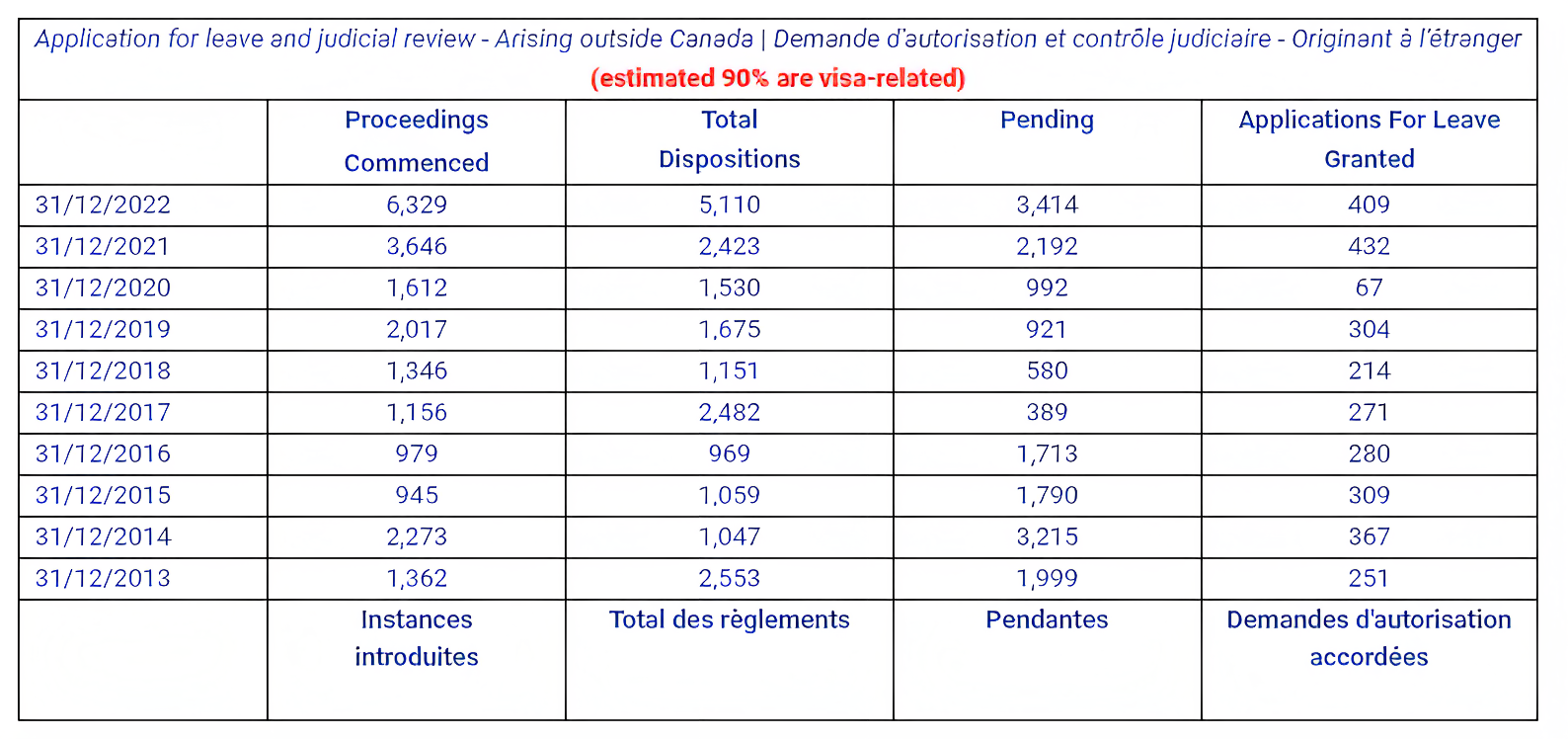 Based on statistics, there has been a significant surge in immigration processing cases in the Federal Court, with a record-breaking number of 13,487 cases in 2022. Catou MacKinnon, senior communications advisor at the Federal Court, told NCM that 5,700 of these cases specifically pertain to visa issues. This figure indicates a nearly sevenfold increase compared to the number of cases in 2015.
The problem appears to be twofold: on the one hand, applicants are not only unaware of the court's actual role in immigration matters, but they often are also stuck in a desperate situation. Many are aspiring students, others are hoping to reunite with family in their new home country. Many of them invest significant amounts of money to prepare documents, hire consultants, and even travel to other countries for biometrics and application processes. 
Consequently, receiving a visa refusal based on vague statements such as "I am not satisfied that you will leave Canada at the end of your stay" can be disheartening. This is particularly true for individuals who have long-term plans to reside in Canada to achieve Canadian citizenship. The denial of a visa can be devastating for them as it shatters their aspirations and goals.
At the same time, some immigration lawyers and consultants present going to court as a strategic option to challenge and reverse a refusal decision, even though the likelihood of obtaining a visa is minimal. This poses a significant dilemma for refused applicants, as they are faced with a question worth several thousands of dollars: whether to accept the outcome, especially after experiencing multiple unsuccessful attempts, or consider pursuing the legal path through the court system.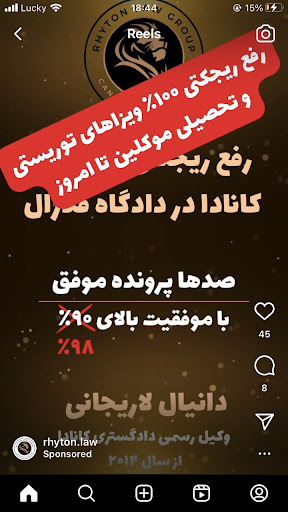 Pantea Jafari, a Barrister & Solicitor based in Toronto, says having a court order increases the likelihood of obtaining a visa compared to the standard reconsideration process. 
"The Court's intervention is necessary in order to hold the Immigration, Refugees and Citizenship Canada (IRCC) accountable for making lawful and reasonable decisions" she told NCM. "In my experience, without court intervention, subsequent applications have a higher chance of being refused."
Jafari also suggests that if groups of applicants were able to bring their cases to court, that would have a greater impact on the way visa officers assess visa applications. 
"Group applications can often prove a systemic issue with processing decisions in a way that individual applications can't," she says. 
"Where you can prove systemic issues, a cost award against the Minister can become an increasingly valuable tool to compel the Minister to address the unlawful decisions that arise as a result of their efforts to 'streamline' decision making through AI and other automation tools."
Based on Jafari's advice, if you can afford the costs of legal action against IRCC, it increases your chances of winning compared to a reconsideration request. Forming a group with similar applicants also offers an opportunity to impact IRCC's handling of visa applications. 
However, it is crucial to understand the legal process and potential outcomes before making a decision, considering your specific circumstances.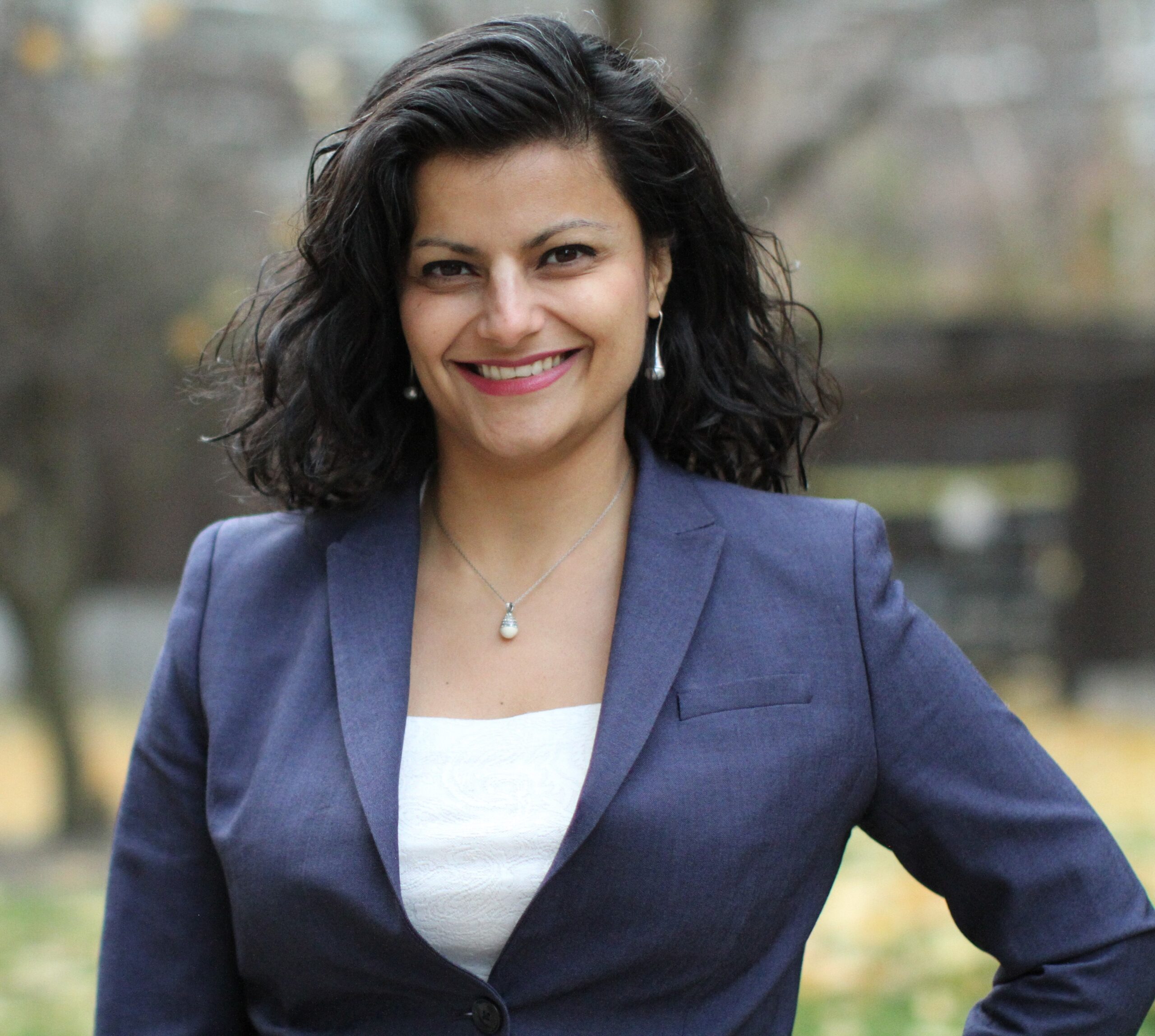 Obtaining a visa generally depends on several factors, including the submission of a comprehensive set of documents, a clearly articulated purpose for the visit or study, and sufficient financial support. However, it is important to note that the Canadian government retains the authority to grant or refuse a visa. While an applicant who believes their documentation is strong can request a re-consideration or re-apply with more compelling documents, or even seek legal recourse, none of these actions can guarantee a visa for every individual interested in coming to Canada. The decision ultimately rests with the Canadian government, and each application is evaluated on its own merits.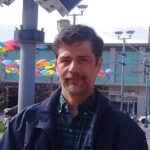 A freelance journalist, Hamid Moghimi lives and works in Toronto with over two decades of writing experience.