Ali was surprised when he realized that his visitor visa application was rejected. The Tehran-based businessman says he has more than 100 employees and an excellent financial record, and he has travelled to Canada twice on a five-year tourist visa.
"In the past five years I have travelled to European countries dozens of times," Ali told NCM. "At first I thought it (the rejection) could be due to some sort of software error used to analyze applications, but when I requested reconsideration, two months later I received another rejection letter."
Ali is one of thousands, including parents, siblings, students, and tourists whose visa applications are rejected without a clear explanation. There are a few vague reasons, such as "…not satisfied that you will leave Canada at the end of your stay," noted in Ali's rejection letter, but he said he can't imagine how he could convince a visa officer that he will leave.
Elnaz applied for a visitor visa with her husband and both were rejected. 
"We were curious to know what the reason was for visa rejection," she said.
Elnaz and her husband requested an "Officer Note" in which more detailed reasoning is provided about the rejection. 
"One of the reasons for rejecting my application was '…the client has strong family ties in Canada.' It was wrong; I didn't have any close family ties in Canada." 
"However, we didn't ask for reconsideration, thinking the second rejection might impact any further chance of getting a visa," she said.
In response to NCM's emailed inquiry about issuing visas, the federal Immigration, Refugees and Citizenship Canada responded: "Visa officers look at many factors in assessing whether an applicant is a genuine temporary resident, including the following: the person's ties to the home country/the purpose of the visit/the person's family and the economic situation/the overall economic and political stability of the home country; and invitations from Canadian hosts."
Many people, including experts on social media and those interviewed for this story, believe those conditions could have many interpretations, and that it is an officer's overall judgment that makes the final call.
Increasing number of visa applications
The increasing number of visa applications could be one reason for the higher number of rejections. Craig Damian Smith, Senior Research Associate and Canada Excellence Research Chair in Migration & Integration at Toronto Metropolitan University, noted this in a recent research paper:
"Signalling from the Canadian government (including a well-publicized goal of increasing immigration to 300,000 people annually) against the backdrop of closed options to Europe and the United States led to drastic increases in visa applications to Canada.
"Temporary visa applications jumped from approximately 1.5 million in 2015 to approximately 2.4 million in 2018 — the majority from South Asia, sub-Saharan Africa, Southeast Asia, and the Middle East. But as the desire to enter Canada increased, the likelihood of visa approvals declined." 
AI's role
Some reports also point to the role of artificial intelligence in the bulk rejection of applications. In a recent article, Steven Meurrens,  an immigration lawyer with Larlee Rosenberg in Vancouver, wrote: "When people submit applications to Immigration, Refugees and Citizenship Canada (IRCC) they typically have spent significant time carefully completing forms and assembling documents.
"They expect that their applications will be processed by visa officers who carefully review the information before them. However, applicants need to understand that artificial intelligence is playing an increasing role in visa processing, as is the bulk processing of applications."
The high number of visa applications and AI's role in bulk refusals could explain why people like Ali are rejected; however, Smith has another finding that presents an additional reason for visa rejection for specific countries.
"Canada (and most other states) use visa policies to keep asylum seekers at bay," he told NCM. In his related paper, he wrote: "Canada's visa policies are responsive to global asylum trends and forward-looking intelligence about asylum migration.
'From the time of its election in 2015, Canada's Liberal government slashed temporary visa rates for the countries most represented among asylum seekers — with far higher rejection rates than the previous Conservative government."
IRCC denies a relationship between the number of visas issued and the number of asylum seekers.
"Canada does not limit the number of temporary resident visa applications that are accepted from any country," Stuart Isherwood of Media Relations, Communications of IRCC told NCM. "All persons seeking to come to Canada for a short period, whether to work, study or visit, must meet the requirements for temporary residence in Canada as set out in the Immigration and Refugee Protection Act."
Considering all variables, a temporary visa request is a kind of gambling: No one can say for certain that a visa will be approved. Although going to court is an option to defend the file, it is not an affordable option and doesn't seem reasonable for the majority of applicants for visitor visas. Instead, people prefer to reapply and hopefully get approval on their second or third tries.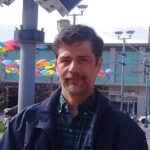 A freelance journalist, Hamid Moghimi lives and works in Toronto with over two decades of writing experience.