For the first four years of its existence, the Vancouver Island Counselling Centre for Immigrants and Refugees (VICCIR) in B.C. had no funding. 
Counsellors and interpreters worked free of charge at the Victoria-based organization launched in 2015 to provide mental health services to immigrants and refugees of all ages on Vancouver Island. 
In June, British Columbia's Ministry of Mental Health and Addictions announced funding that will help VICCIR expand their services.  The organization will receive $375,000 over three years to support their low-cost provision of mental health services to migrant children and youth. 
"This is really the first time that the ministry has offered this amount of money to serve children which we are absolutely delighted about," said Adrienne Carter, director of services at VICCIR. 
B.C. had a recent surge in migration, welcoming more than 100,000 people in 2021 — 67,141 of whom came from outside Canada — the most the province has seen in 60 years.
Since the centre opened eight years ago, more than 700 immigrants and refugees have relied on it for access to trauma-informed and culturally sensitive counselling services. 
A welcomed development
According to Carter, many of the grants the centre received in the past were not eligible to use towards services for children under 16. 
With this new grant, about a third of the total amount — $130,000 — can be put towards its child and youth mental health services project for this year, allowing the centre to have enough counsellors and interpreters to work with more children. 
"Children are extremely important. When they're newcomers, they don't speak the language they're put in the school where they don't understand anything, and the parents are traumatized," said Carter. "So as long as the parents are traumatized, the children themselves, they'll have a lot of difficulties, and many teenagers also are having problems in schools."
Carter hopes the assistance will continue as the centre wants to ensure that it will still be able to help newcomers in the years to come. 
"The immigrant and refugee community is really growing on Vancouver Island, which we are very happy about," said Carter. "There are a lot of services existing for immigrants and refugees when they first arrived [but] there was a real lack of mental health services." 
The need for mental health services curated for newcomers is what prompted the start of VICCIR in 2015. 
Need for more interpreters
According to Carter, around nine of 10 people accessing services at VICCIR do not speak English, so the centre works with about 30 interpreters to meet their needs. 
Despite interpreters being essential to understanding clients, Carter noted that most mental health services lack interpreters. Child and Youth Mental Health Services — a clinic offered by the BC Ministry of Children and Family Development in Victoria — where Carter had worked previously, could only serve Canadian children who spoke English. 
"During the pandemic, our numbers doubled of people needing services, and now there is a larger number of Afghan refugees [that] are arriving," said Carter. "What we are finding [is] the mental health issues are even greater in the newcomers. So instead of just having one person being referred from the family, the entire family is being referred." 
Oftentimes at VICCIR, two or three counsellors, multiple interpreters, and a social worker are needed to work with one family — an arduous process that most other mental health services cannot take on due to a lack of interpreters and staff. 
Carter recalled an incident during which a non-English speaking client experienced a psychotic breakdown in a hospital where no one could communicate with them. The experience was frightening for this client as they couldn't understand what was happening. 
Services like VICCIR are needed beyond the Island and the centre has worked virtually to reach folks not located in Victoria. With this huge need for interpreters in the field, Carter encouraged other organizations to connect with VICCIR to help address this issue in their regions.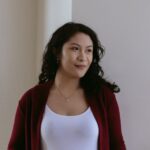 Rhea Lisondra is a Carleton Journalism and Humanities graduate and is based in Trenton, Ontario. She reports for New Canadian Media and is a co-host on the podcast AZN Connection.