The Bangladeshi consulate in Toronto said they have completed all formalities to send home the body of one of three Bangladeshi students who died in a tragic speeding accident on a highway on Feb. 13.
Three international students from Bangladesh—Angela Shreya Baroi, Aryan Alam Dipto, and Shahriar Khan—have died and one, Nibir Kumar, is recovering at St. Michael's Hospital in Toronto after the accident took place at Dundas Street West on Highway 427 in Etobicoke. 
Bangladesh Consul General in Toronto, Lutfar Rahman, said Baroi's body is to be sent to Bangladesh first on a Feb. 24 flight, but repatriating the bodies of the two other deceased students may take more time while the police conduct their investigation and post-mortems are completed. 
Baroi's father, James Sunam Baroi, arrived in Toronto on Feb. 16 to say goodbye to Angela, and the Bangladeshi-Canadian community arranged a funeral on Sunday, Feb. 19 at the Lotus Funeral and Cremation Center in Etobicoke. 
Meanwhile Khan and Dipto's families have been told they must first submit police and hospital reports before collecting insurance and contacting the Toronto-based repatriation centre that will eventually fly the students' bodies home.
A prayer and vigil was organized for the two at Masjid Al-Abedin in Scarborough on Monday. Between 1,200 and 1,500 people from Toronto and beyond attended the vigil, including friends, college administrators, and MPP Doly Begum.
According to Ontario Provincial Police, the fatal accident took place when Kumar was driving a BMW with the three other students in it at around 11:30 pm. 
Police said the vehicle was seen speeding before the crash. The car lost control and first hit the concrete road divider, flipped over, and crashed into another concrete wall before bursting into flames.  Two students died instantly, while the third died after being taken to the hospital.
Sole survivor reunites with father, a famous singer
The family of Kumar, the driver and sole survivor of the crash, said he is in stable condition after he was transported to an intensive care unit in the aftermath of the incident. 
His father, famous Bangladeshi singer Kumar Bishwajit, and mother Naima Sultana traveled to Canada on Feb. 15 after hearing the news, to stand by their son as he recovers. 
While we spoke with a tearful Sultana outside the ICU of the neurology department at St. Michael's Hospital on Feb. 16, Kumar Bishwajit sat in the waiting room, looking distraught.
"We are praying all the time," Sultana said. "You should also pray, request the countrymen too, that Nibir recovers quickly and returns to us."
Kumar's health is stable at the moment, Sultana said when asked about his current condition. "Fear is slowly disappearing. In a word, the condition is improving but slowly," she added.
The incident has cast a heavy shroud on the Bangladeshi community in Toronto. Some have expressed concerns at a recent rise in incidents of road mishaps among Bangladeshis.  
This is not the first time a Bangladeshi student has died in a car accident in Canada. In 2021, three University of Manitoba students died in a similar incident near Winnipeg—the cause of this crash has not yet been determined.
Bangladeshi-Canadian journalist Shaugat Ali Sagor believes the accident was the result of a short-sighted decision to hand over an expensive car to a child in a foreign country just because he can afford it.  
"These untimely deaths hurt us, especially those of us who have children their age," Sagor said. ''Parents like us need to be aware to reduce the anxiety and apprehension spread[ing] in the Bangladeshi community."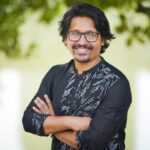 Senior Reporter, Channel 24, Bangladesh, Currently working for Investigative Journalism Bureau, Canada.