Though the shadow of the ongoing strikes by the Screen Actors Guild and Writers Guild of America hung heavy over the film festival, the lineup of foreign and domestic films did not disappoint, but fans may have been sorry that the red carpet was empty of the glamorous presence of popular actors who weren't allowed to promote their films this year.
Veteran director, Cairo-born Atom Egoyan received much praise for his psychodrama, Seven Veils about a female opera director fighting against the establishment to take back creative control over the production she's staging.
Another festival favourite, Indian-Canadian director Deepa Mehta, collaborated with Sirat Taneja for the compelling documentary I am Sirat about  Taneja's life as a transwoman in New Delhi.
Pakistani-Canadian writer, producer and director, Zarrar Kahn screened his debut feature, In Flames, about a mother-daughter duo in Karachi who have to fight the patriarchal set-up of their home while also dealing with supernatural forces, was one of the many South Asian films that received a lot of love from audiences. 
Traumatic effects of immigration
Two films that captured the pain of displacement and forced immigration eloquently were Charles Oliver-Michaud's Ru and Henri Pardo's Kanaval. Based on the Governor General's Award-winning novel of the same name by Vietnamese-born Kim Thuy, Ru is the painful immigration story of a prominent family fleeing from Vietnam in 1975 during the Tet offensive.
The story told through the eyes of the daughter of the family narrates how they had to face unimaginable hardships, including a near death experience in a boat, then stay under miserable circumstances at a refugee camp in Malaysia before settling in Quebec.The family then had to start all over again in a new land, in a culture that was alien to them.
Pardo's film also touches on similar themes of trauma borne out of forced migration. Nine-year-old Rico and his mother have to suddenly flee their hometown in Haiti and move to a small rural town in Quebec after the mother is attacked. Though they try their best to assimilate, Rico's mother is unable to deal with the aftermath of the attack and withdraws into herself. Rico, meanwhile, is dealing with racist bullies in a strange land, and to make sense of his new reality, with the help of his imaginary friend, Kana, a figure from Haitian mythology. Kanaval won the BIPOC and Canadian Best feature Award at TIFF.
A space to tell their own stories
Filmmaker Meredith Hama-Brown had to dig into her own personal story for her debut feature Seagrass about a family of four — parents and their two daughters attending a self-development retreat on a remote island to repair the couple's marriage.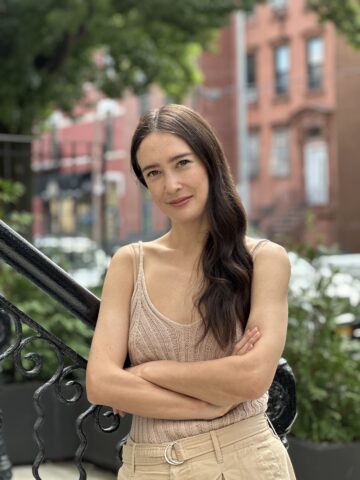 The beautifully shot film about a crumbling marriage also brings up personal insecurities brought on by unresolved issues steeped in a troubled history. In this case, the wife/mother who is of Japanese heritage finds herself ashamed that she's never tried to find out about her parents' experience during the incarceration of Japanese Canadians during the Second World War.
 "As a half-Japanese, half-white Canadian, I have often considered questions around my identity," Hama-Brown said in a statement. "So much of my Japanese-Canadian family history and culture were not passed on to me.
"When I look at the root cause of this, I feel that it is a direct result of the incarceration of Japanese Canadians during WWII. The filmmaker's grandparents never spoke about their own experience, and she attributes this to a feeling of shame.
"My mother and her six siblings grew up in the interior of British Columbia, in a predominantly white community; a place her family ended up residing because of her parents' unjust displacement and the fracturing of the Japanese-Canadian community in BC during WWII," she says.
Seagrass won the prestigious FIPRESCI Prize at TIFF,  selected by a jury composed of international film journalists. "In the past few years, there are more opportunities given to traditionally under-represented voices in film. As a result, there are so many more interesting and diverse stories being told that make the film landscape, in both Canada and beyond, that much more enriching," says Hama-Brown. 
In 2020, Jamaican-born Kelly Fyffe-Marshall won the Changemaker Award, (given to films with a strong social message), at TIFF for her hard–hitting short film, Black Bodies about racist profiling. She said she is happy she gets a chance to bust stereotypes around certain communities and cultures.
Along with another Black trailblazer, Sasha Leigh Henry, Fyffe-Marshall is directing episodes of the soon–to–be released comedy series, Bria Mack Gets a Life. The series is about a young Jamaican-Canadian woman who is fresh out of university but not quite ready to join the 9-5 grind of the workforce.
 In the first three episodes screened at TIFF this year, issues such as allyship and microaggressions that Black women face at work were highlighted, but the series also  portrays strong and successful Black women characters, such as Bria's mother, Marie.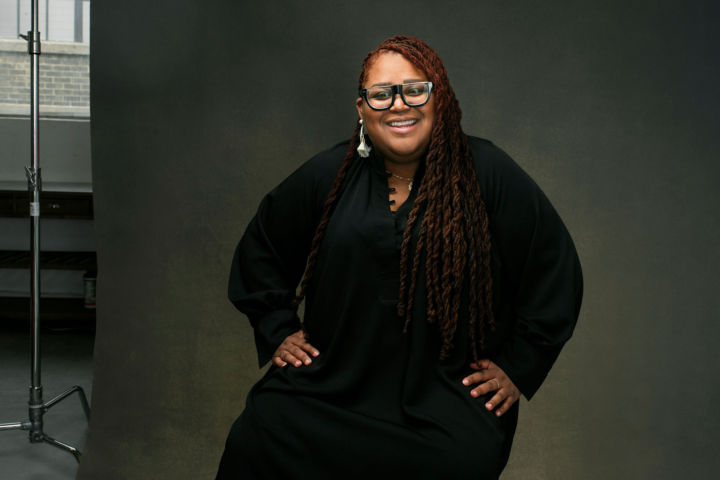 "When it comes to portraying Jamaican culture and people, there's always those stereotypes of someone who smokes weed or is involved in violence, so it's important to show something different," Fyffe-Marshall said.
"Marie has sacrificed a lot to raise Bria but she's also so successful that she's ready to retire at 50. It's not all about the single mom tropes and it's not always negative. Sasha, I and Tamara, our producer, we all come from very successful Jamaican families and so it's important to show that side too."
Benefitting from mentorship
Like Hama-Brown, Atefeh Khademolreza  had to revisit a painful episode in her life which formed the story of Meteor, her stunning short film about the dangers faced by the LGBTQ+ community in her native Iran. 
The film is about the death of her close friend Amin who, being a gay man, lived under constant peril in the Islamic republic, which frowns upon homosexuality. "My film sheds light on the issues of homophobia, misogyny and patriarchy in Iran, but this will speak to other people in the world too who have experienced similar challenges," says Khademolreza.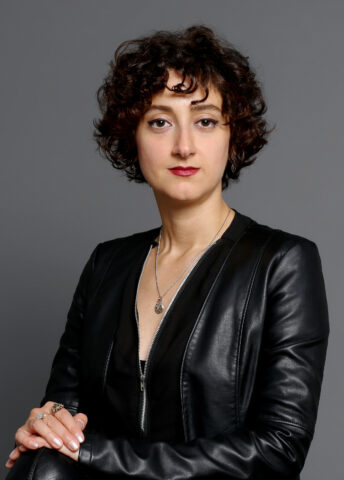 The filmmaker immigrated to Canada in 2018 and completed her Masters degree from York University in Toronto. Khademolreza used archival footage and photos of the "Woman, Life, Freedom" movement unfolding in Iran following the death of Mahsa Amini, the  young student who was beaten to death by the morality police for wearing her hijab improperly.
"I was witnessing how women were speaking up for their rights and I did have a moment where I was wondering if I should tell this story because I wanted to be able to go back to Iran but then I thought, if we want freedom, we have to pay for it," she said. "I can never go back."
She said her biggest support for getting her story out was the Toronto International Film Festival's Micki Moore Writer's Residency which put her in a room with professionals who helped her hone her skills. 
"I had to censor myself when I was making films in Iran, but when I came to this free country, my personality changed," she said. "I also understood the language of Canadian cinema — that it is a combination of stories from all the immigrant cultures that make this country.
"But I still see that there is a challenge in raising money for these new ideas by new filmmakers and I hope that changes. We can't be telling the same old stories." 
Recently, job portal Indeed, announced the launch of Rising Voices Canada, in partnership with BIPOC TV & Film, media production company Hillman Grad, and TIFF. The program is a career accelerator for emerging Canadian Black, Indigenous and Persons of Colour filmmakers, and provides mentorship and  resources for their projects.
Fyffe-Marshall said she believes there has been an increase in diverse voices in film, and accelerator programs have given filmmakers the opportunity to participate in the industry in Canada.
"The resources provided by talent development programs are invaluable, especially to women of colour,' she said.
"We're almost generations behind our white counterparts and so it's important to be in these rooms where we can kind of catch up. We already have the skill. We already have the stories, but now we're getting the tangible knowledge and the access to the networks so that we can be at a level playing field."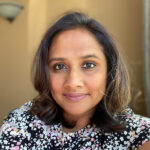 Baisakhi Roy is a writer and journalist based in Oakville. Her work has been published in several Canadian media outlets including The Globe and Mail, Huffington Post Canada, Chatelaine, Broadview and CBC. Her areas of interest and expertise lie in the intersections of immigrant life and culture in Canada. She is an avid Bollywood fan and co-hosts the Hindi language podcast KhabardaarPodcast.com.