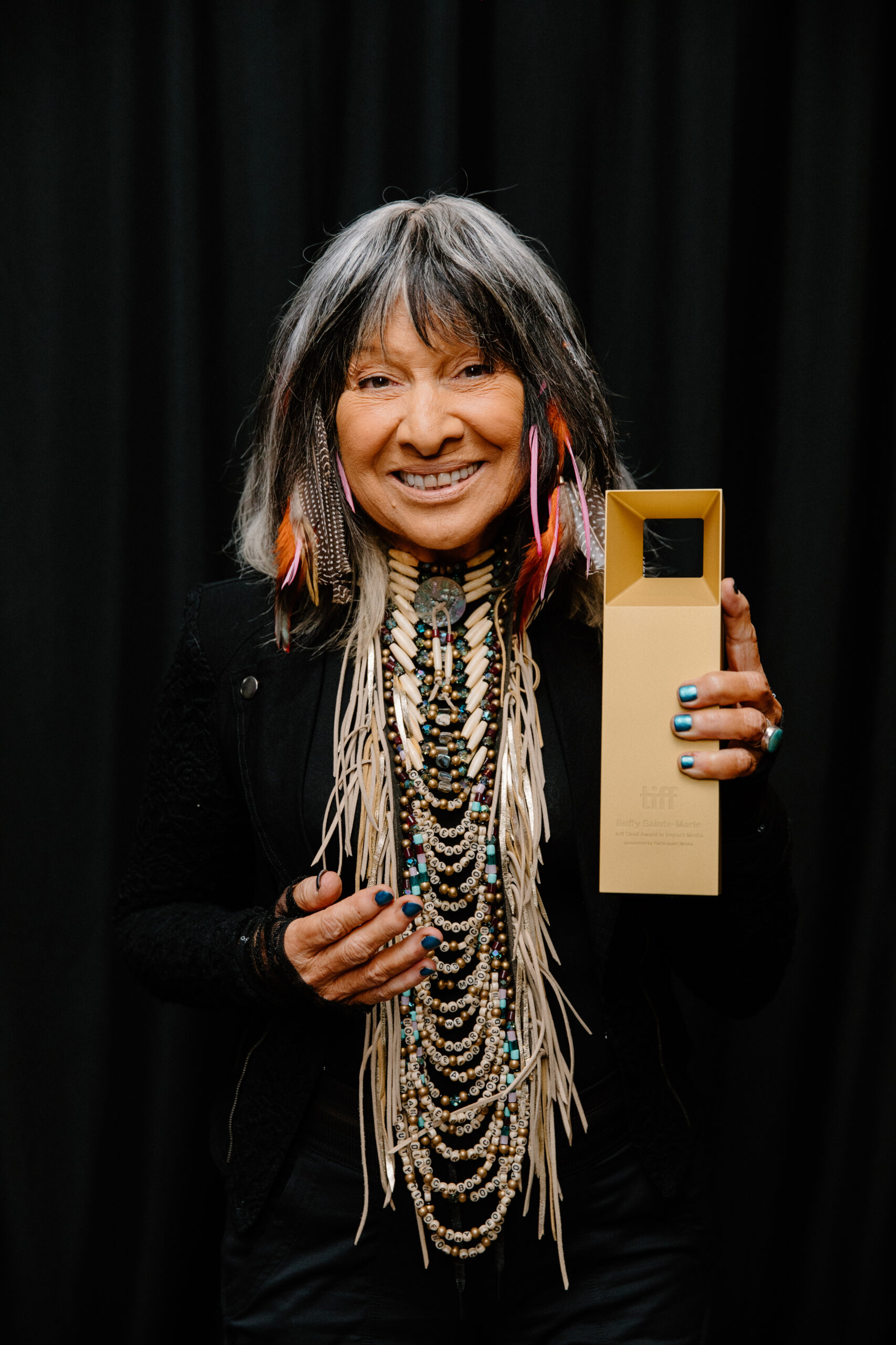 Saskatchewan-born Buffy Sainte-Marie has been awarded  the Toronto International Film Festival's Jeff Skoll Award in Impact Media for her leadership "in creating a union between social impact and cinema."
"Buffy Sainte-Marie has been challenging and changing the world for 60 years," Cameron Bailey, CEO of TIFF said in a media release. "Her groundbreaking music, her lifelong activism on behalf of Indigenous people, and her passion for teaching have transformed countless hearts and minds. She is a singular icon and we are thrilled to be honouring her with the Jeff Skoll Award in Impact Media."
And on September 8, 2022, a documentary of Sainte-Marie's life had its world premiere at  TIFF.
Buffy Sainte-Marie: Carry It On, directed by the Winnipeg filmmaker Madison Thomas, presents the personal journey of Sainte-Marie, who was born on the Piapot Reserve, near Qu'Appelle, Saskatchewan and adopted by a couple in Massachusetts. 
The Manitoba-Ontario co-production shows the young Buffy from her start in Greenwich Village in New York in the sixties, while friends, colleagues, community members, and industry professionals including Joni Mitchell, Taj Mahal, Alanis Obomsawin, Jeremy Dutcher, Robbie Robertson, John Kay and George Stroumboulopoulos among others provide context and perspective. 
In addition to winning multiple Canadian JUNO Awards and being inducted into the Canadian Music Hall of Fame in 1995, the 81-year-old Sainte-Marie won an Academy Award as co-writer of the Best Original Song "Up Where We Belong," from the film An Officer and a Gentleman, in 1983. 
The documentary will have a total of four screenings at TIFF running until September 18, 2022.
In June, Sainte-Marie called on Pope Francis to abandon the "doctrine of discovery" on his trip to Canada. She repeated that call while speaking at the premiere of Buffy Saint-Marie: Carry it On.
"I would like to see the Pope at the United Nations explaining to the nations of the world that this doctrine of discovery is death," Sainte-Marie said during a Q&A session after the screening on  September 8th. After saying that she "liked very much" Pope Francis and "really admired" him, she suggested that the Pope could say to the nations: "We have already abandoned it, why don't you abandon it, too?".
Sainte-Marie said this colonization has not just affected Indigenous people in Canada, but also Indigenous people in the United States, Central America, South America, Indonesia, Africa and even Scandinavia.
Thomas, who also spoke at the premiere, said what she learned telling Sainte-Marie's story was that "in the face of negativity and despair, compassion and understanding are our greatest tools."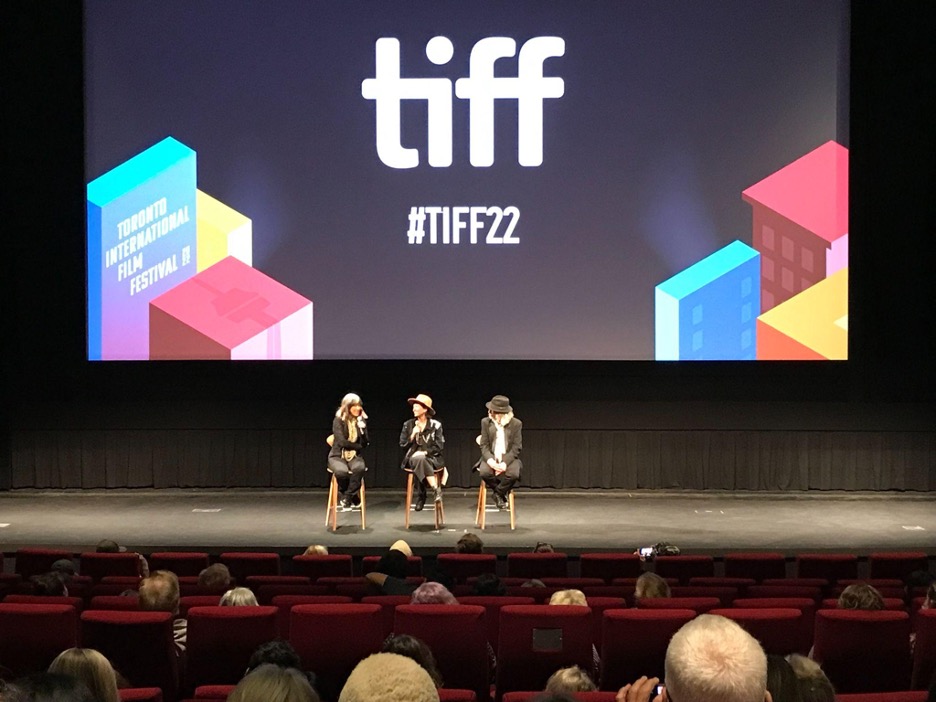 Described by TIFF as one of the most "compelling and versatile" filmmakers working in Canada today and named by Playback Magazine as one of "Five Filmmakers to Watch" in 2019, the writer and director said that Sainte-Marie's truth and message are "what the world needs more than ever right now."
"Buffy's unique perspective on music, art, culture, history and the state of the world is both a humbling thing to witness and a never-ending trail of surprises," said the filmmaker who was selected as a finalist in the 2014 CBC Short Film Face-off with her short drama "Out of Reach."
The Jeff Skoll Award in Impact Media recognizes leadership in creating a union between social impact and cinema. Past recipients honoured in the prestigious category include Alanis Obomsawin in 2021 and Mira Nair in 2020.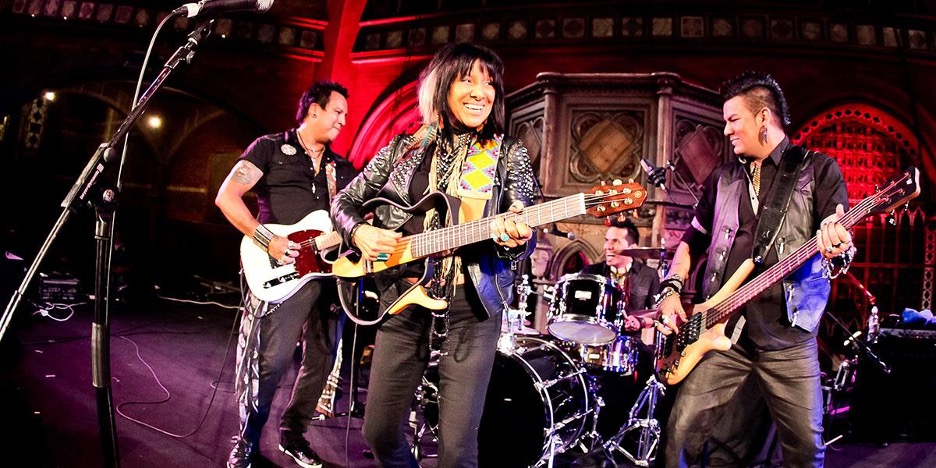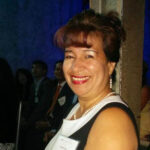 Isabel Inclan has worked as a journalist for more than 20 years, in both Mexico and Canada. She began working as a foreign correspondent in Canada in 1999 for Mexican media. She has been a New Canadian Media contributor since 2018. Her main areas of interest are politics, migration, women, community, and cultural issues. In 2015, Isabel was honoured as one of the "10 most influential Hispanic Canadians." She is a graduate of Masters in Communication and Culture at TMU-York University. She is a member of CAJ and a member of the BEMC´s Advisory Committee.