Nisreen Baker still remembers the mixture of horror and amusement she felt when she first encountered ignorance about the Arab community in Canada. 
It was 2003 and Baker was living in London, Ont. The Egyptian-born filmmaker's first film about three Palestinian immigrant women in Canada had just been broadcast on CHUM TV (now CTV). The film captured the typical goings-on in a new immigrant family — when and how they immigrated, what schools their kids attend, what activities they are involved in and so on.
One of the comments about the film on the website shocked Baker, and she still hasn't forgotten it. It read: "Oh, my God, you are like us, you sit on tables and eat with spoons, forks and knives!"
"I was in utter disbelief," Baker said. "I was thinking, what was the expectation? I really wanted to engage with this person and just try to understand what was the idea before? What do you mean? Doesn't everybody use these things to eat?
"That gave me a general sense about what their ideas about Arabs were." 
Later,  she had a run-in with a salon owner who turned her away saying that she didn't have products for her skin tone.
"She met me at the door and you could see that she wanted me gone as soon as possible." 
Baker said she realized she had to get to work, raising awareness and dispelling misinformation that was rampant among the general public. In 2006, she wrote, directed and produced Women of Karaoun, a documentary about three generations of women who arrived in Canada in the 1900s from a Lebanese village and helped set up the Arab community in Canada.
She  went on to direct the much-acclaimed documentary Things Arab Men Say in 2017. Produced by the National Film Board of Canada (NFB), the film focuses on  a group of Arab men, some of them long-time friends, who congregate at the local barbershop to have a frank conversation about race, identity and the stereotyping of people based on religious affiliation and country of origin. Baker's husband, who is of Palestinian origin, participated in the documentary.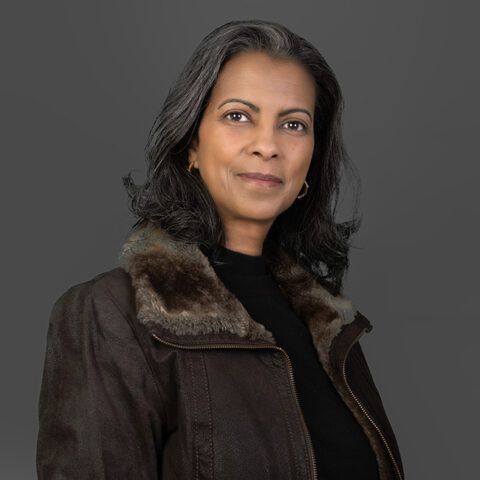 Now Baker is back with Arab Women Say What?!, also produced by Canada's film board. Inspired by conversations that Baker found herself having with her large group of friends, the documentary is about eight women in Edmonton, all from different regions of the Arab world, getting together. First, they meet  on Zoom, thanks to the COVID-19 pandemic which interrupted filming, and then at the home of one of the women.
The group has a  free-wheeling discussion about abortion rights; feminism in Arab society; the perception around "different kinds" of refugees who come to Canada; feelings of displacement; and navigating their dual identities of being Arab-Canadian, as well as other hot-button topics.
As with Things Arab Men Say, Baker was particular about having women from a multitude of Arab countries — Morocco, Tunisia and Sudan among others.
"I want audiences, especially those who are misinformed, to know that Arabs aren't a monolithic people," she said. "Under that four-letter word, there is a rainbow of different cultures, dialects, foods, tastes, a way of life, even different perspectives.
"Not all Muslims are Arabs, and not all Arabs are Muslims."
Baker said her main challenge was finding women to talk on camera, as people in the Arab community are generally distrustful of the media and are wary of being falsely portrayed. Slowly, she found the right mix that she was looking for: A group of fiercely proud and confident women who were eager to share their experiences and opinions.
When COVID threatened to derail the project, the NFB gave  the women iPhones to record their stories and footage of themselves in their homes. Baker gave them a crash course in lighting, framing and other technical aspects of filming.
"They did such a beautiful job of it," Baker said. "Some of them live alone so they had no one to help them with framing, so I told them to hold up a mirror while filming.
"But the unintended delightful consequence of this process was that they were now in control of the narrative. That's when they moved from being the subjects of the documentary to the participants in a documentary and that matters, giving a voice to the underrepresented and to minorities." 
When the friends were finally united for a face-to-face interaction at one of the women's homes,  Baker took a fly-on-the-wall approach, setting up in another room with the crew while the women were free to chat as cameras captured their conversations. 
As a result, she caught several poignant moments that are reflective of the times.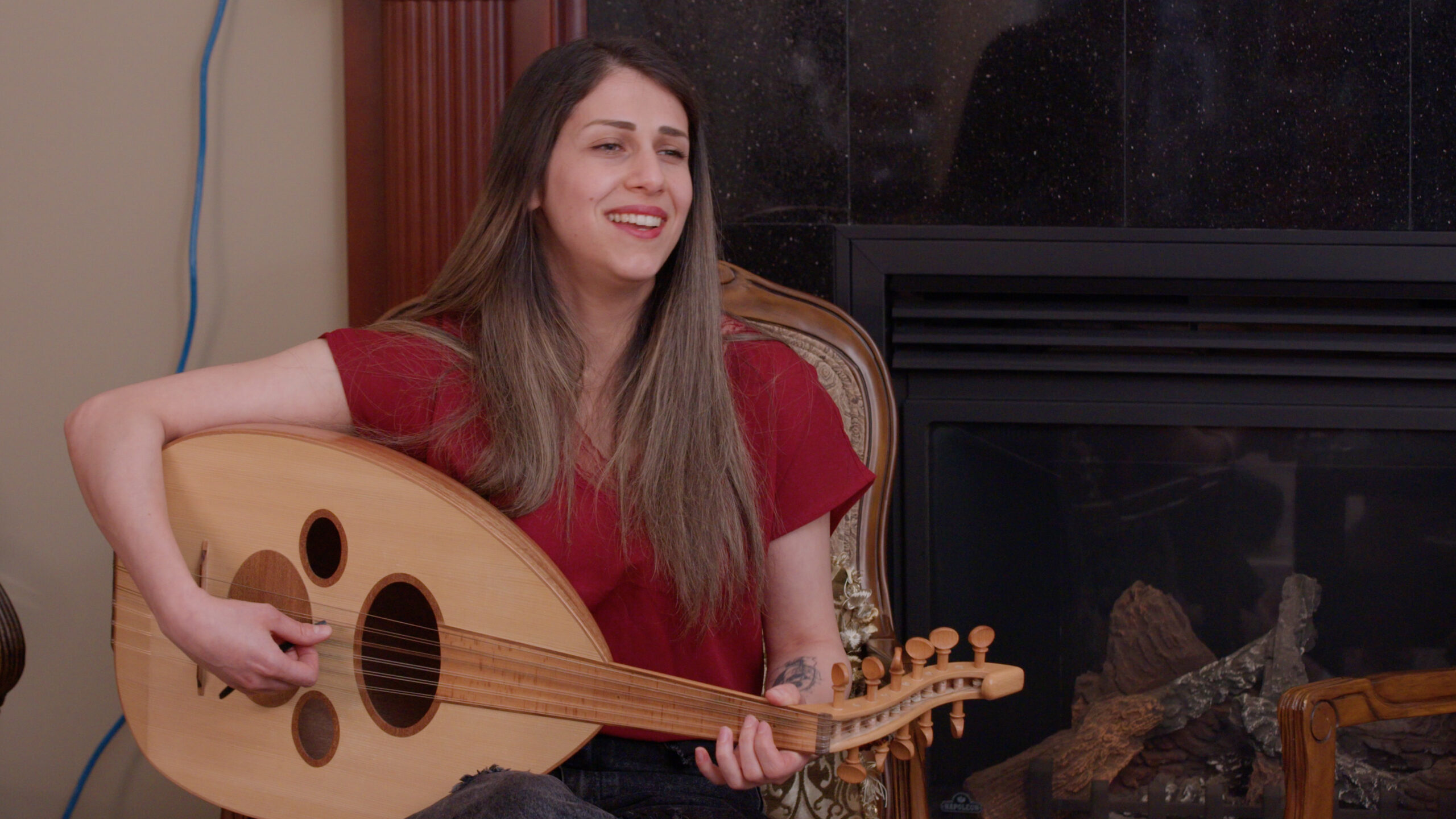 In one, Aya, a Syrian-Canadian musician, while regaling the women with folk songs while strumming  her oud (lute), admitted she was jealous of the people who had an easier path to immigration compared to those who came from certain countries. 
The women speak pointedly about how Ukrainian refugees were looked at more favourably and were  settled more quickly by the Canadian government while many refugees from Afghanistan are still in limbo.
Sanaa, a business analyst, talked about how she feels a bit lost in both countries. "Too Moroccan in Canada and too Canadian in Morocco."
There are also  moments of laughter and a recognition of the power of sisterhood. As one of the participants says that as women, they need to support each other as "we are harder on ourselves and each other," Nermeen, a health policy advisor from Egypt, quips "let's all say a prayer — God grant us the confidence of a mediocre white man."
"Through my documentaries, I'm not lecturing people or beating them over the head," Baker said. "I'm just saying, Okay, this is who we are, you guys. We have friends. We sit together and we talk about everything under the sun. 
"We like to jab at each other and make fun of each other. We don't take ourselves so seriously."
She hopes the documentary will open minds and attitudes and spark conversations, and more importantly, build bridges. 
"My intent is not to preach to the converted," she said. "I want to reach out to the mainstream Canadian audiences and to immigrants from all cultures.
"Of course the Arab audience is the cherry on the cake. We know these things about ourselves — these are the conversations we have in our homes. So we need to spread this message. I joke to my Arab friends that you each owe me five non-Arab people. So bring them with you." 
The documentary premieres  Nov. 1 at the Arab World Festival of Montréal  and will be screened Nov. 9 in Edmonton at the Broad View International Film Festival. After its festival run, the film will be available for community requests and will eventually be streamed on nfb.ca.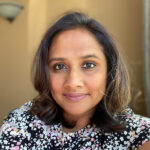 Baisakhi Roy is a writer and journalist based in Oakville. Her work has been published in several Canadian media outlets including The Globe and Mail, Huffington Post Canada, Chatelaine, Broadview and CBC. Her areas of interest and expertise lie in the intersections of immigrant life and culture in Canada. She is an avid Bollywood fan and co-hosts the Hindi language podcast KhabardaarPodcast.com.