Kurdish-Canadian filmmaker and animator Bahram Javahery is on a mission to confront harmful stereotypes surrounding immigrants and newcomers while fostering empathy among Canada's citizens.
It took more than seven years of work to complete his 9-minute and 21-second animated film, Two Apples, produced and distributed by the National Film Board of Canada. 
Javahery crafted the animation in his home studio using clay and employing the interplay of light and shadow to create a sense of fluid movement. The film has no dialogue and is the story of a young girl who leaves her home in Iranian Kurdistan in search of a better future. 
She brings with her a single memento from her past: A ripe apple studded with fragrant cloves, the longing and the tender perfume of hope.
Javahery graduated from the Tehran University of Art and continued his education with a master's degree in animation, then lectured at the same university until he immigrated to Canada with his family in 2001.
The family settled in Coquitlam, B.C. and Javahery continued to pursue his career in film. He made his first animated film at age 14 and later worked as a scriptwriter, animator, director and producer for a local television station. 
For Javahery, being an immigrant has its challenges, but the beauty and diversity of Canada makes it worthwhile. He says it's crucial for people to view immigrants in a more positive light.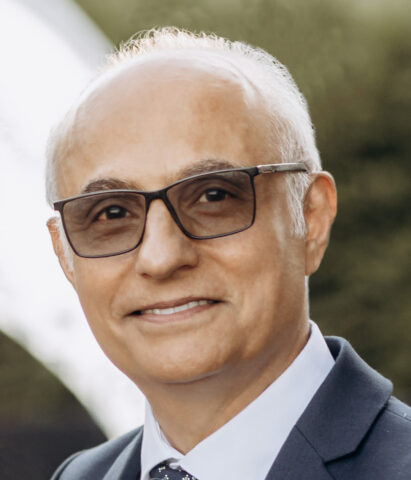 "The film serves as a reflection of my life, with the deliberate choice of portraying a female character to shed light on the biases faced by Middle Eastern immigrant girls," he said.
"But immigrants and newcomers have their own cultures and ways of life."
In Two Apples, Gina, the main character wears Kurdish clothes and brings  Sêva mêxekrêj (the clove apple) that her father gives her. The apple is more than a simple keepsake — in traditional folktales and stories, apples were gifted to a beloved as a token of romantic love.
Gina crosses paths with a Canadian boy and shares the story and significance of the clove apple with him. The boy gives her a clove apple in return, sparking a deep connection between them. As their love blossoms, they embark on a journey of cultural exploration, immersing themselves in each other's traditions and enriching their lives with newfound understanding.
"Immigrants do not forget their culture, like Gina, who remains deeply connected to her homeland and her loved ones still living there but adopt the new culture and influence others," Javahery said. 
He said the story is universal, highlighting the power of hope to defy negative stereotypes and foster empathy and cross-cultural understanding among all people.
"It portrays the universal reality of immigrants and their experiences," he said. "I drew from Kurdish culture because of my personal connection, but the story resonates with every immigrant."
Two Apples is currently on the film festival circuit and this month and next, cinephiles can see it at Cinéfest Sudbury; the Atlantic International Film Festival in Halifax; and the Vancouver International Film Festival.
In 2024, the film will be available for free streaming across Canada on the National Film Board of Canada's streaming platform.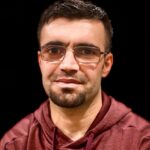 Diary Marif is an Iraqi Kurdish journalist based in Vancouver, Canada. His writing has appeared in the Awene weekly, Livin, and on KNNC TV as a documentary researcher by the name Diary Khalid. Diary earned a master's degree in History from Pune University, in India, in 2013. He moved to Vancouver in 2017, where he has been focusing on nonfiction writing. He can be found on Twitter: @diary_khalid.