"It took me 10 years to research and make myself worthy of directing this film," reflects Subhrajit Mitra, director and screenplay writer of Avijatrik, who is based in Kolkata, India. "I was aware that this would be not just a film but a legacy that continues forward from a classic novel."
The novel in question is none other than the work of the late Bibhutibhushan Bandopadhyay's semi-autobiographical Aparajito, which was made into a film series called The Apu Trilogy by one of the most revered directors of world cinema, Satyajit Ray. Among the 30 feature films that Ray wrote and directed, The Apu Trilogy stands among the greatest films of all times, famously inspiring Hollywood legends such as director Martin Scorsese.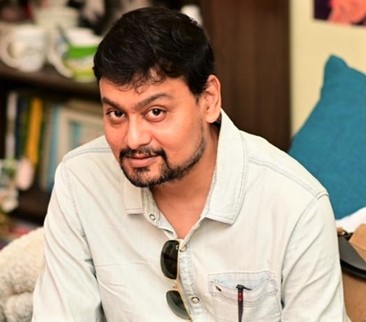 "I wanted to make myself capable before embarking on this project and did so only after I developed enough confidence," explains Mitra, who started his career in 2008 as a documentary filmmaker for international channels in India.
Based on a young boy's life journey in rural Bengal, India, Ray's trilogy was created on a shoestring budget and comprised Pather Panchali (Song of the Road), shot in 1955, Aparajito (The Unvanquished), 1956, and Apur Sansar (The World of Apu), 1959.
"Pather Panchali and Aparajito are part of every Bengali's household," says Mitra. "When I was reading the novel, I realized that the last one-third part was left untouched by Satyajit Ray. No one else touched it since Ray completed the films 60 years back.
One of the biggest challenges for Mitra was to recreate the 1940s India because the world has changed so much since then.
"It's easy to create a set indoors, but recreating outdoors was a huge production challenge," he says. "We had to research extensively to get props and structures. I was conscious about keeping the feel and authenticity of the film intact."
Asked if audiences today will resonate with a monochromatic film, Mitra says, "People relate better to black-and-white when it is a period film. I wanted to continue the same visual aesthetics of the trilogy. The film needed to look like a continuation of the trilogy, not disconnected from the series. Black-and-white captures the soul of the wanderlust of Apu–his inner world. I did not want to glamourize the outer world."
Avijatrik soundtrack
In Ray's films, music speaks louder than words. The score for the trilogy was composed by Pandit Ravi Shankar, the late sitar maestro and composer. Finding a musician to fill Shankar's shoes was another challenge for Mitra.
Fortunately, he had a friend and relative in the tabla player and Indo-fusion music composer Bickram Ghosh. Ghosh collaborated with Ravi Shankar's daughter, Anushka Shankar, to create the Avijatrik soundtrack, which has won him the Best Composer award at the most recent monthly edition of the Montreal Independent Film Festival (which means he will be considered for the annual festival awards).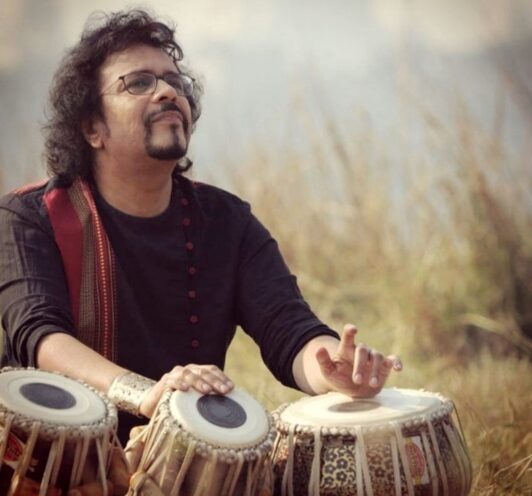 International recognition is nothing new to Ghosh. He has played on four albums that were nominated for Grammy awards, and co-wrote the music for a Bollywood movie that made headlines with an Oscar contention for the best original score. But the Montreal success is special because it also pays tribute to Ravi Shankar and comes in the year of Satyajit Ray's centenary celebrations.
"Pt. Ravi Shankar was one of the most important influences in my life," says Ghosh, who met the maestro in 1993. "I was in Brussels with a few musicians and Shankarji visited the gentleman we were staying with then. On his request, we performed for him." To Ghosh's chagrin, everyone was complimented but him.
Later that night, the dejected Ghosh was surprised by a call from Shankar, who not only expressed his appreciation but also invited Ghosh to play with him at Brussel's largest auditorium. "My life changed in that instant," reflects Ghosh.
Ravi Shankar took him under his wing. "I played with him in hundreds of concerts for over a decade, travelled with him, and lived in his house," Ghosh recalls. It was natural for the music composer to approach Anushka Shankar, Ravi Shankar's daughter, to play a brief piece for the Avijatrik soundtrack.
"Anushka was very excited to create the music as an ode to her father," says Ghosh, who was "extremely happy" to collaborate with Mitra. "When Subhrajit spoke to me about the script, I was blown away. The first shot was a masterpiece."
Like Mitra, Ghosh faced several challenges. "There is a minimalist approach to Satyajit Ray's music and most of the background score in the film was played live. As an Indo-western fusion player, it was a challenge for me to play Indian instruments without Western instrument backups.
There was also the "bigger baggage" of living up to Shankar's and Ray's brilliance. It was intimidating at first, but Ghosh was trained by Indian classical music maestros, including his own father, tabla-player Shankar Ghosh, so he rose to the challenge and "enjoyed every minute of it."
Cinema that crosses borders
"Indian classical music is timeless if the composition is good," Ghosh says. "If you make melody-based music, any generation across the world can relate to it. Melody moves everyone."
But while music has no language, the screenplay does. Mitra worked hard to make sure that Avijatrik resonates with audiences worldwide, including those who are not familiar with Ray's works.
"During the scripting process, I made sure that the film could stand on its own as well as well as continue from the trilogy. Those who have seen the previous films will enjoy more, but that does not mean that those who haven't will enjoy it any lesser," says Mitra.
His words have weight judging by the 18 laurels Avijatrik has won at international film festivals so far. However, the Montreal Independent Film Festival recognition is special for Mitra because the film is his first premiere in Canada. He is now waiting to hear from TIFF.
Bikram Ghosh, on the other hand, is not new to Canada. He has performed here several times with Pt. Ravi Shankar (among others), but winning the Best Composer award at the Montreal Independent Film Festival is an "honour" that he is "deeply thankful for."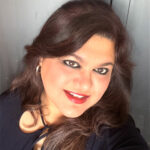 Collective Convenor & Communications Planner - Joyeeta Ray is a multimedia journalist, internationally awarded digital content specialist, and children's books author, based in Toronto. Born in India, she brings over two decades of advertising and journalism experience across seven countries to Canada. Joyeeta started her journalistic career in Jakarta, led an editorial team in Bangkok, and is a student of Multimedia Journalism from The University of Toronto. She is an enthusiastic NCM-CAJ member, actively involved in amplifying new Canadian voices as NCM's Convenor, Communications Planner, Mentor, and Reporter.