Sheng Xue is the pen name of Zang Xihong. She is a Toronto-based human rights activist, writer, journalist, poet, and a key leader of the overseas Chinese pro-democracy movement. Xue grew up in Beijing and moved to Canada soon after the Tiananmen Square Massacre in August 1989. For 32 years, she has fought for democracy in China, promoted multiculturalism and inter-ethnic dialogue.
In 2001, Xue was honoured with the Canadian Association for Journalists (CAJ) Award for Investigative Journalism, and a National Magazine Award. In 2005, she won the National Ethnic Press and Media Council Award for journalism, community service, and dedication to promote multicultural values and human rights. Xue was also awarded the Queen Elizabeth II Diamond Jubilee Medal in 2012. In April 2021, Xue was appointed as a member of the Diversity & Inclusion Advisory Committee of Metroland Media Group in Ontario.
NCM's Joyeeta Ray caught up with Xue to find out more about her eventful life, immigrant journey and political views, including her recent rallies calling to move the Winter Olympics 2022 from Beijing.
The following interview has been edited for length and clarity.
Why do you feel so strongly against the Chinese Communist Party (CCP) and their decision to host the Beijing Winter Olympics 2022?
Beijing could host a well-organized Winter Olympics in 2022, but the international committee should not allow a country that has committed horrific crimes against humanity to do so.
For 20 years, China has been killing Falun Gong practitioners, and then in recent years marginalizing Uyghur Muslims to harvest organs for transplant trade to make billions of dollars. They are responsible for the cultural genocide of Buddhist Tibetans.
We have been organizing rallies in downtown Toronto to call for the Winter Olympics to be moved from Beijing. A coalition of 15 organizations from seven Canadian communities are involved in these protests: the Tibetans, Uyghurs, overseas Chinese democracy, Hong Kong, Taiwan, Vietnam and Korea.
Canadian lawmakers have recognized the genocide of Uyghurs Muslims in China, but the government hasn't taken a call yet. China has no right to host the Winter 2022 Olympic games with their history of genocide and human rights abuse. I know the Chinese Communist Party (CCP) well.
Could you explain that? How do you know the CCP so well?
The story starts from my early days in China, where I come from. I was born on August 2, 1962 into a family called "Black Five" by the CCP. My grandfather was a pro-democracy politician and educator who studied economics in the United States from 1920 to 1923. 
When he returned to China, the Communist Party of China had already been established and started a series of violent revolutionary actions to seize power. He took a stand against the communist party in different fields, hence he moved to Taiwan with his wife and children in 1949. 
A few years after his death there in 1961, the family moved to the U.S. This situation caused my father to be treated as a spy, traitor, and hostile by the authorities. Our house was seized. We were crammed into a tiny room with no ventilation.
My family was accused of being enemies of the regime. I was shamed and bullied in school.  My father was publicly humiliated and punished. Although he was well educated, with degrees from three universities and colleges, he was forced into labour intensive work from transporting coal to construction till he nearly died.
How did the communist regime impact the people of China?
The CCP are power-hungry. They want to control everyone. Those who speak out against their repressive rule are declared enemies of the state, like we were. As their injustices grew out of hand, students began to unite to stand up against them.
On June 4th, 1989, university students held a mass uprising against the repressive regime which led to the Tiananmen Square massacre just 600 metres from our home. I encountered soldiers shooting people.
I left China and arrived in Canada in August with a student visa. I changed my name from Zang Xihong to Sheng Xue when I started to promote human rights and democracy in China and prepared to start a new life in Toronto.
Did you face any challenges settling in?
The first year was tough. I was alone, and my English was not good enough to cope with daily life. I had to work while taking ESL courses. Back of my mind, I was deeply disturbed by the way my family was mistreated by the Chinese government. I kept thinking of the one billion people facing the brutal dictatorship of the CCP.  So, I decided to fight for pro-democracy from here.
Twenty days after I arrived in Toronto, I attended a rally to protest against the Tiananmen Massacre. I started the Overseas Chinese Democracy Movement in Canada through which we organized protests and rallies [to create awareness of the situation in China].
I reached out to persecuted Canadian Tibetans, Uyghurs, Falun Gong and Hong Kong Chinese communities seeking solidarity. I spoke out through my poetry, wrote books, attended rallies, and became a journalist.
 How were your protests against the CCP received in Canada?
I used every opportunity to spread awareness of human rights abuse in China and was recognized for my efforts. In 2000, my report on 600 Chinese refugees who fled by boat to Canada, jointly written by a friend from Maclean's, won the CAJ investigative journalism award .
In 2012, I was honoured with the Queen's Jubilee medal from Canada's immigration minister for "outstanding spokesperson".
But my activities started to draw attention from the Chinese government. As word spread about me in Beijing, I began to receive threat-mail from pro-CCP Canadian-Chinese immigrants and students.
During the first anniversary of the Tiananmen Square Massacre in 1990, my phone numbers were scrawled on the walls of the men's toilet in Toronto's Chinatown. I got calls from strangers falsely accusing me of being a spy for Taiwan and offering sex service to scare me into silence. My books were banned in China. But I never stopped speaking out against injustice.
Did you ever face hatred or racism for your activism in Canada?
I have lived in Toronto for 32 years. I have been a writer, human rights activist, journalist, authored books. Not once did I face hatred or racism here from other communities, be they white, brown or black. But I was discriminated by my own people.
Canada is a great country. Canada was the first to issue permanent residency to the Chinese after the Tiananmen Square massacre. There are millions here from Mainland China, Hong Kong, Taiwan, Tibet, the Falun Gong community [persecuted spiritual practitioners], and the Uyghurs (oppressed Chinese Muslims) who came here for a better life. They all feared the Chinese government – but Canada gave them a home.
If Canadians face racism or discrimination, there is a mature, democratic court to fight for justice. Back in China, we didn't have the law to protect us. When you speak your mind, they treat you as their enemy.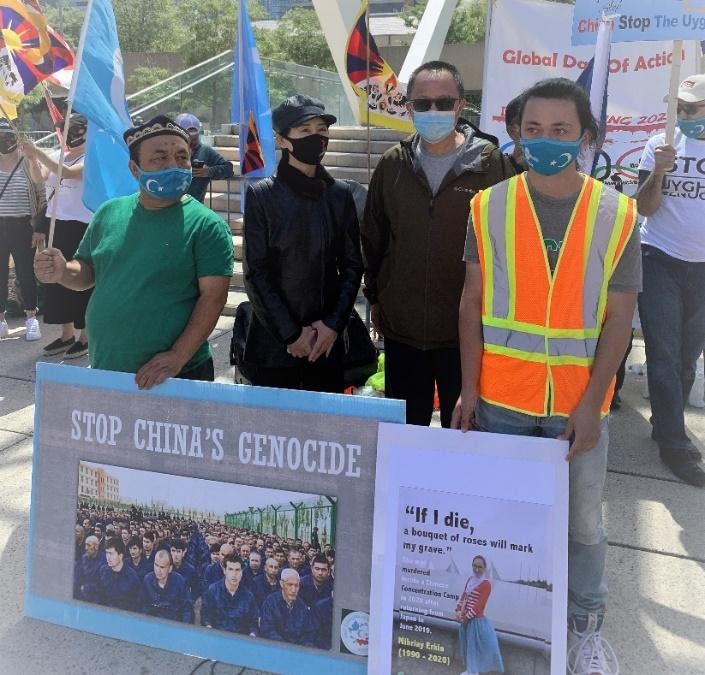 Why is it important for Canada to support your protests?
The CCP can go to any lengths to crush people who stand in their way. People fear speaking out. Countries try to be politically correct. But it's very important to unite against dictatorship and wrongdoings.
On June 25th, our rally in Toronto joined 50 cities across the world to call on governments to boycott Beijing 2022. Over 300 protestors participated in Toronto. U.S. lawmakers have recognized this, but the Canadian government has yet to take a call.
Canada has a responsibility too. The country must stand up against injustice and let everyone live here without fear.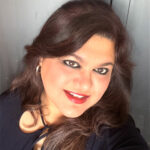 Collective Convenor & Communications Planner - Joyeeta Ray is a multimedia journalist, internationally awarded digital content specialist, and children's books author, based in Toronto. Born in India, she brings over two decades of advertising and journalism experience across seven countries to Canada. Joyeeta started her journalistic career in Jakarta, led an editorial team in Bangkok, and is a student of Multimedia Journalism from The University of Toronto. She is an enthusiastic NCM-CAJ member, actively involved in amplifying new Canadian voices as NCM's Convenor, Communications Planner, Mentor, and Reporter.