India's second lockdown has increased rural poverty that could derail global health and economies if it is not contained at once, say grassroots frontline organizations in Canada, the United States and India. 
The Gandhian organizations have collaborated to build awareness of rural devastation through a series of webinars, the first of which was held in May.
"Aid is coming into India, but it's a disaster because it is not properly distributed," says Jill Carr-Harris, the Canadian co-founder of the non-profit in India who is now in Toronto to alert Canadians.
"The second pandemic wave is much more virulent. Urban volunteers fear going into villages," says Carr-Harris, who is training Indigenous women to volunteer as frontline workers. 
Landless Indigenous Tribes Worst Hit
Economists report that India's COVID crisis is a problem for the whole world. The more the virus spreads, the more it may create variants that could reduce vaccine effectiveness and infect other countries.
"If we don't help India, I worry about an explosion of cases around the world," says Dr. Ashish Jha, dean of Brown University School of Public Health in a U.S. news article.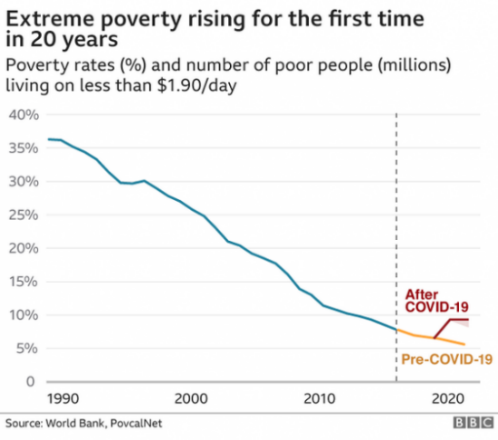 India's second lockdown in 2021 has led to mass job losses that has doubled the number of the poor to 134 million, reports the Pew Research Center.
"Poverty is the greatest crime on humanity," says Rajagopal P.V., co-founder of Carr-Harris non-profit. He blames political mismanagement for the escalation.
"Eight per cent of India's poor are Indigenous tribes" he says. 
"Tribal people [such as landless 'Adivasis'] are a forest-dependent community. In the name of industrialization and tourism, the government has pushed them out of their natural habitat [into unfertile lands and remote interiors.] Now, they are asking them to lockdown and sustain themselves after taking away everything they had. How do you expect them to find food and medical supplies?" 
In every crisis, women and children are worst affected, says Carr-Harris. 
"We can't rely on teams coming from outside [to villages] anymore. A lot of our workers have COVID," she says. "We realized that women workers within the villages could do the best job."
But scarcity of vaccines and severe food shortages leading to pandemic spread is a growing concern.
Challenges of Rural Relief
"Urban frontline workers are educated professionals. Rural volunteers need education and training before they can volunteer," says Anuj Jain, founder of a social organization in Nova Scotia.
There is no road access or railway tracks in remote regions, which creates transportation difficulties. 
"Oxygen is sent in large quantities, but it doesn't reach those in need.  As a result, 38 per cent of Indigenous tribes are COVID positive in states such as Manipur," he explains.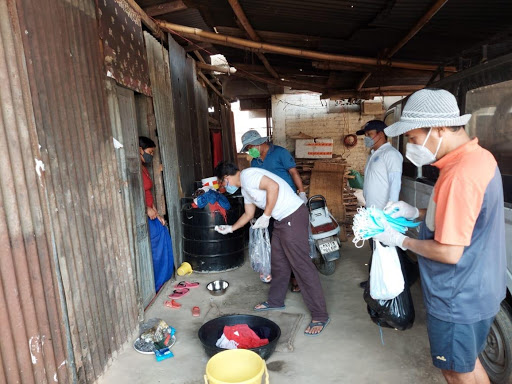 "India handled the first wave well. The second wave caught the health system unaware," says Tanjina Mirza, vice president of Plan International Canada, which assists the grassroots through their local divisions.
"How do you improve healthcare when there's no food? How do you socially isolate [patients] in one-room huts shared by 10 people? How do you sanitize where water is a luxury?" 
Community Response in Canada
Anee Luk, a volunteer in Toronto feels "humbled" about the response from Canadians following the first webinar. 
"All diasporas have come together to support [India]," she says. 
Local and global corporations such as East Coast Credit Union (Nova Scotia) and Microsoft are collaborating with the Gandhian organizations to offer their support and solidarity. 
Nicholas Wedgewood, who works for the Ontario Ministry of Economic Development sums up the reason behind his independent support. 
"It [collaborative community drive] not only provides money to people who are hard-up because of the situation in India but also gives them work and feeds people," he says. "All of those things are important."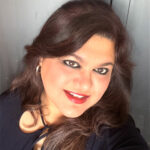 Collective Convenor & Communications Planner - Joyeeta Ray is a multimedia journalist, internationally awarded digital content specialist, and children's books author, based in Toronto. Born in India, she brings over two decades of advertising and journalism experience across seven countries to Canada. Joyeeta started her journalistic career in Jakarta, led an editorial team in Bangkok, and is a student of Multimedia Journalism from The University of Toronto. She is an enthusiastic NCM-CAJ member, actively involved in amplifying new Canadian voices as NCM's Convenor, Communications Planner, Mentor, and Reporter.