Canada must double down on attracting more skilled immigrants to counter the effects of an aging population and propel the nation's post-pandemic economic recovery plan, states a new report by the Business Council of Canada.
The council, whose member companies employ 1.7 million Canadians, said among the key priorities for Canada in the post-pandemic era will be attracting and retaining international students. 
"This large cohort of talent represents a huge opportunity for Canada. It makes eminent sense – particularly in parts of the country where the labour supply is declining – to retain young graduates who have a Canadian education, relationships and connections to the country," said the report entitled "Powering a strong recovery: An economic growth plan for Canada."
It was released just before Ottawa announced last Friday that it was dramatically increasing its
immigration quotas for the next three years, which could see around 1.2 million newcomers arrive at Canadian ports of entry.
"Immigration is essential to getting us through the pandemic, but also to our short-term economic recovery and our long-term economic growth," said Marco Mendicino, Minister of Immigration, Refugees and Citizenship.
"Canadians have seen how newcomers are playing an outsized role in our hospitals and care homes, and helping us to keep food on the table. As we look to recovery, newcomers create jobs not just by giving our businesses the skills they need to thrive, but also by starting businesses themselves. Our plan will help to address some of our most acute labour shortages and to grow our population to keep Canada competitive on the world stage," he said in a statement.
Immigrants today account for 33 per cent of all business owners with paid staff, and 25 per cent of workers in Canada's health sector.
Immigrants' role in economic growth
Goldy Hyder, president and CEO of the Business Council of Canada, said the new increased targets by Mendicino will help to strengthen the country's economy at a crucial time.
"There is widespread agreement across party lines that immigration is essential to long-term economic growth," said Hyder.
"Newcomers bring energy, skills, new ideas and entrepreneurial spirit. They start companies, fill skill shortages, buy houses and pay taxes. The Minister's plan will allow Canada to make up lost ground as the pandemic eases. It will inject new dynamism into our economy when we need it most," he added.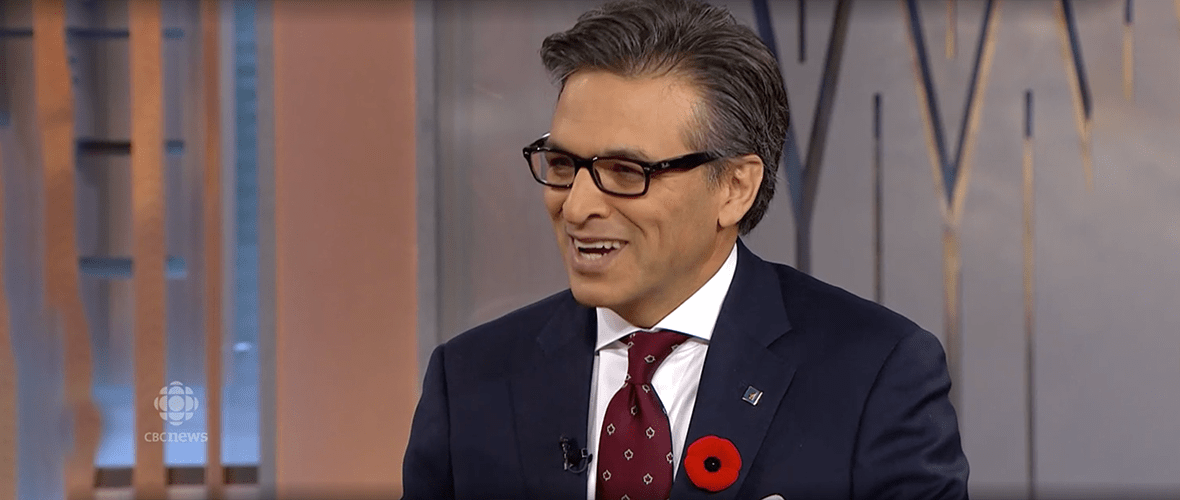 The Business Council of Canada in its report said a credible plan for economic growth rests on three main pillars: people, capital and ideas:
People: We need to cultivate and enhance our human capital by developing a more agile and adaptable workforce, doing more to help young Canadians build rewarding careers, and building on the success of our immigration system to make our country an even more powerful magnet for international talent.

Capital: We need to strengthen business investment by adopting a more focused approach to infrastructure, enhancing interprovincial trade, removing unnecessary regulatory barriers, and ensuring that our tax system is globally competitive.

Ideas: In a world in which wealth creation is driven by knowledge and innovation, we must get better at commercializing our research, protecting intellectual property, harnessing the power of public procurement, and pursuing a more intentional industrial strategy that leverages Canada's domestic strengths for success in the global market
On education, the Council said Canadian universities, colleges and polytechnics have made tremendous strides in attracting international students over the past decade. The numbers have increased from roughly 240,000 in 2011 to 495,000 in 2017. Earlier last month, Canada reopened its border to international students. Foreign students can now apply to designated learning institutions (DLI) or colleges and universities that have a COVID-19 readiness plan.
"Investing in human capital and attracting talented newcomers to our shores are among the smartest possible policy responses to the unceasing forces of disruption, dislocation, and skills-based change," stated the Council's report.
"Global competition for talent is intense and likely to become even more so as companies and economies vie for advantage in the post-pandemic world. Canada must pursue an unrelenting, people-centric strategy," it concluded.
Over the coming months, the Council will be reaching out to policy experts, partners and stakeholders across the country for input to define a path forward with concrete and detailed recommendations in each of the priority areas identified in the report.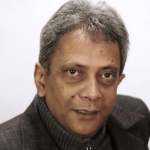 A multiple-award winning journalist, Fabian Dawson is an internationally acclaimed author, filmmaker and media expert. His work over the last four decades spans the globe and he also serves as a consultant/strategic advisor to a variety of international companies. As deputy editor-in-chief of The Province, part of the Postmedia chain, Dawson led initiatives within a special publications group to provide directed content for a variety of organisations. He was named the 2019 recipient of the Bruce Hutchison Lifetime Achievement Award at Jack Webster Awards. Dawson has been invited by the governments of India, Malaysia, Taiwan, China, Hong Kong and the United States to act as a media observer/advisor on a variety of Asian-Canada issues. Dawson, now operates FD Media, which specializes in harnessing editorial assets to revenue generating opportunities.