Marc Miller, Canada's newly minted immigration minister takes office today amidst calls for new policies that will twin the rapid arrival of newcomers with increased affordable housing supply.
He has also been given a list of nine priority areas – ranging from fixing the technical glitches in visa processing systems to reimagining the international student program – that the Canadian Immigration Lawyers Association (CILA) wants him to address.
READ: CILA's letter to Marc Miller
The new faces in Trudeau's cabinet
"He has his work cut out for him," said Mario Canseco, president of Research Co, a Vancouver-based public opinion polling company.
"The big challenge for him will be to address the ongoing housing affordability crisis which some quarters are blaming on rapid immigration," Canseco told New Canadian Media.
Miller, 50, a close friend and college mate of Prime Minister Justin Trudeau was named as the new immigration minister in a sweeping cabinet shuffle Wednesday, which saw seven new MPs promoted to ministers, 23 others moved to new roles leaving eight in their current portfolios.
"We are ready to keep delivering on the things that matter most to you – making life more affordable, growing the economy, and creating good jobs for the middle class," Trudeau said in a statement.
Miller, a Quebec Liberal MP representing the constituency of Ville-Marie—Le Sud-Ouest—Île-des-Soeurs, is a lawyer by training and the former minister of Crown-Indigenous Relations. 
He takes over the immigration portfolio from Sean Fraser, who is the new Minister of Housing, Infrastructure and Communities.
Canseco said he does not expect Miller to radically change the federal government's plan to welcome 500,000 permanent immigrants a year by 2025.
In 2022, Immigration Canada processed approximately 5.2 million applications for permanent residence, temporary residence, and citizenship. That's double the number of applications processed in 2021.  Immigration accounts for almost 100 percent of Canada's labour force growth, helping to address labour shortages in key sectors.
A recent risk-factor analysis by Century Initiative, a non-partisan charity that advocates for more immigration, also cites access to affordable housing as a risk that could negatively impact immigration. 
The report said strong public support for immigration is predicated on Canadians' perception that newcomers are contributing to prosperity and well-being rather than competing for scarce resources or services. 
"While Canada is one of the world's most attractive countries for immigrants, there are growing concerns that some immigrants believe Canada has promised more than it has delivered. These concerns come at a time of growing global competition for talent," the report reads. 
Lisa Lalande, chief executive officer of Century Initiative, told NCM said her group is looking forward to working closely with Minister Miller in support of the federal government meeting its ambitious immigration level plans.
"Minister Miller and his cabinet colleagues also have a responsibility to maintain strong public support for immigration by ensuring that Canada's population growth is sustainable by enabling development of the physical and social infrastructure necessary to ensure Canada grows well. 
"As a strong advocate for increased investment in affordable housing, Minister Miller is well positioned to help to build consensus within the federal government and work closely with provincial, territorial, and municipal governments on these important issues."
Desjardins' senior director of Canadian economics, Randall Bartlett, in a recent report said the short-term strains of surging population growth are beginning to show, particularly in the housing market. 
"It's a difficult balance to strike, and it speaks to the need for the federal government to marry Canada's immigration policy with a results-driven approach aimed at increasing the affordability of all types of housing," Bartlett said.
Meanwhile, CILA  has asked for a meeting with Miller to discuss a range of "pressing concerns" and to explore ways to enhance Canada's immigration landscape.
In a letter to the new minister, CILA outlined nine priorities that needed to be addressed saying; "We eagerly welcome your leadership and vision as we navigate the complexities and challenges of the immigration landscape in Canada."
The association representing about 500 immigration lawyers called for increased immigrant entrepreneurship and investment to support Canada's economic recovery, the reimagining of the International Student Program to prioritize quality over quantity and fixing the technical issues plaguing Canada's immigration portals.
"(The) "Authorized Representative Portal" and "Employer Portal" have frequently experienced outages, causing applicants to miss deadlines and impacting Canadian employers during a period of labor shortages," said CILA in its letter.
"We urge the Department to view immigration lawyers as a resource to shorten processing times and create efficiencies rather than design programs that exclude us."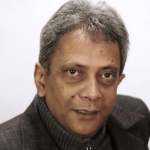 A multiple-award winning journalist, Fabian Dawson is an internationally acclaimed author, filmmaker and media expert. His work over the last four decades spans the globe and he also serves as a consultant/strategic advisor to a variety of international companies. As deputy editor-in-chief of The Province, part of the Postmedia chain, Dawson led initiatives within a special publications group to provide directed content for a variety of organisations. He was named the 2019 recipient of the Bruce Hutchison Lifetime Achievement Award at Jack Webster Awards. Dawson has been invited by the governments of India, Malaysia, Taiwan, China, Hong Kong and the United States to act as a media observer/advisor on a variety of Asian-Canada issues. Dawson, now operates FD Media, which specializes in harnessing editorial assets to revenue generating opportunities.