Canada's newly unveiled approach to attract foreign tech talent is being met with angst in America while being heralded as a game changer for the country's emerging technologies, according to experts.
But for the multi-pronged Tech Talent Strategy to work, Canada needs to ensure that there is a clear and predictable pathway toward obtaining permanent residency, said immigration experts and IT consultants.
"There is a global shortage of tech talent, and most workers will only consider working in Canada and relocating their families if there is a clear and predictable pathway toward obtaining Canadian permanent residency," said Victor Ing, a Vancouver-based immigration lawyer.
"Overall, the strategy is excellent news for Canadian employers working in technology industries who are in urgent need of workers…but Immigration Canada must follow up these good intentions with strategic implementation and design from the outset," he told NCM.
Under the Tech Talent Strategy announced by Immigration Minister Sean Fraser this week, the government has opened up a series of new pathways to attract foreign tech workers, including promoting Canada as a destination for digital nomads. 
These remote tech workers will be able to live and work in Canada for up to six months under a visitor status or longer with a work permit if offered employment by a Canadian company.
Another component of the plan involves providing open work permits for up to 10,000 H-1B visa holders in the U.S. starting July 16. Approved applicants will receive an open work permit of up to three years in duration, which means they will be able to work for almost any employer anywhere in Canada. 
Their spouses and dependants will also be eligible to apply for a temporary resident visa, with a work or study permit, as needed. 
'Very bad news for the United States'
The H-1B visas are heavily used by American tech giants to hire foreign workers for a specific period of time. These visa holders have to leave the U.S. if they lose their jobs — which is a strong likelihood in the current market. 
Since the beginning of this year, layoffs have cost tens of thousands of tech workers their jobs at major tech companies tech like Google, Amazon, Microsoft, Yahoo, Meta and Zoom, said techcrunch.com. According to layoffs.fyi, at least 201,860 tech workers have been laid off in the U.S. so far this year. 
Researchers at the Manhattan Institute, a New York-based think tank, said Canada's new strategy has direct implications on the U.S.'s ability to attract the world's most talented immigrants.
"This is a smart immigration move for Canada but very bad news for the United States," wrote Daniel Di Martino, a graduate fellow at the Manhattan Institute, in a blog post titled 'Canada Poised to Poach America's High Skilled Immigrants'.
"For years, we have been severely limiting the number of high-skilled immigrants we let in legally, and delaying the typical legal immigration process by years through burdensome red tape. Now, other countries are actively recruiting our few high-skilled legal immigrants."
Rufus Jeffris, spokesman for the Bay Area Council, which represents hundreds of employers including heavy H-1B visa users Google, Apple and Facebook, said it was understandable that Canada would want to take advantage of the "mess we've made of our H-1B system" reported siliconvalley.com.
The same report quoted Rana Sarkar, consul general of Canada in San Francisco saying, "This is where the talent is. This is where we're coming to attract talent."
Filling the gaps
According to government data, Canada's information and communications technology sector employed nearly 720,000 Canadians and accounted for more than 44 per cent of all private research and development spending in Canada in 2021. The sector was responsible for more than 15 per cent of Canada's overall GDP growth between 2016 and 2021.
In a recent report calling for new immigration pathways for tech talent, the Council of Canadian Innovators (CCI) estimated that by the end of 2025, employment in the digital economy will reach 2.26 million or roughly 11 per cent of all employment in Canada. Globally, Ernst and Young reported last month that 81 per cent of organizations are experiencing a shortage in skilled tech workers.
"At a time when employers are competing for world-class talent, Minister Fraser's announcement of the Digital Nomad Strategy can help boost local economies and contribute to better communities," wrote Trevor Neiman, Director of Digital Economy and Legal Counsel at the Business Council of Canada, in an email to NCM.
 "While we wait to hear the details, it is imperative that the federal government thinks strategically about implementation…The (digital nomad) program should be designed to both attract high-earning workers in sectors where Canada has a competitive advantage and allow these newcomers to easily transition to jobs with Canadian businesses."
The Council of Canadian Innovators that advocates for the Canadian technology sector, praised the new programs as a strong step toward filling a serious skills shortage, according to  CBC.
Other components of Canada's tech talent strategy include the creation of an "Innovation Stream" that will offer work permits valid for up to five years. Currently, most work permits are issued for only a three-year duration.
The Express Entry system is also being expanded for tech workers that will be issued invitations to apply for permanent residency. The new draw category will specifically apply to candidates with experience in science, technology, engineering, or math (STEM) occupations.
This focus on candidates with STEM expertise – including data scientists, software developers and programmers, mathematicians, statisticians and actuaries, and electrical and electronics engineers – is expected to help Canada's science and technology sector,  according to the federal government.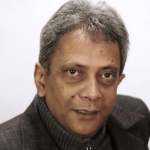 A multiple-award winning journalist, Fabian Dawson is an internationally acclaimed author, filmmaker and media expert. His work over the last four decades spans the globe and he also serves as a consultant/strategic advisor to a variety of international companies. As deputy editor-in-chief of The Province, part of the Postmedia chain, Dawson led initiatives within a special publications group to provide directed content for a variety of organisations. He was named the 2019 recipient of the Bruce Hutchison Lifetime Achievement Award at Jack Webster Awards. Dawson has been invited by the governments of India, Malaysia, Taiwan, China, Hong Kong and the United States to act as a media observer/advisor on a variety of Asian-Canada issues. Dawson, now operates FD Media, which specializes in harnessing editorial assets to revenue generating opportunities.