Canada is not exempt from racism, Islamophobia and intolerance. Such acts of hatred destroy and divide our communities. It's a sad thought that Muslims in the Forest City can no longer take their right to safety for granted for being who they are when they walk down the street.
Words cannot fully express the shock, horror, sadness, and anger that I share with all Londoners after hearing news of what police believe is the hate-crime murder of three generations of a family from the local Muslim community.
My heart goes out to the sole survivor, a nine-year-old boy who is now an orphan and in hospital.
Today, I ask you to think about the family and about the person whose act took their lives. They all need our prayers and actions if we are to bring about change that will lead to a safer city, country and world for our children and families.
I thank the London Police for their ongoing investigation, connecting with the Muslim community, and their understanding of the devastating impact of this violent act. I would also like to thank community leaders and all fair-minded Londoners who stand in solidarity in support of the victims and the Muslim community against hate and Islamophobia.
But we all need to do more. I ask Londoners to reflect on what has happened, not as a violent act against Muslims but as part of the mounting horror of those who promote hatred of "the other" whether the other follows another religion, is a different ethnicity or skin colour, or gender identity.
It is only by dehumanizing "the other" that those susceptible to promoting hate gain permission to make racist, sexist and hurtful remarks, which we sadly realize from this week's tragedy can escalate to violence.
How else could women be victimized for so long? How else could the fate of indigenous children in residential schools be ignored? How else could state-sponsored rocket attacks that kill innocent Palestinian hostages be tolerated?
Government cannot legislate tolerance. Police cannot rid the streets of prejudice. It is up to us, all of us, to challenge hateful acts and remarks wherever and whenever we see or hear them before that simmering rage escalates to violence.
An often quoted but under-exercised statement says it all: "The only thing necessary for the triumph of evil is for good men and women to do nothing."
In short, I'm asking you to put up, but absolutely not shut up when you hear a hateful statement or witness a hateful act directed at anyone or group.
Hate and terrorism don't faze me. I stand committed to work hard with my community to say that we all belong, no matter our religious beliefs, how we look and dress, nor the way we live, love, and pray.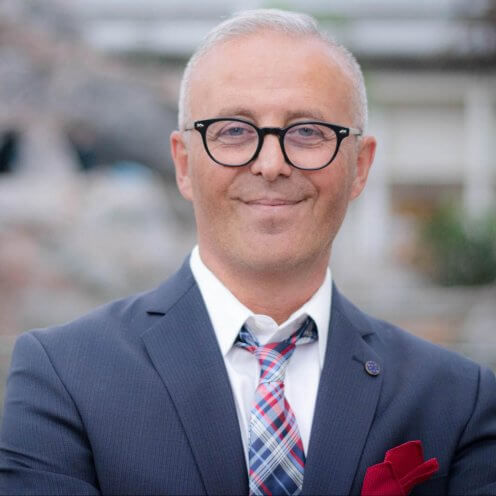 Mohamed Hammoud was a candidate for the Liberal Party of Canada for London-Fanshawe in the 2021 federal election. He is an inspiring speaker and has been involved in various public speaking engagements focusing on interfaith as well as training on leadership, diversity and inclusion. He is also an active contributor to New Canadian Media and a member of the NCM Collective.