A little bit of racism is okay seems to be the message coming out of the runaway success that is Black Panther.
Let's all admit this is a great movie, a testament to a first in Hollywood where we can finally celebrate a black superhero. Movies need to bring in the crowds and cash at the box office, and with $192 million in the first week alone, Black Panther is doing just fine.
While great, it falls short, however briefly, by propagating Islamophobia. 
Celebrating Blackness
Yes, the movie does a formidable job at breaking with some common stereotypes by celebrating African Blacks as noble warriors in the fictional technologically-advanced nation of Wakanda. The characters are robust and emotionally intelligent and visually captivating with their traditional wardrobe. There is even testament to #FemalePower with heroes like Shuri, who exudes witty brainpower as T'Challa, the main character's little sister, and with the characters of Nakia and Okeye as strong, independent women warriors who can think for themselves and are even willing to sacrifice their personal affections for a greater cause and the common good of their people.
In the wake of #MeToo, director Ryan Coogler scores again with a reminder to the need for powerful women role models. 
Yes, I'm sure we have all waited long for a movie to do this, especially since the lack of diversity at the 2016 Oscars where Coogler's Creed, starring a black man, was nominated, although the nominee at the time was a white man. Black Panther can be seen as redemption for Coogler in 2018, but while the box office hit attempts to break stereotypes, in the same Hollywood fashion we have seen before, it doesn't quite succeed at breaking them all, and, it could be argued that it perpetuates some while dispelling others.
American vs African Blacks
Marvel wowed us with woman power with Wonder Woman, and now it is trying to appease us with a black superhero. Undoubtedly, this should be seen as a win for all of us, not just the black community. And it is. But as much as we want to celebrate the victory of T'Challa, does the plot do enough for the cause of #BlackLives as a whole? With the conflict between the two panthers, T'Challa and his outcast cousin, Killmonger, there is a message that when it comes to blackness, the noble African community fares much better than its American counterpart, struggling to reclaim their rights and glory.
While all good stories need a riveting plot, this tale compromises the struggle of the underdog, Killmonger, at the expense of his more noble African cousin, T'Challa. Spoiler alert:  if the ending tries to redeem this split between the two communities, it doesn't do enough to counter the stereotype of the American black man as a thug and gangster.  
Pandering to Islamophobia
The debate around black characters is not the movie's only downfall: the net's ablaze with debates about the movie's alleged Islamophobic undertones. The much-discussed segment comes near the beginning of the story where T'Challa saves Nakia. Here, we witness the only reference to Arabic speech and to Muslims in the movie, and not surprisingly, they remind us that the only Muslim in the storyline is a terrorist who kidnaps women captives in full hijab.
Further to this, the female captives are emancipated not once, but twice, when they are rescued by T'Challa and Nakia, and then again, when they remove their ever-oppressive headscarves. If, as many are quick to point out in these online discussions, in defence of the movie and to exonerate this passage from pandering to #Islamophobia, that this was a reference to Boko Haram, I'm not sure that the majority of the viewing audience would pick up on it.
Or that they would be able to detach the significance here of the movie adopting another Islamic expression into Hollywood's terrorist vernacular – the mention of "Wallahi", a very sacred vow meaning "By God I will" and much stronger than the more common "Wallah". These examples are enough to assert that even a little bit of racism in an otherwise praiseworthy artistic endeavour is still a bit too much. 
In sum, while Black Panther portrays a new black reality, it falls short of fighting negative stereotypes of the typical black American outcast criminal and the Muslim terrorist. While surely a step in the right direction for #BlackLivesMatter, we must be aware that this more about celebrating box office revenues than anything else. Let's not get carried away.
---
Mohamed Hammoud has been involved in various public speaking engagements focusing on interfaith as well as training on leadership, diversity and inclusion. He is also an active contributor to New Canadian Media and a member of the NCM Collective.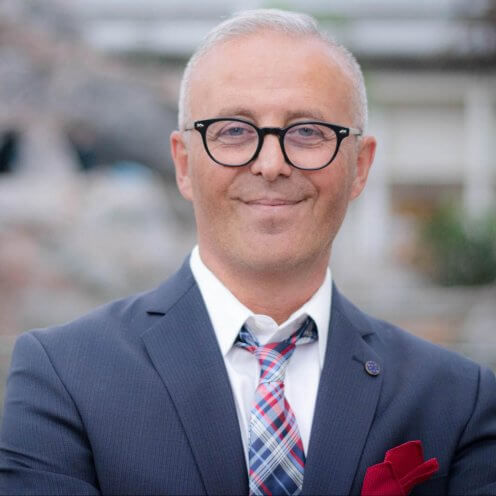 Mohamed Hammoud was a candidate for the Liberal Party of Canada for London-Fanshawe in the 2021 federal election. He is an inspiring speaker and has been involved in various public speaking engagements focusing on interfaith as well as training on leadership, diversity and inclusion. He is also an active contributor to New Canadian Media and a member of the NCM Collective.