For many journalists who have been silenced in their home countries and have sought asylum in Canada, the price paid for safety can be heavy to bear.
For refugees in particular, living in a country that offers them safety but not purpose can, in some ways, be more painful, as many are unable to practice their calling in a media industry that often excludes them. In this half-way house of sorts, emotions gravitate between gratitude and disappointment, hope and resignation.
"A refugee is a victim twice," observes Syrian poet and journalist, Abdulrahman Matar: a victim, first, of political persecution in the home country, and then of "unjust, unfair laws in the countries of asylum."
For Alexander Dourte, a Venezuelan journalist, being a refugee also means being forced into exile because of one's convictions — "to another country where one is safe but not entirely happy." 
While both journalists praise the relative independence and freedom of expression the press enjoys in Canada, they can't help but notice the barriers that have been put in front of them, keeping them away from their profession.
Matar, for instance, who was arrested several times for his writing in Syria, says he was hounded on all sides by the Assad regime, Islamists, and various armed groups. That's why the accomplished author (with five published books behind his name before coming to Canada), says he's grateful that "the law protects the journalist and the media" in Canada, something "not possible in our country."
But while Matar, now in his 60s, once hoped to "load dreams to the horizon" through his writing, today he finds himself loading boxes onto the factory floor instead of words onto the page, as eight daily hours of physical labour leaves little time to focus on writing.
Limited support for refugee journalists
According to data from Immigration, Refugee and Citizenship Canada (IRCC), between 2010 and 2020, over 800 people applied for permanent residency with "journalist" as their chosen profession through the Express Entry stream and other immigration programs. This figure excludes those who entered the country as asylum seekers or refugees.
In 2020, the government also introduced a "pathway" to facilitate access to permanent residence for journalists and human rights defenders, which promises to welcome up to 250 individuals per year. 
But critics have noted that despite this, there is no concrete financial support from the Canadian government, journalist associations and human rights organizations once journalists arrive.
"The Canadian system welcomes human rights defenders but has no plans for their future," says Lateef Johar Baloch, who made his name internationally for leading a hunger strike at the age of 23 in support of the separatist movement in Balochistan, which has long sought independence from Pakistan. 
Persecuted by the Pakistani government, he fled to Canada in 2015 seeking asylum. Today, he lives in Toronto, where rent is among the highest in the country. He says despite juggling a couple of side jobs as a full-time student, he often struggles to make ends meet.
"Canada is an open country," but it fails to make full use of the talents and experiences of newcomers, says Baloch, adding that his struggle with English was a major barrier when he first arrived.   
Margo Kelly, a CBC reporter and mentor for PEN Canada's Writers in Exile program, agrees, saying "it's a struggle even for English- and French-speaking writers to make a living here, let alone foreign-language writers."
"They learn enough English to get by and are forced, like many refugees and immigrants, to take low-paying jobs that are beneath the dignity of their professional status abroad," she says. 
'I'm a taxpayer too'
Last fall, New Canadian Media led a groundbreaking study looking at the socio-economic prospects of journalists who have come to Canada as migrants and refugees.
Based on roughly 100 survey responses and dozens of interviews, 79 per cent of respondents said they faced financial difficulties at one point or another, and over 60 per cent said they are currently unemployed or work as freelancers. Others are working in nonprofits, in education or in other unrelated sectors. Most were from Latin America, the Middle East, South Asia and Sub-Saharan Africa.
For Venezuelan journalist Dourte, after five decades working and publishing in Spanish, language has also been the main challenge.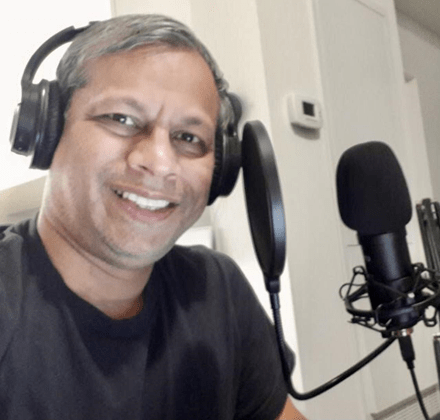 As a result, he works as an Uber driver while his wife, also a journalist, cleans houses for rich employers. While it's enough to pay the bills, they "do not feel happy doing something not related to our profession," he says.
Like Dourte, Matar stresses not having requested or received any financial support from the Canadian government. 
"Being a refugee, for some, may mean that you are taking money from the taxpayer," he says.
"Sometimes, I have to state that I'm a taxpayer too."
Matar says that he began working in factories, "as a simple employee," mistakenly expecting that Canada had "a strategy for refugees" that would eventually help him find work in research centres or in the media.
Hardships of the exiled
Dourte worked for decades as a reporter before becoming director of media and public relations for the Attorney General of the Public Ministry of Venezuela, which plays a watchdog role against state abuses.
He says the Maduro government chased him and his wife out of the country, persecuting them after they denounced irregularities involving the National Assembly and members of the Supreme Court.
Dourte criticizes the judicial system's lack of independence in Venezuela. That's why while he considers practicing journalism in that country more "exciting," he envies the relative freedom reporters enjoy in Canada. 
He has nevertheless stopped writing about his country, fearing for his relatives back home who haven't been able to join him here.
For his part, Matar was released from prison in 2011 only to be re-arrested a year later in the context of the civil war that was triggered in the wake of the Arab Spring.
Matar then struggled to find a stable job as a result of political persecution. He finally left Syria in 2012 and worked for a few years in the Turkish media.    
Matar moved to Canada with his wife in 2015, but he hasn't seen his children since. His family is scattered across Canada, Sweden and the United States. He says he could not reunite with his children because they couldn't be included in his application for permanent residence. 
"I did not have enough money to pay the fees, and the (Canadian) government did not accept any appeals regarding this," he says.
Like Matar and Dourte, Baloch never expected to abandon his home country to find refuge in the West, but in Pakistan, he says, human rights violations and enforced disappearances continue despite the international media attention garnered by his hunger strike. He says the Pakistani military persecutes anyone with even the slightest connection to political activism. 
"I was a student and human rights activist. I was doing my peaceful activism, but it was not safe," he says. "Dozens of my friends, colleagues, teachers and neighbours were abducted and killed."
At one point, he adds, he was forced to hide "in a small room for two months, fearful for the security of others who might meet me, help me, or have me at their homes."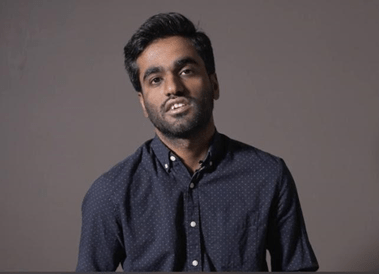 Baloch realized he was a threat to his own friends and family, who encouraged him to emigrate. He had heard many good things about Canada, he says, as a country of kind and welcoming people who cared about human rights.
But while he found that "some of the things matched" what he had heard, many other aspects have left him "disappointed and hurt."
For instance, reflecting with bitterness on the experiences of his close friend, Karima Mehrab, a fellow activist in the Baloch Students' Organization, Baloch says the Canadian government unfairly treated her as a terrorist threat to the country.  
"They created many problems with her asylum application," says Baloch. "She fought for almost five years to prove that she was a human rights and women empowerment advocate." 
Mehrab was found dead in Toronto in 2020.
Experiences of refugee journalists like Matar, Dourte and Baloch show that while many have been able to escape the violence and persecution that pushed them out of their home countries, refugee journalists continue struggling to find a platform to share their experiences in Canada, even if they are relatively safer. 
---
This article is based on the results of the first Canadian study on the socio-economic conditions of first generation immigrant and refugee journalists, currently underway.
Please complete our survey on immigrant and refugee journalists here .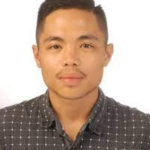 Having worked for a couple of years in the non-profit sector in Manila,
Christopher has written about aid and international development, human rights, immigration and armed conflict in diverse contexts. He is a member of the NCM-CAJ Collective and works as a freelance journalist.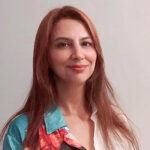 Arzu Yildiz graduated from Istanbul Bilgi University in TV Journalism Department and has worked as a journalist, editor and senior reporter. She has written critical pieces of investigative journalism about unresolved murder cases in the Southeast against Kurdish businessmen and illegal weapons supply to Syria. She has four books published and writes for New Canadian Media.